Happy September, Nintendo fans! As summer begins to transition into fall, plenty of new titles are preparing to hit Nintendo systems. Let's roll right in to our September preview!
September 6th
To kick off the month, we have a couple of exciting indie hits headed to Switch. Gone Home, the beloved walking simulator from The Fullbright Company, features an engaging story about a young adult returning home for the first time in a while.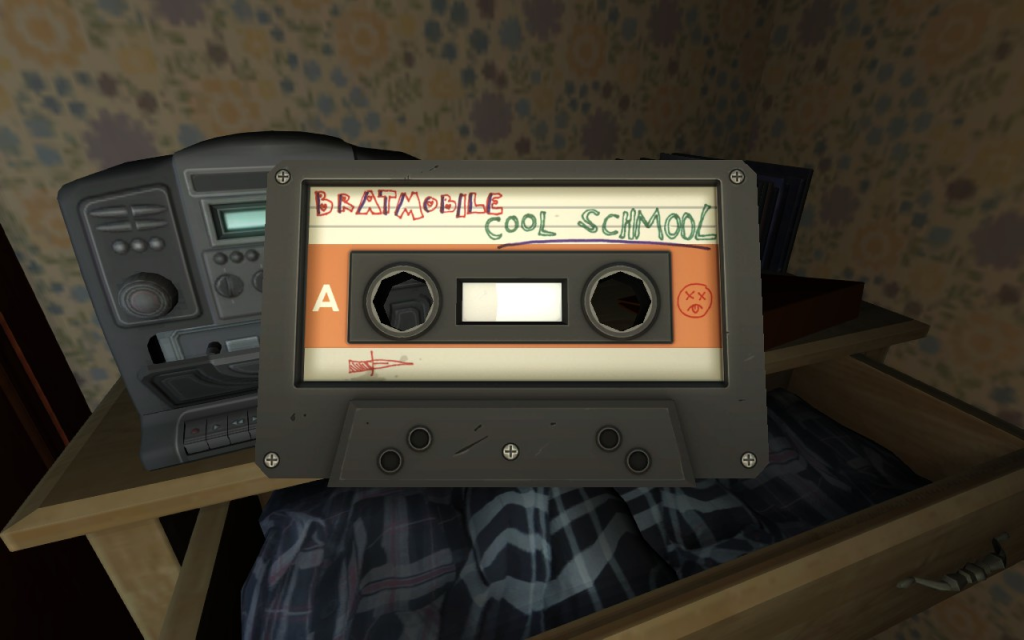 On the same day, Hyperlight Drifter – Special Edition blasts onto Nintendo Switch. This action-adventure RPG is inspired by the very best from the 16-bit era, and it looks to fit right in with the wealth of successful indie titles in the Switch eShop.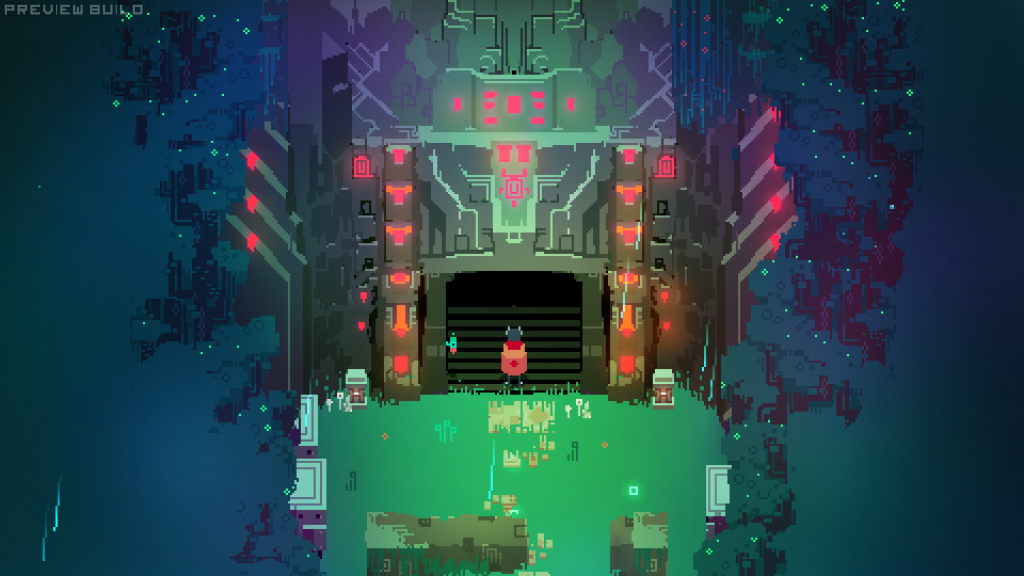 September 7th
The next day, SNK Heroines: Tag Team Frenzy comes to Switch, and it will feature the most memorable SNK female fighters. This 2 v. 2 fighter promises online features, a story, and more when it comes to Switch later this week.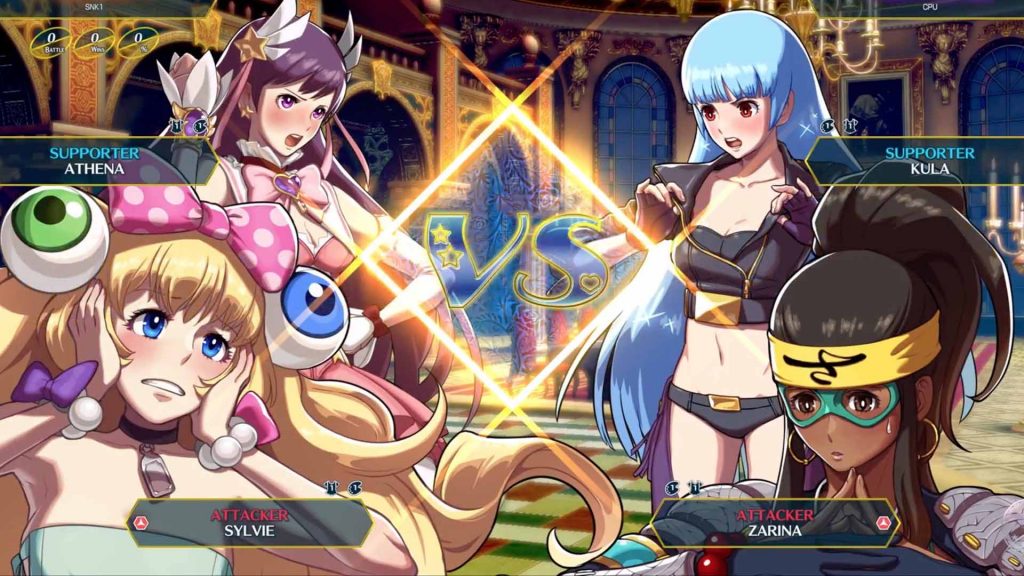 The next entries in the Yo-Kai Watch franchise comes to the West on the same day. Yo-Kai Watch Blasters: Red Cat Corps and White Dog Squad shake up the Yo-Kai Watch franchise by taking lots of inspiration from Ghostbusters. It was released in Japan back in 2015, so it's great to see the title finally head our way.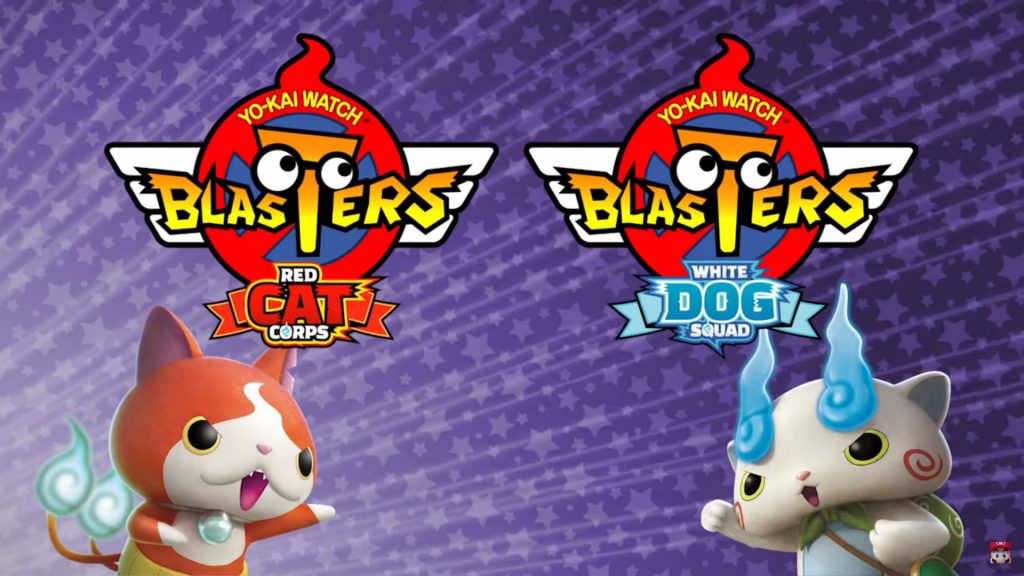 September 13th
During last month's Nindies presentation it was announced that Bastion would hit Nintendo Switch on September 13th. Bastion is an isometric action role-playing game with a gorgeous art style. I missed this one on previous platforms, so I'm definitely excited to check it out!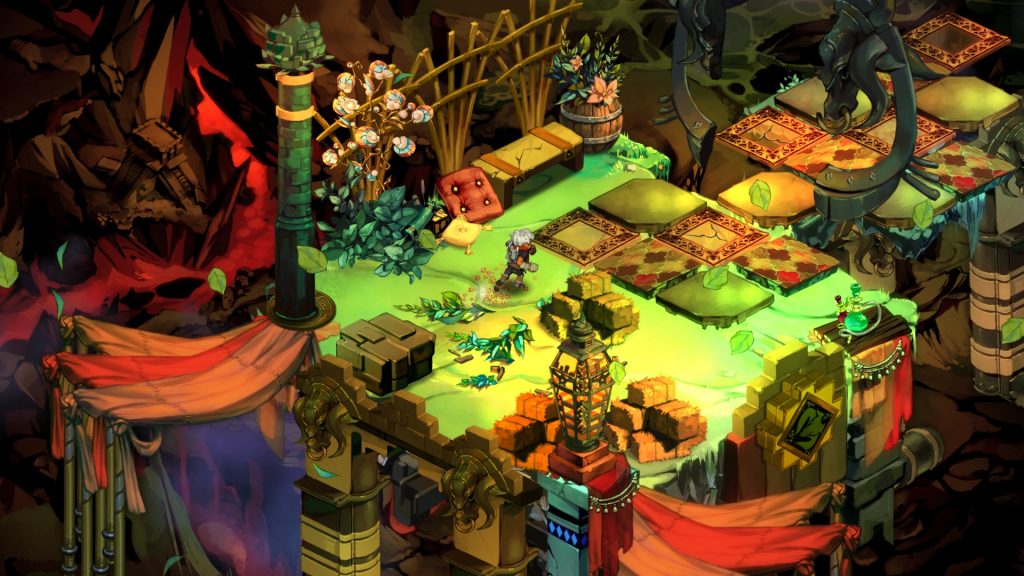 September 18th
Undertale lands on Nintendo Switch on September 18th, and there's a pretty sweet Collector's Edition for it, too. Undertale took the internet by storm a couple years back, so if you missed out on the initial wave of hype, now's the time to jump on board!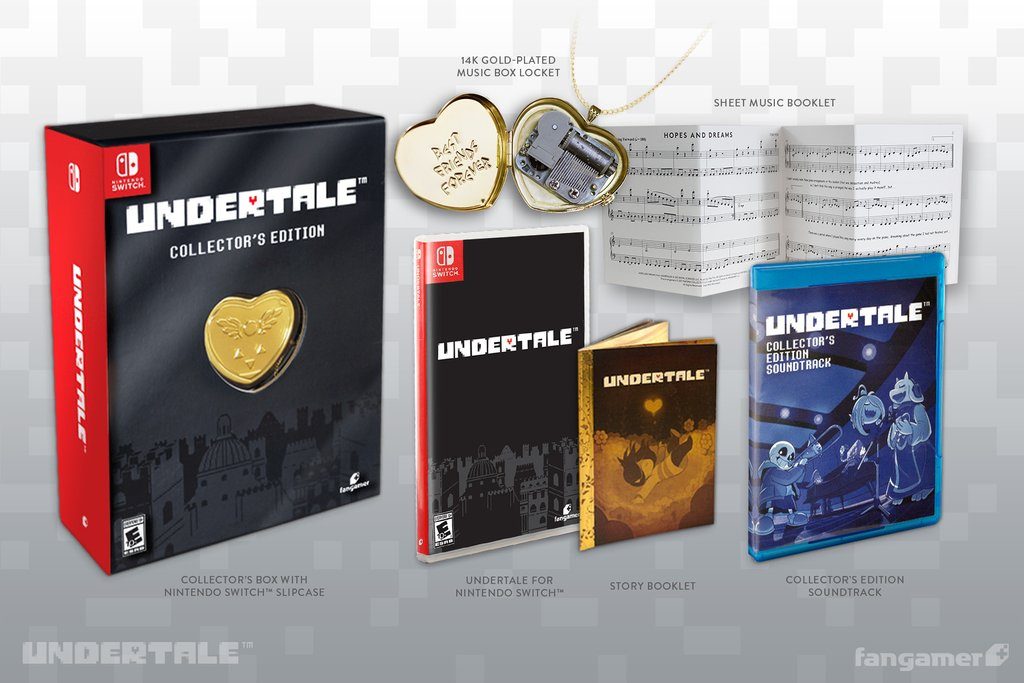 September 21st
On the 21st of the month, last year's enormous JRPG Xenoblade Chronicles 2 gets even bigger. Torna ~ The Golden Country is part of the expansion pass for Xenoblade Chronicles 2. If you're still on the fence about the base game, check out our in depth review of the title.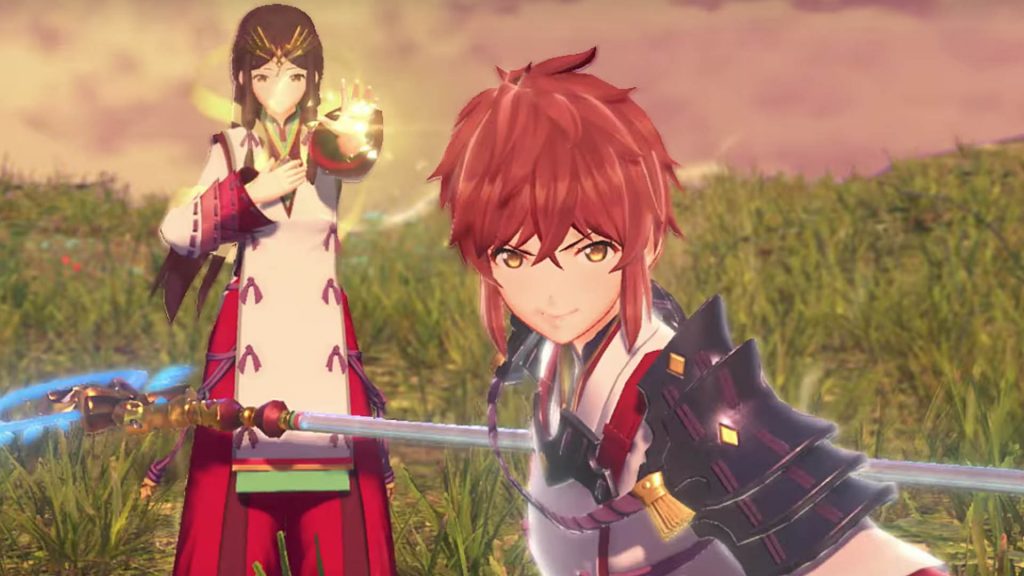 September 25th
The Xenoblade DLC will be followed up with another JRPG just a few days later. Valkyria Chronicles 4 releases on the 25th of the month. The Valkyria games are a bit difficult to describe gameplay-wise, so you should check out the demo available in the Switch eShop right now!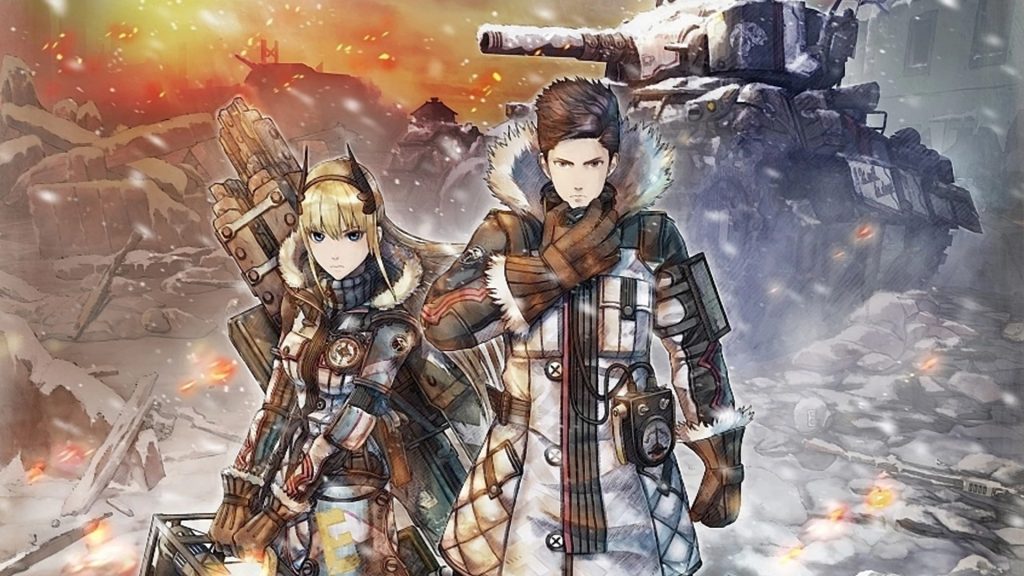 September 27th
On September 27th, Nintendo's next mobile game hits iOS and Android. Dragalia Lost is a free-to-play action RPG with plenty of microtransaction opportunities. There was recently a Nintendo Direct about the title that revealed plenty of new information about the game.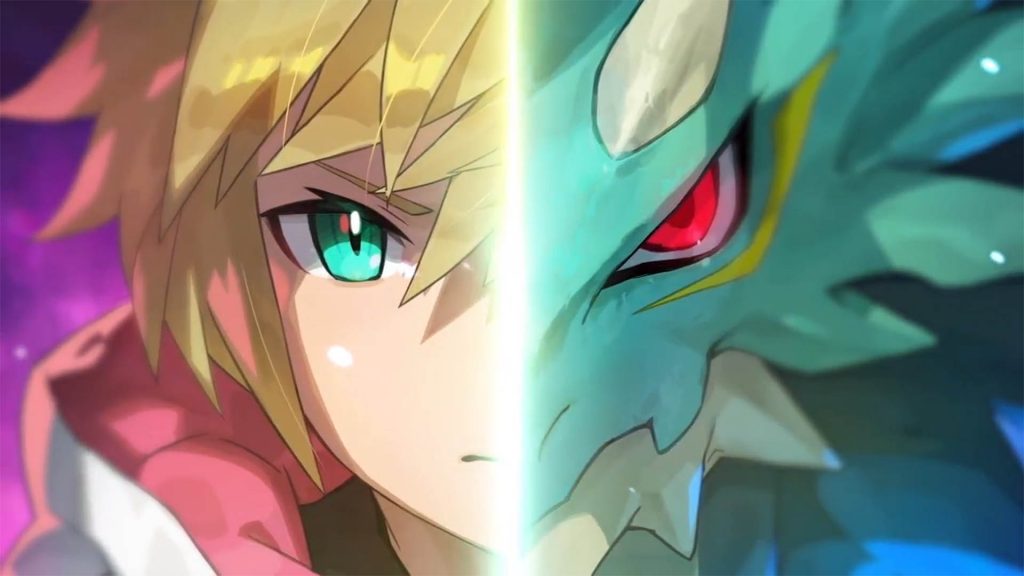 The same day, TowerFall is coming to Switch. Made by the same developer as Celeste, TowerFall is an exciting multiplayer battle game, featuring plenty of platforming and archery action. To make the deal even greater, the Switch version will include DLC packs bundled in, as well as a new 6-player mode.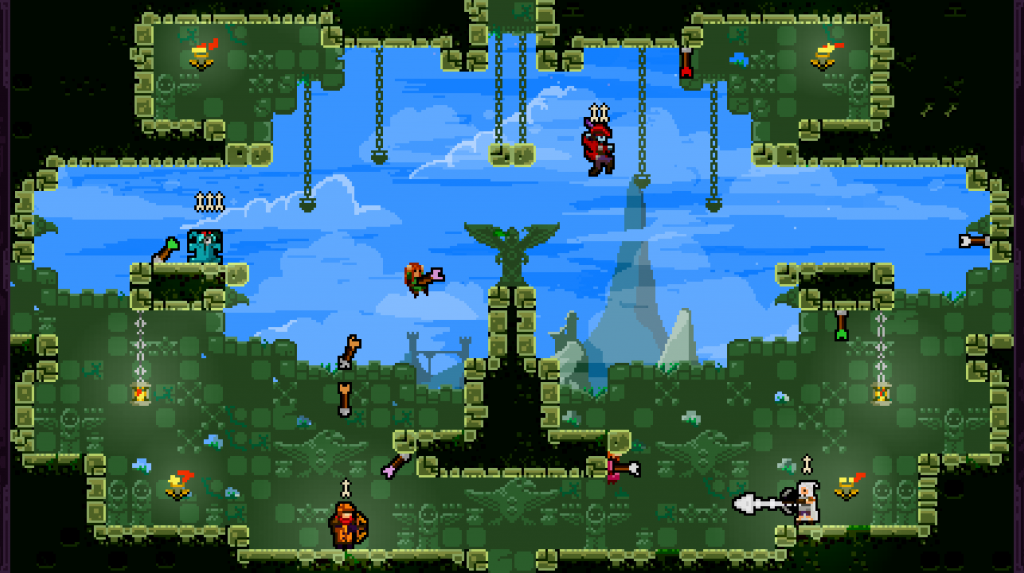 September 28th
The next day, three of Nintendo's best Switch titles are getting physical re-releases as Starter Packs. Breath of the Wild, Super Mario Odyssey, and Splatoon 2 are all getting released in retail with new guides. Titled the Explorer's Guide, Traveler's Guide, and Strategy Guide, respectively, these new physical releases are great for those who haven't already picked up these must have Switch titles.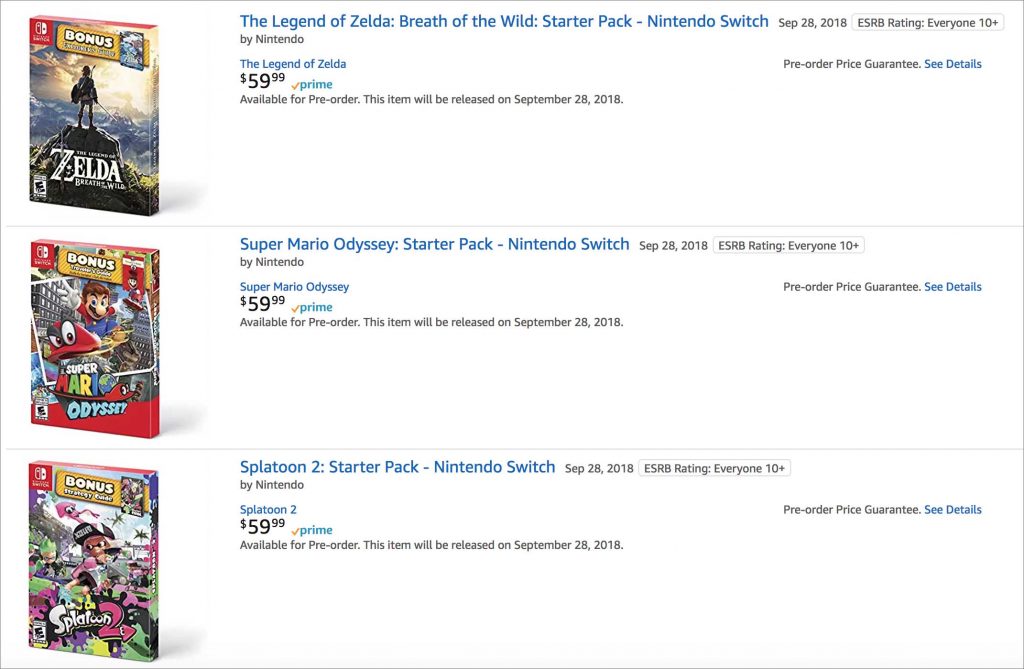 It looks like a fun month for Switch owners! Personally, I'm most excited for Bastion and TowerFall. How about you? Let us know on Twitter!
Leave a Comment