Welcome to the Nintendo Wiretap! Each day the team here at Nintendo Wire works tirelessly to bring you the best, most relevant late-breaking Nintendo news this side of the Mushroom Kingdom. To help make ingesting all these meaty stories easier than Kirby hopped up on Miracle Fruit, we've compiled a handy list of noteworthy announcements and general industry happenings regarding the Big N in the last couple days. Without further ado, here's a few things we've picked up over the wire:
HAVE YOURSELF A MERRY LITTLE SWITCH-MAS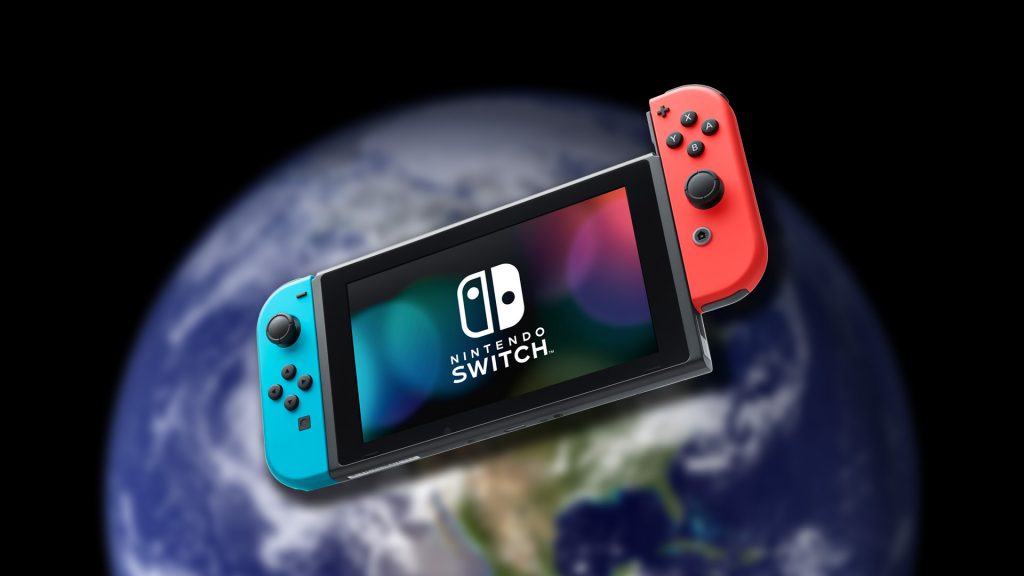 Low Switch stock got you down? DigiTimes is reporting that Nintendo has upped production to 2 million Switch consoles a month in order to align with the hybrid system's introduction to the Chinese market in 2018. Here's hoping Nintendo manages to maintain a steady production flow across all countries throughout the holiday season.
Read more: Nintendo Switch production increases yet again
OCTOBER 13TH BRINGS A BEASTLY BATTLE OF CREATURES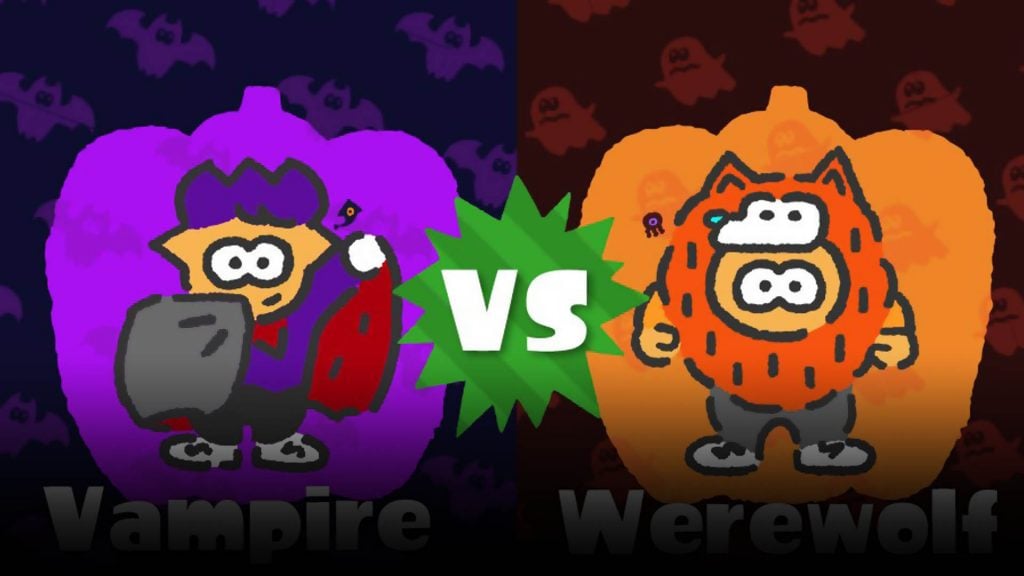 Wooden stakes are raised with the next ink warfare hitting Splatoon 2 late next week. The already spooky themed Friday the 13th will be heightened with creatures of the night duking it out on the Splatfest battlefield with Team Vampire and Team Werewolf eating one another's hearts (and throats) out. Who will rise with the moon as the victor in this ultimate showdown of fangs and claws? Only time will tell…
Read more: Team Vampire and Team Werewolf duke it out in the next Splatfest
A FANTASTICALLY CREEPY ADVENTURE AWAITS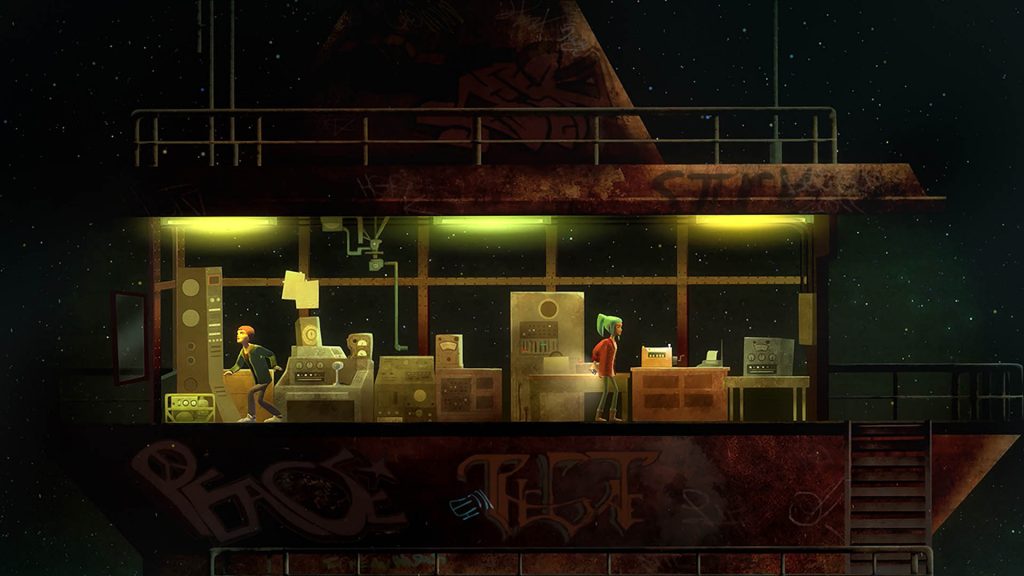 Fellow adventurer Jaxson Tapp braved the eerie challenges Edwards Island offered in Oxenfree and provided both longtime fans and newcomers alike a chance to learn what kinds of mysteries exist among high schooler Alex and her group of friends as they embark on a life-changing journey. Find out how the game fairs on the Switch, and whether or not you, too, should join in on an exploration of a lifetime by reading in our review.
Read more: Review: Oxenfree
NINTENDO WORLD CHAMPIONSHIPS 2017 MEETS THE HOUSE OF MOUSE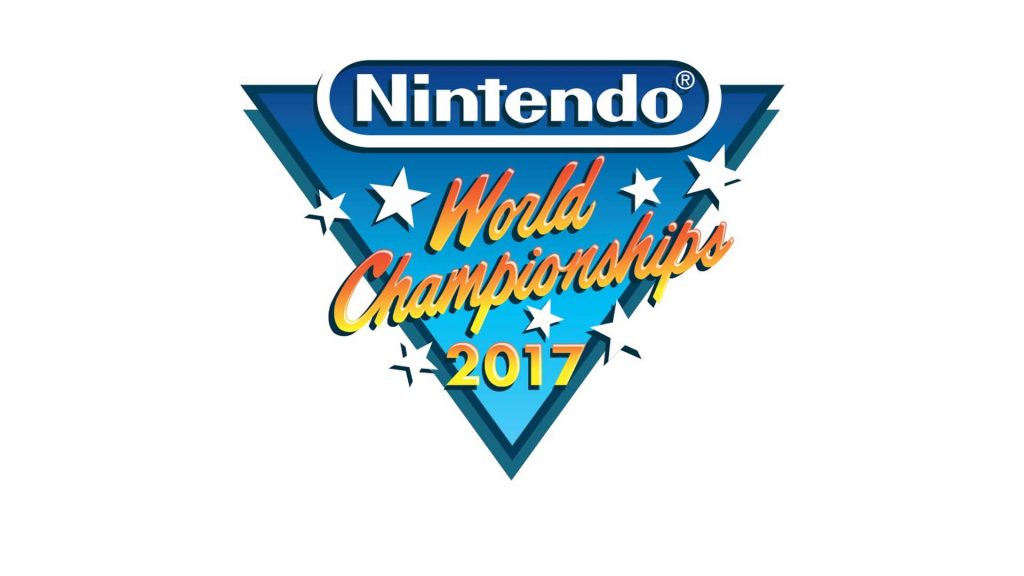 The Nintendo World Championships 2017 is just around the corner! Worried you'll miss a second of the action? Disney Channel has got your back, announcing today it'll be hosting the event live this Saturday on its gaming block, D|XP. Of course, if you happen to be in roaming around New York City, it's well worth trying your luck early in the morning for tickets to witness the mushroom munching mayhem in person.
Read more: Nintendo World Championships 2017 broadcasted on Disney's D|XP
Read more: Nintendo World Championships 2017 competitors announced
SHARE YOUR MIIVERSE MEMORIES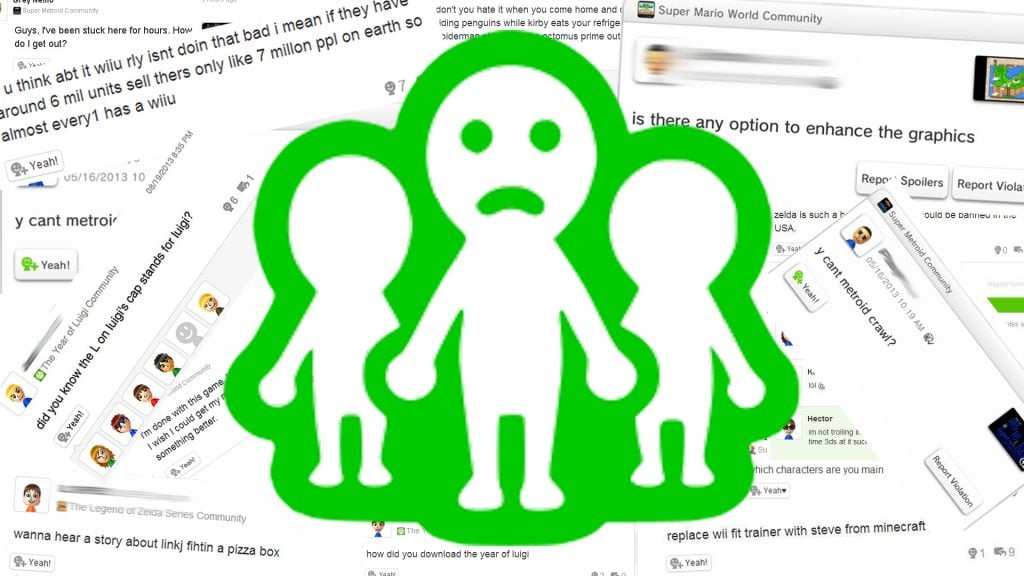 In case you forgot, Nintendo's social media platform Miiverse is regrettably coming to a close in just one month's time. For those of you wanting to give the service a proper sendoff, the company opened one last global "Everybody's Message" Miiverse community for sharing your favorite Miiverse memories. Best of all, selected posts from the community may be used to create a giant collage somewhere down the line, so be sure to slap on your bravest face and wow everyone with your artistic talents!
Read more: Miiverse memories community opens up for service's swansong
ALL ABOARD THE ODYSSEY TOUR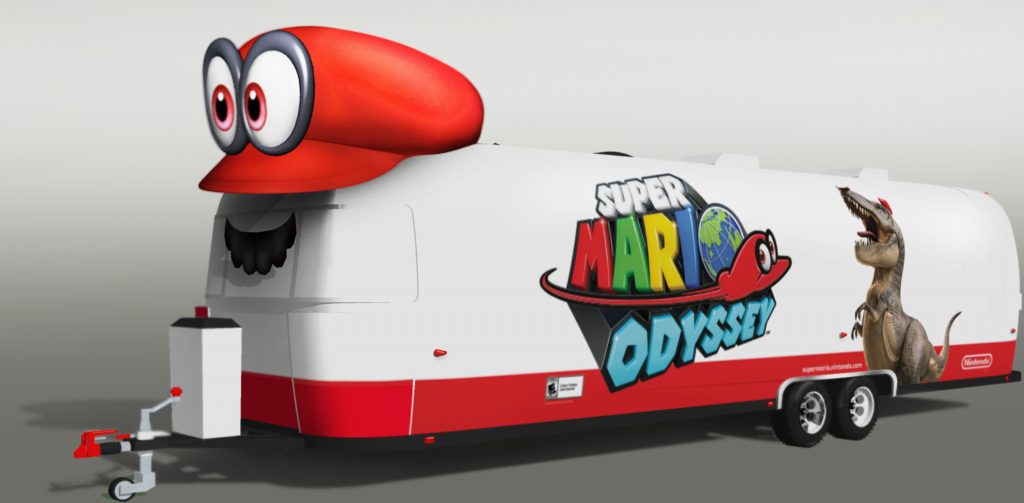 Hold onto your hats, Mario fans: Starting on October 10th, a Super Mario Odyssey trailer featuring a larger than life Cappy will be touring the country to give eager fans the opportunity to play the game and snap a selfie with Mario himself. Looks a lot like the Rick mobile, if you ask me (not that I'm complaining). Leap to the link below for a complete list of Kingdoms falling under Cappy's rule.
Read more: A Super Mario Odyssey tour is coming to a city near you
STEP INTO THE WORMHOLE WITH NEW POKÉMON ULTRA SUN & MOON TRAILERS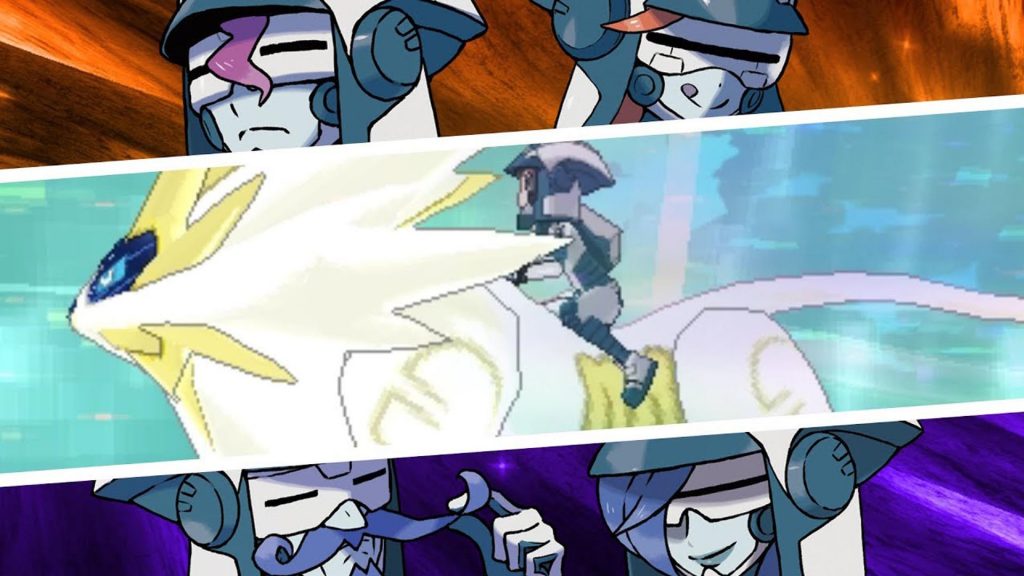 Two new trailers focusing on intrepid Trainers' return to the Alola region surfaced online yesterday, showcasing new elements regarding the game's story, many of which center on the legendary Necrozma and its interactions with Solgaleo or Lunala. Toss some Poké Balls at the links below for the full scoop on new Ultra Beasts, rivals and your first look at the Tron-esque metropolis tucked away in the Ultra's many wormholes.
Watch here: New Pokémon Ultra Sun & Ultra Moon trailer dramatically hints at new story elements
Watch here: New Pokémon Ultra Sun & Moon video shows Wormholes, new worlds and more
THIS DITTO DITTY WILL LEAVE YOU GRINNING FROM EAR TO EAR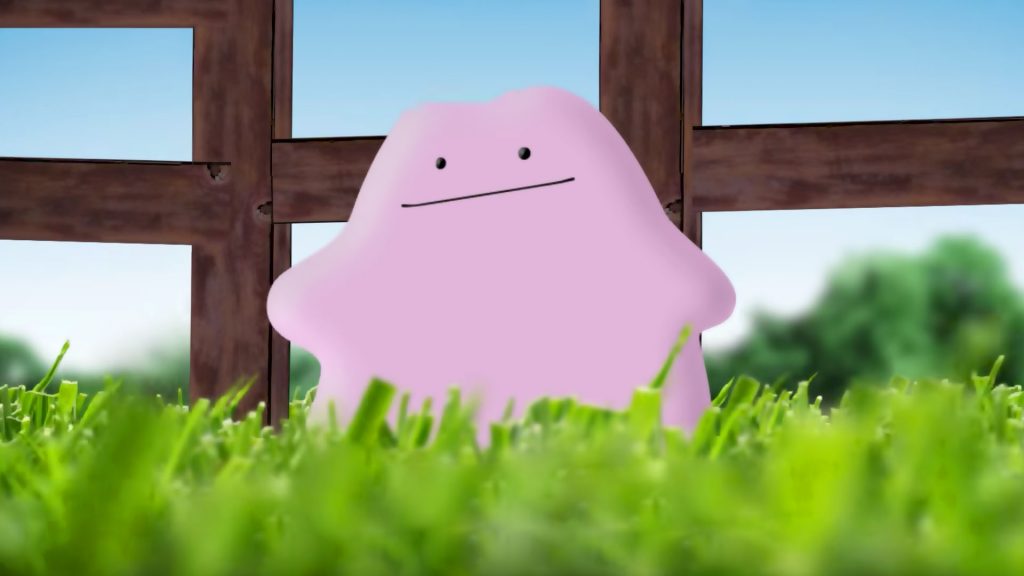 Fans of rapping Pikachu imposters and heart-stealing Magikarps received a new Poké anthem to jam out to yesterday, this time in the shapely form of everyone's third favorite pink blob, Ditto! (Sorry, little buddy, but Kirby and Jigglypuff have got you beat in that department.) For a deep dive into the secret lives of Dittos when left alone at Daycare, tap that link below!
Read more: Smile along with Ditto in the latest Pokémon song
AN ARMS GRAPHIC NOVEL SWINGS ITS WAY INTO 2018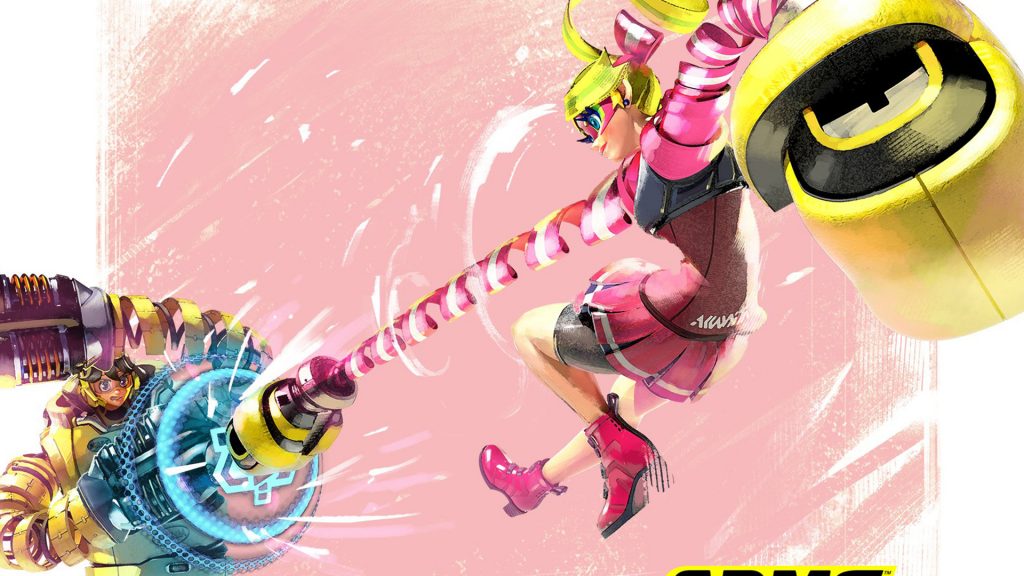 Fasten your boxing gloves, fellow spring loaded brawlers: Dark Horse Comics announced its next project with Nintendo will be a graphic novel based on the ARMS universe! Very little info is known as of yet other than its tentative Fall 2018 release. In the meantime, feel free to check out some early artwork, as well as the full press release issued by the comic publishing company.
Read more: An ARMS graphic novel is coming in 2018
GET YOUR GRUBBY LITTLE BAT CLAWS ON THE YOOKA-LAYLEE COLLECTOR-BOXIE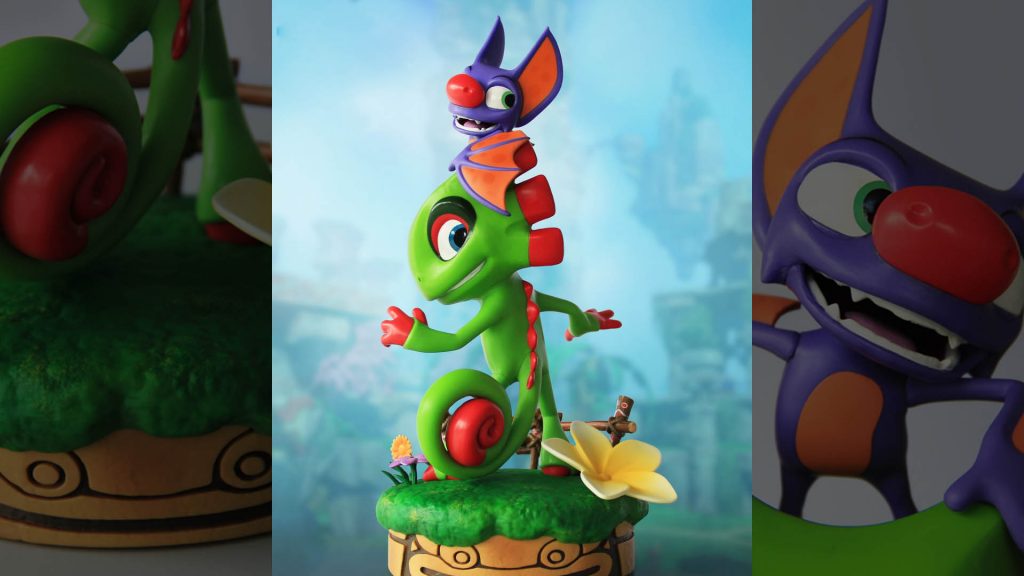 Still waiting for Yooka-Laylee's Switch debut? Why not scratch that itch for collector edition-style merch with a pre-order of the Yooka-Laylee Collector-Boxie! While it doesn't come with the game itself, this gorgeous compilation comes packing a highly detailed 10 inch statue among other delectable goodies collectomaniacs won't want to miss. Best of all, lucky fans attending New York Comic Con this week can drop by Project TriForce's booth to pick up the dynamic duo without waiting until December!
Read more: Yooka-Laylee Collector-Boxie available for pre-order and for sale at NYCC

That's all for today! For all your future Nintendo news, stay plugged in to Nintendo Wire.
Leave a Comment