At the tail end of August we reported on the upcoming closure of Nintendo's Miiverse service, the in-built social media platform for the Wii U and 3DS.
If you've been wanting to give the service a proper farewell, the company has opened one last global "Everybody's Message" Miiverse community where you can share memories through drawings. Some posts may even be selected for a large collage at a later date.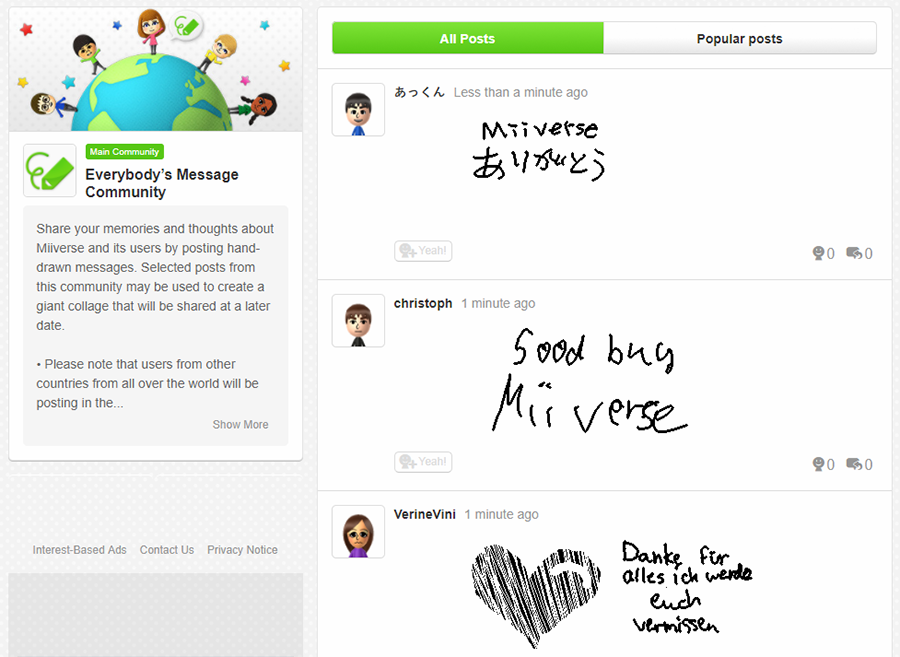 You'll have until midnight CT on November 8 to post your final messages before the service shuts down for good.
Leave a Comment