Rejoice, Yooka-Laylee fans! Sure, the game isn't out yet for the Nintendo Switch, but for those who have fallen in love with Yooka and Laylee's designs and have been itching for some collector edition-style merchandise (or simply missed out on the Kickstarter rewards), then Project TriForce has got you covered. Debuting today at its booth at New York Comic-Con, Project TriForce is making the Yooka-Laylee Collector-Boxie a reality. For $59.99, fans can get this loaded boxie of goodies.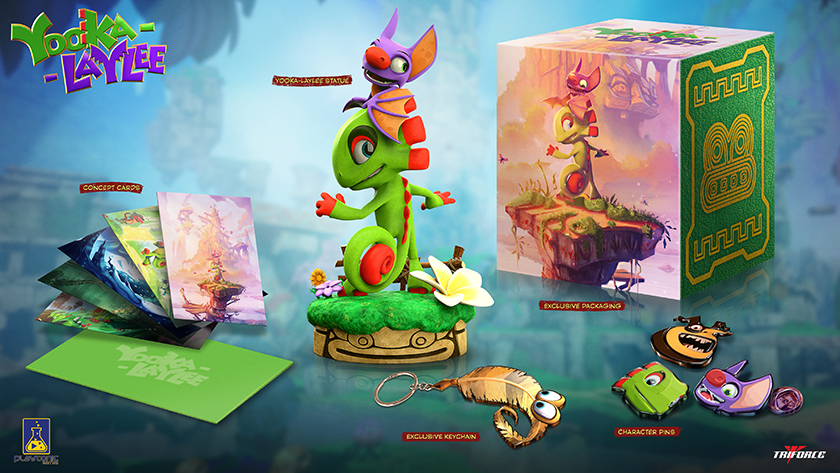 Project TriForce sums it up best with its description of what will come with this duo:
"Perfect for display in your home, office, or marooned pirate ship. At the centerpiece of this highly desirable package is a detailed 10-inch statue of Yooka and Laylee, encapsulating the duo's endless spirit for adventure and of course, Laylee's enormous red nose. Collectomaniacs will also crave the five gorgeous art cards, three laser-cut character pin badges and one super-shiny metal Quill keyring, all packaged in a premium packaging inspired by the magical Grand Tomes!"
Pre-orders are live on the site. If you can't wait for December to roll around and you happen to have a NYCC pass, then head over to Booth 622. Project TriForce advertised on its Twitter this morning that it will have some Collector-Boxies available for sale.
Leave a Comment