Welcome to the Daily Wiretap! Each day the team here at Nintendo Wire works tirelessly to bring you the best, most relevant late-breaking Nintendo news this side of the Mushroom Kingdom. To help make ingesting all these meaty stories easier than Kirby hopped up on Miracle Fruit, we've compiled a handy list of noteworthy announcements and general industry happenings regarding the Big N in the last 24 hours. Without further ado, here's a few things we've picked up over the wire for today:
PUYO PUYO TETRIS STEALS ONE MAN'S ATTENTION AWAY FROM BREATH OF THE WILD
Try as he might, Ricky Berg hasn't been able to put down Sega's latest mashup of falling tile action puzzlers: Puyo Puyo Tetris. Give his first impressions a read in anticipation of Nintendo Wire's full review closer to when the game launches next week.
Read more: Impressions: Puyo Puyo Tetris has taken over my Switch
NINTENDO WIRE'S ZELDA AMIIBO GIVEAWAY EXTRAVAGANZA
In celebration of all the new Zelda amiibo releasing on June 23rd, we're hosting a whole string of Hylian Hero giveaways! Click the link below to learn how you can win one of three different amiibo: Majora's Mask Link, Skyward Sword Link and Twilight Princess Link.
Read more: Enter Nintendo Wire's three new Zelda amiibo giveaways
A BINDING OF ISAAC AMIIBO TEASE SETS MY HEART AFLUTTER
Binding of Isaac creator Edmund McMillen set my hopes ablaze with a Twitter tease asking fans if they'd purchase an Isaac amiibo. The better question is: Who wouldn't want a plastic figure of a terrified, excrement covered child cowering in a puddle of tears and despair?
Read more: The Binding of Isaac amiibo teased by series creator
ARMS OFFICIAL ART COLORS ME IMPRESSED
Intrigued by all the colorful characters of ARMS' vibrant world? The Japanese ARMS Twitter account is chock-full of fresh artwork featuring all your soon-to-be favorite Nintendo mascots punching each other's lights out.
Read more: New official ARMS art appears
POKÉMON SUN & MOON ANIME SERIES GETS A PREMIERE DATE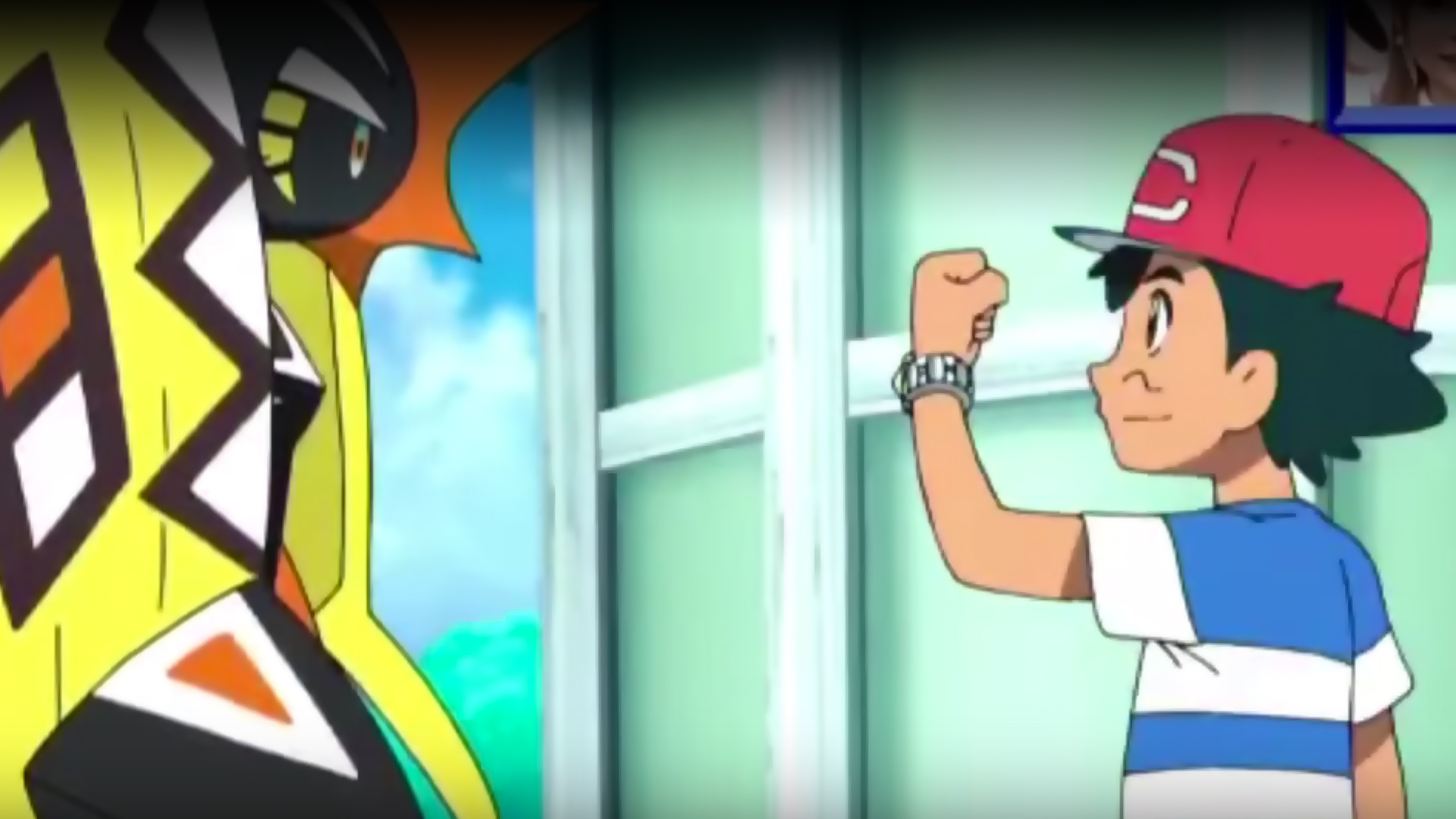 The Pokémon Company officially announced that Pokéfans can dive into the world of Sun & Moon on May 12th. Make the wait a little more bearable by catching the new anime series trailer below.
Watch here: Pokémon Sun & Moon anime series premieres on May 12th
WONDER BOY: THE DRAGON'S TRAP GETS A MONSTROUS NEW TRAILER
Wonder Boy: The Dragon's Trap, the remake of the critically acclaimed Sega Master System classic, releases tomorrow on the Nintendo Switch! Check out the gorgeous new trailer for this lovingly crafted retro platformer below.
Watch here: Wonder Boy: The Dragon's Trap gets a gorgeous new launch trailer
WATCH SQUARE ENIX JAPAN'S FULL DRAGON QUEST XI EVENT IN ITS ENTIRETY
Last week was a big deal for Dragon Quest fans as the highly anticipated 11th entry in the long-running slime slaying series received a summer release date overseas. While you (im)patiently wait for a western localization announcement, feel free to drool over the majesty of the entire Dragon Quest XI event below.
Read more: Square Enix Japan uploads its full Dragon Quest XI release date event
GAMEXPLAIN TAKES ALM AND CELICA AMIIBOS FOR A SPIN
The good folks over at GameXplain were lucky enough to get their hands on the new Fire Emblem Echoes amiibo launching alongside the game this week in Japan. I gotta say, the level of detail is absolutely stunning.
Watch here: Take a look at the upcoming Alm and Celica amiibo
INDEPENDENT POINT-AND-CLICK GAME IRA MAKES THE SWITCH
Indie titles continue to storm the Switch in droves this week with the surreal point-and-click adventure game Ira joining the fray. Developer Ore Creative made the announcement via Twitter this afternoon, though a release date is still up in the air.
Read more: Ira confirmed for a release on the Switch
TOUHOU GENSO WANDERER MAY BE GETTING A SWITCH PORT
Developer Aqua Style released a tweet showing a test build of Touhou Genso Wanderer running on the Nintendo Switch, all but confirming a port of the Japanese roguelike series spinoff to be in the works.
Read more: Test build of Touhou Genso Wanderer running on the Switch
THE GREAT ACE ATTORNEY 2 GETS AN UNOBJECTIONABLE NEW TRAILER
Capcom held its Ace Attorney 15th Anniversary livestream in Japan today, shining a light on the overseas exclusive The Great Ace Attorney 2. Taking place towards the end of the 19th century, the game follows the adventures of Phoenix Wright's ancestor, Ryūnosuke, with a quasi Sherlock Holmes spin on the beloved, finger pointing series.
Watch here: The Great Ace Attorney 2 gets a new trailer

That's all for today! For all your future Nintendo news, stay plugged in to Nintendo Wire.
Leave a Comment