Welcome to the Daily Wiretap! Each day the team here at Nintendo Wire works tirelessly to bring you the best, most relevant late-breaking Nintendo news this side of the Mushroom Kingdom. To help make ingesting all these meaty stories easier than Kirby hopped up on Miracle Fruit, we've compiled a handy list of noteworthy announcements and general industry happenings regarding the Big N in the last 24 hours. Without further ado, here's a few things we've picked up over the wire for today:
NINTENDO DIRECT ON SWITCH: SOFTWARE DROUGHTS ARE A THING OF THE PAST
Nintendo brought out the big guns for today's Nintendo Direct, alleviating any worry of software droughts plaguing the recently released Nintendo Switch well through the summer. Matthew Weidner — super cool guy and shameful egomaniac — breaks down all of today's Switch highlights so you can better ingest every last morsel with ease.
Read more: Nintendo Direct Switch news wrap-up
NINTENDO DIRECT ON 3DS: LOCALIZATIONS GALORE
Not one to be left out (sorry Wii U), the 3DS was showered with love and enticing announcements during today's Nintendo Direct. Most excitingly, Monster Hunter Stories received localization confirmation alongside release dates for Hey! Pikmin and Ever Oasis. Check out Ben Fruzzetti's complete breakdown for the full scoop.
Read more: Nintendo Direct 3DS news wrap-up
SPLATOON 2 REIGNITES TURF WARS JULY 21ST
Splatoon 2 brought today's Nintendo Direct to a powerful close, announcing both a firm release date and tantalizing new game mode: Salmon Run. Logan Plant swims undercover as a lowly Squid Research Lab employee to uncover all the juicy tenticalities.
Read more: Splatoon 2: Get ready for a new mode, new enemies, new amiibo and more
ARMS K.O.'S THE COMPETITION JUNE 16TH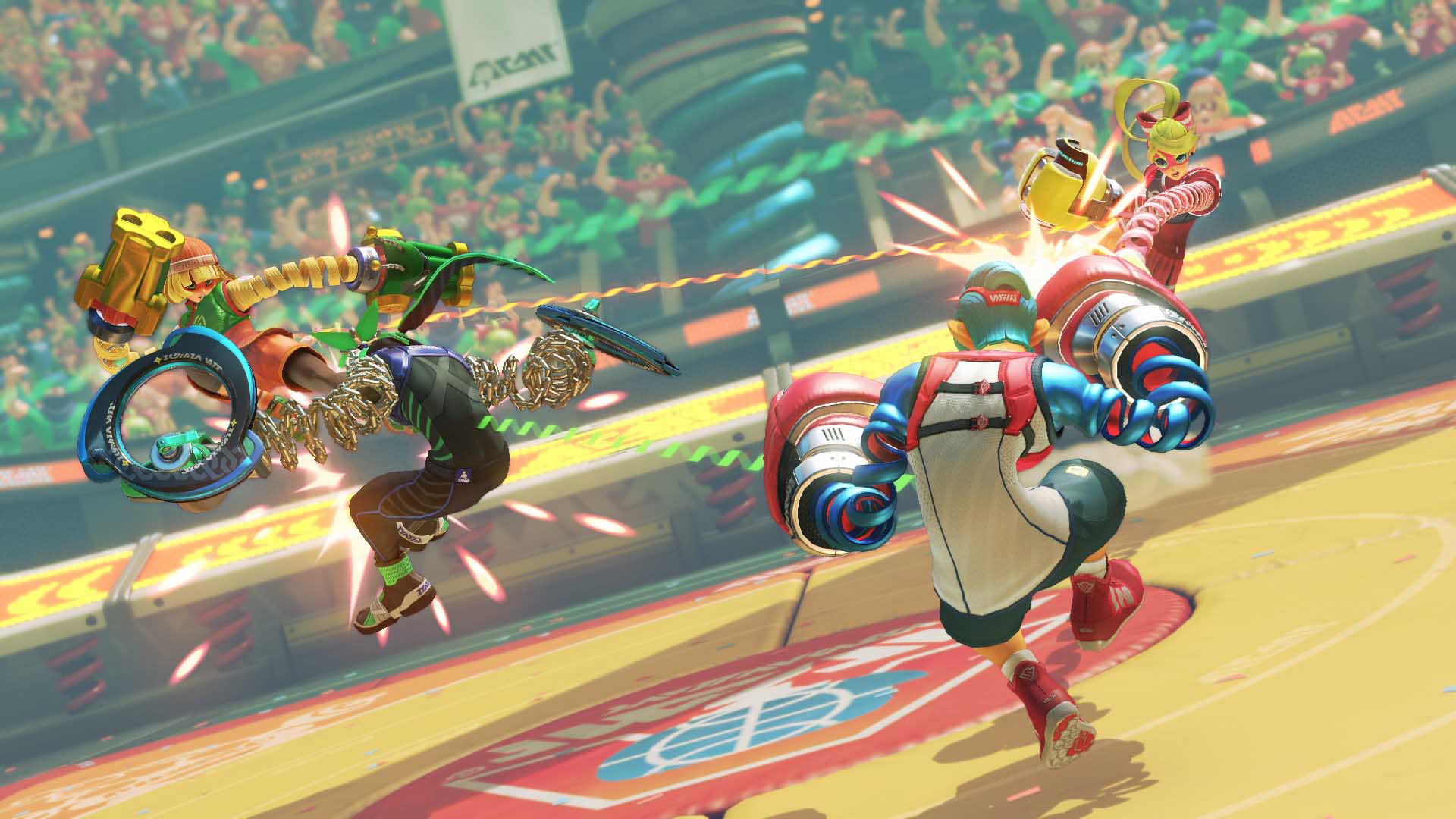 The more I see of ARMS, the more intrigued I become. Taking up a huge chunk of today's broadcast, Nintendo fans were guided through the imaginative world of spring loaded boxing matches by newcomer Biff — the game's delightfully enthusiast commentator. Ricky Berg gleefully swings through all of today's announcements, from newly powered punches to rambunctious newcomers.
Read more: Release date, new character, modes and more revealed for ARMS
A BUTTLOAD OF NEW AMIIBO COMING THIS SUMMER
Want to know exactly how hard Nintendo will be hitting your wallet this summer? Proving that an amiibo hunter's life is never easy, 13 brand new amiibo were announced in today's Nintendo Direct, spread across the Legend of Zelda, Splatoon 2, Pikmin and Smash Bros. series of figures.
Read more: New Smash, Zelda, Pikmin and Splatoon amiibo coming this summer
CHECK OUT SOME JAPANESE NINTENDO DIRECT EXCLUSIVES
Japan had a slightly different Direct this afternoon than its western cohorts. From Lady Layton to Dragon Quest, check out our complete rundown of trailers and announcements for all the overseas exclusives we wish would make the leap stateside.
Watch here: Japanese Nintendo Direct trailers and announcements
MARIO KART 8'S DELUXE ONLINE FEATURES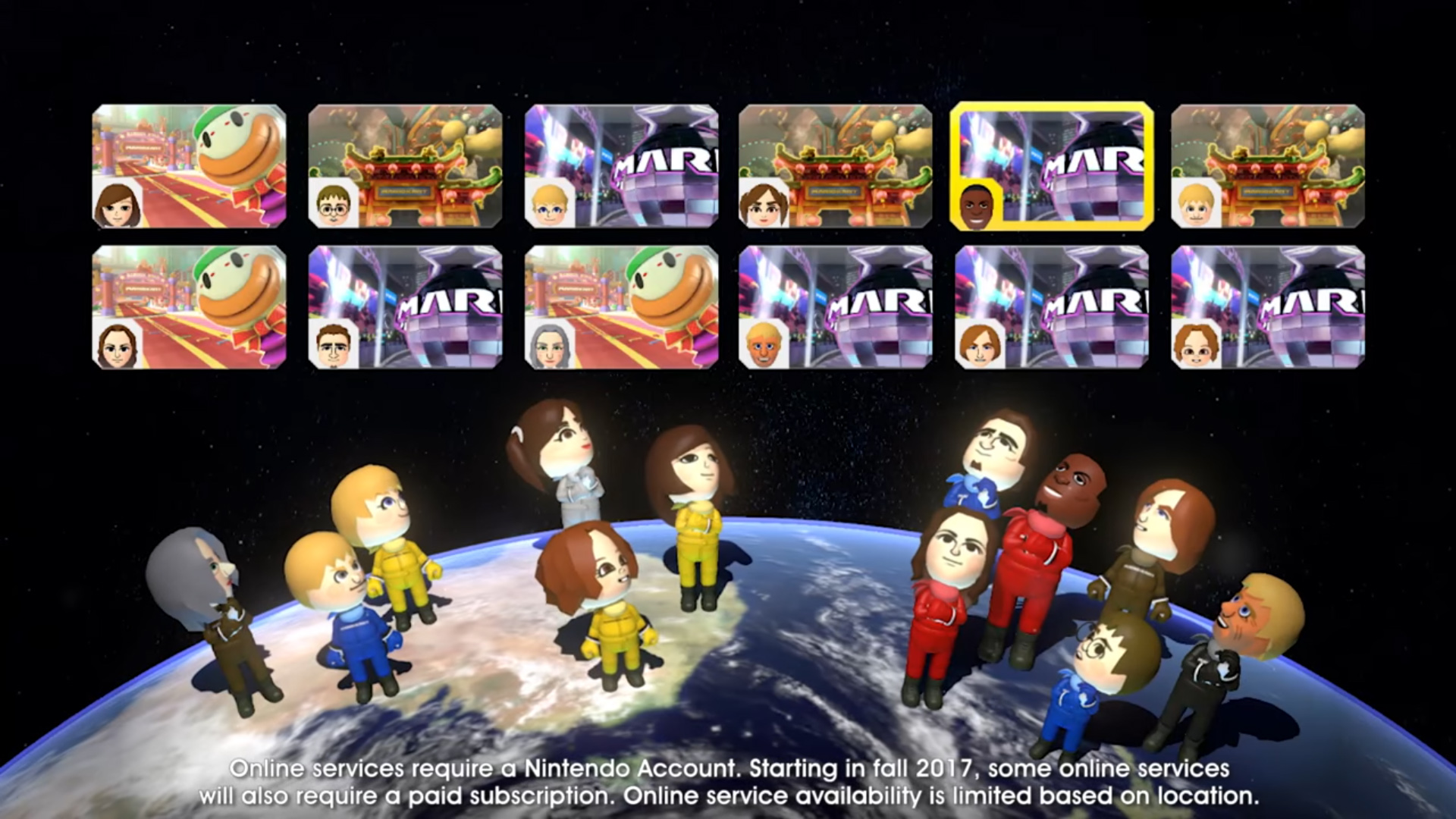 Today's Nintendo Direct reiterated a lot of what we already knew about Mario Kart 8 Deluxe, from the return of fan favorite characters to the majesty of a completely revamped Battle mode. Jaxson Tapp takes a peek under the hood to help you dissect all the new moving parts.
Read more: Mario Kart 8 Deluxe online modes detailed
MARIO KART 8 DELUXE SWITCH BUNDLE LEAKED BY OFFICIAL RUSSIAN NINTENDO SITE
The official Russian Nintendo site accidentally leaked a Mario Kart 8 Deluxe Switch bundle's possible existence. Given this afternoon's Nintendo Direct failed to mention the bundle in any capacity, here's hoping it proves more than just a fluke.
Read more: Mario Kart 8 Deluxe Switch bundle leaked by official Russian Nintendo site
YELL AT RICKY BERG FOR DASHING YOUR HOPES
Tonight's intense Nintendo Direct has come and gone, but before all the excitement ensued, one of Nintendo Wire's bravest voiced his highest hopes for the event in a display of garish arrogance. Join me in shaming the pitiful fool for even mentioning the Game-That-Shall-Not-Be-Named, forever cursing its existence to the land of lost localizations.
Read more: Predictions and guesses for today's Nintendo Direct
HOW TO MAKE YOUR VERY OWN DARK LINK CUSTOM AMIIBO
Custom Conquest returns with its hotly anticipated second season! Join TJ Cencula as he walks you through how to customize four different Dark Link amiibo because, you know, it's dangerous to go alone.
Read more: Custom Conquest #19 – Dark Link Custom Amiibo
NEW BREATH OF THE WILD UPDATE REMOVES INFINITE ARROW FARMING GLITCH
Hylian heroes in dire need of arrows might want to hold off on installing the latest patch for Breath of the Wild, as it's been confirmed on Reddit to nerf an exploit allowing for infinite arrow farming.
Read more: Breath of the Wild updated to version 1.1.2
FIRE EMBLEM HEROES GETS A MASSIVE UPDATE
Lots of new features made their way to Fire Emblem Heroes last night. For starters, the stamina cap has been raised to 99, there are new ways to receive feathers, and heroes can now be rearranged at the start of battle. Check out all the juicy tidbits below!
Read more: Fire Emblem Heroes massive update increases stamina and adds plenty more
FIRE EMBLEM ECHOES INVADES FIRE EMBLEM HEROES
The Fire Emblem news doesn't stop there, as exclusive Echoes content will be making an appearance in Fire Emblem Heroes this Friday, featuring enhanced heroes and a new Paralogue Story.
Read more: Fire Emblem Echoes is invading Fire Emblem Heroes this Friday
FATAL FURY KEEPS THE NEO GEO TRAIN CHUGGING ON SWITCH
A European listing for Fatal Fury outed the next Neo Geo title to grace the Nintendo Switch's digital library. While confirmed for release overseas on April 20th, North America is sure to follow suit on the same day if history is to be believed.
Read more: Fatal Fury heading to the European Switch eShop next Thursday
NORTH AMERICAN MARIO KART 8 DELUXE WEBSITE GOES LIVE
We're just over two weeks from Mario Kart 8's Switch debut hitting the streets! To get you appropriately hyped for the occasion, Nintendo of America launched the game's official website today. Be sure to check out the full roster, courses, items and more!
Read more: Mario Kart 8 Deluxe site now open in North America
MY NINTENDO REWARDS GET YOSHIFIED
A basket of new My Nintendo rewards arrived just in time for Easter! Grab discounts on Super Mario World and Yoshi's Island, as well as a couple other holiday themed surprises.
Read more: Five new rewards added to North American My Nintendo
AN ALTERNATIVE MARIO 1-UP JINGLE GETS DECODED
An extended version of Mario's iconic 1-Up jingle was discovered by YouTuber Famicomer. Little mysteries like this discovered 30 years after the fact never ceases to amaze me.
Watch here: Longer version of Mario's 1-Up jingle may have been discovered

That's all for today! For all your future Nintendo news, stay plugged in to Nintendo Wire.
Leave a Comment