An unexpected star of the January 9th, 2020 Pokémon Direct was Galarian Slowpoke. Looking pretty familiar overall but with a yellow tinge to its head and tail, it's no less a new addition to the Galar region with unique, regional evolutions to match. Unlike everything else coming via the Sword and Shield Expansion Pass, you can actually get Galarian Slowpoke in the base game of Sword and Shield while also meeting a new character depending on your version! Here's a step-by-step guide to catching Galarian Slowpoke in Pokémon Sword and Shield.
Check for updates
Before encountering your Galarian Slowpoke, you'll need to update your game to the latest version. If you're at least Version 1.1.0, then you're good to go! This'll also add links to pre-purchase the Expansion Pass for your game to the main menu, so if you're seeing that you're all set.
Where to find and catch Galarian Slowpoke
Once you're updated, head to Wedgehurst Station. When you enter the station, you'll get an announcement that trains heading to the Isle of Armor are now boarding. Unfortunately, you'll need an "Armor Pass" to ride that yourself, but you'll meet a trainer who's got one. In Sword, this will be Klara, while in Shield it will be Avery.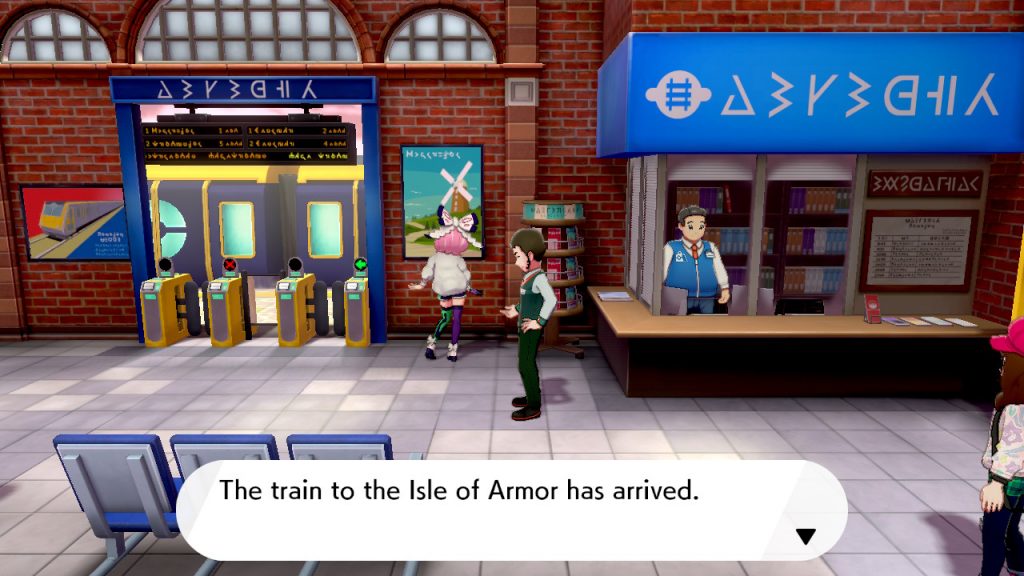 Before they can board, a Galarian Slowpoke will waltz right through the gate and park itself in the way. Noting how heavy they are, a station attendant will ask you to catch it in order to move it out of the way. When you're ready, approach the Slowpoke to begin the battle. It'll be at Level 12, so come prepared with either an appropriate team or just throw Poké Balls till it's yours.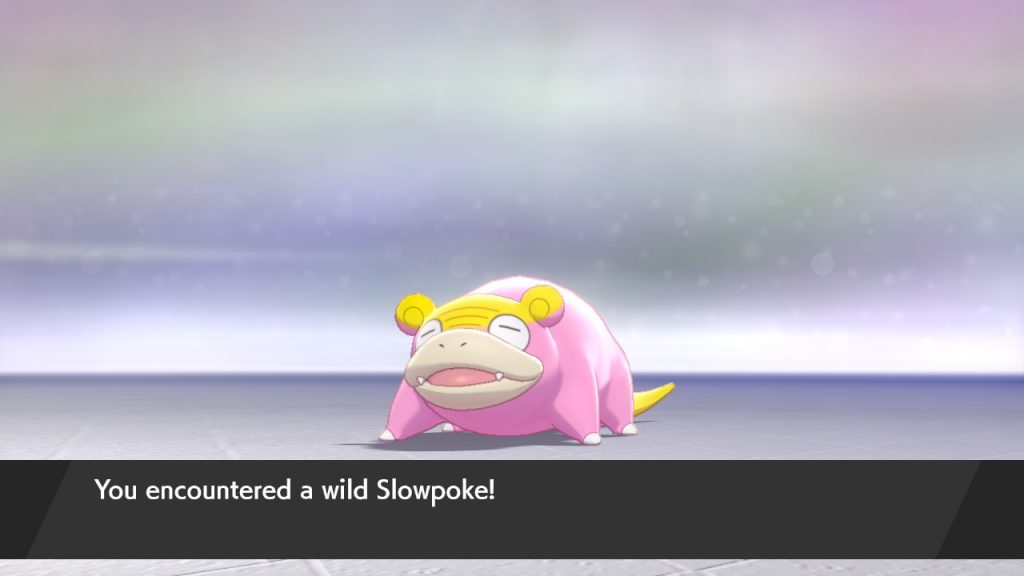 It is possible to knock out this Galarian Slowpoke; however, it will remain in place until you catch it. Interestingly, its gender (and presumably stats/IVs) can change when rebattled this way.
if you rebattle Galarian Slowpoke its gender can change #PokemonSwordShield #NintendoSwitch pic.twitter.com/MIgZTAm2WT

— ☃️☆星のRicky☆☃️ (@DrSaturnNW) January 9, 2020
Once caught it'll be sent to your box or party, but will have no Pokédex entry. With it out of the way, Klara/Avery will board their train to the Isle of Armor and you'll be all set to use your new Galarian Slowpoke!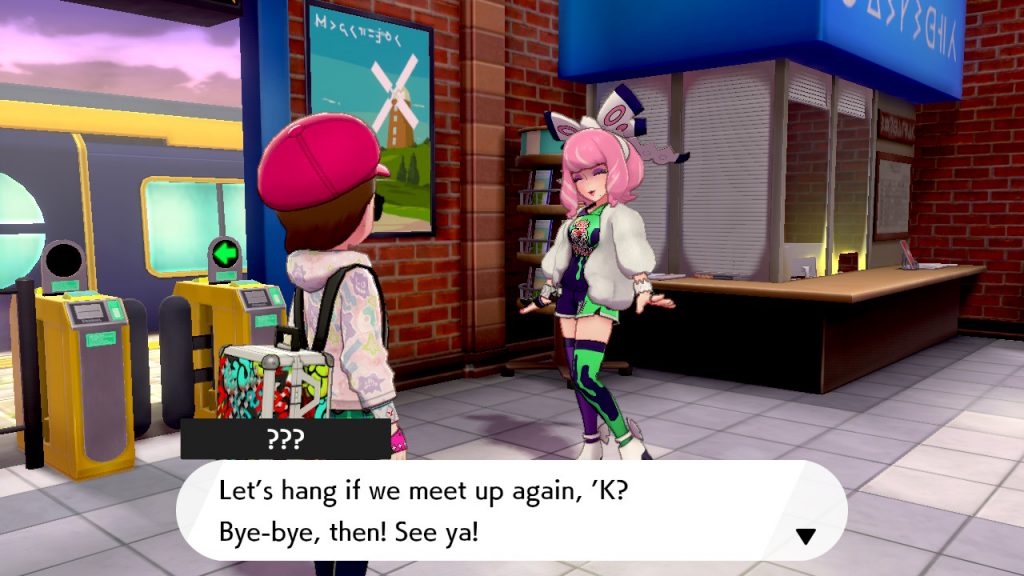 Special Encounter Galarian Slowpoke stats and details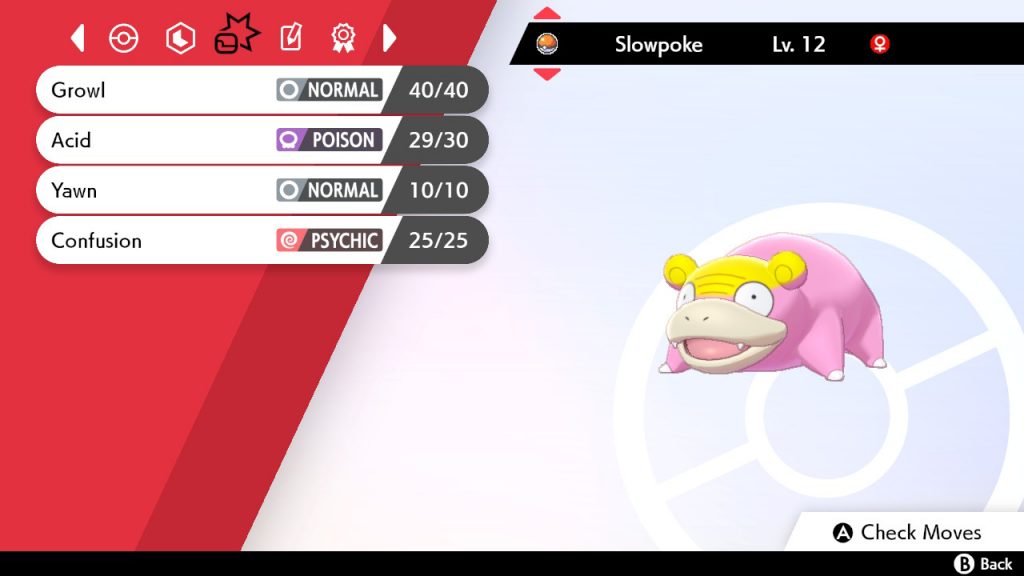 Here are the stats of Galarian Slowpoke, seen with a copy of Pokémon Sword.
It's pure

Psychic-Type.

Its ability is

Own Tempo.

Its moves at Level 12 are

Growl, Acid, Yawn, and Confusion.

Its

IVs are random

, with no pre-set perfects.

Its

Nature is random.

It can be

Male or Female.
Evolving Galarian Slowpoke into Galarian Slowbro or Galarian Slowking
With Slowpoke traditionally comes Slowbro and Slowking, though all previews only showed obscured looks at Galarian Slowpoke's evolutions. We can confirm, though, that it does still have the two. To evolve into Galarian Slowbro, you will need to use an item found on The Isle of Armor. To evolve into Galarian Slowking, you'll instead need an item from The Crown Tundra. Unfortunately, that's all we know at this time, but we'll update this guide once the Pokémon Sword and Shield Expansion Pass releases and the "Isle of Armor" and "Crown Tundra" DLC become available!
Enjoy your own Galarian Slowpoke, and look forward to more of this and other new and returning Pokémon in the Pokémon Sword and Shield Expansion Passes! 
More Pokémon Sword and Shield guides
Want more help with Sword and Shield? Check out one of our other great guides to assist you through the games!
Leave a Comment