As we get closer to Fire Emblem Engage's release, Nintendo (specifically the Japanese side of the company) has been promoting the title consistently. Last night, a new overview trailer about the game was published.
Similar to the longer overview videos of the Somniel and gameplay basics and tactics (which still doesn't have an English version), the latest overview trailer is almost 9 minutes long.
This trailer features a clear shot of Engage's map and the five countries we'll travel (and battle) in. Battle scenarios and matchups are briefly discussed, followed by a quick run through the game's various classes and class changes. "Emblem" characters (lords and playable characters from previous Fire Emblem games) get their own segment, with Emblem Sigurd, Emblem Celica, Emblem Corrin, Emblem Byleth, and Emblem Leif's abilities shown off in battle. Next, it's a quick tour through the Somniel. We see a few different character interactions, including a possible support convo with Anna. Closing out the tour, a number of different characters (princes, princesses, and retainers) are shown in various costumes, enjoying their time in this hub-between-battles.
Finally, we get a montage of cutscenes concerning Alear, the Fell Dragon, and the game's plot. There are a few new scenes in this segment, so if you're trying to limit your knowledge of what's happening, skip 7:10 to 8:12.
As for amiibo functionality, we've seen it shown off in previous videos as well as on the game's listing on Nintendo's Japanese site. The overview trailer briefly discusses it by using the good old amiibo product footage that was once a staple in Nintendo announcements years ago. The Super Smash Bros. Marth amiibo is featured, along with some of the costume options that Alear can wear. Previously we saw Micaiah's ensemble and in this video, this time we see Marth and Celica's outfits.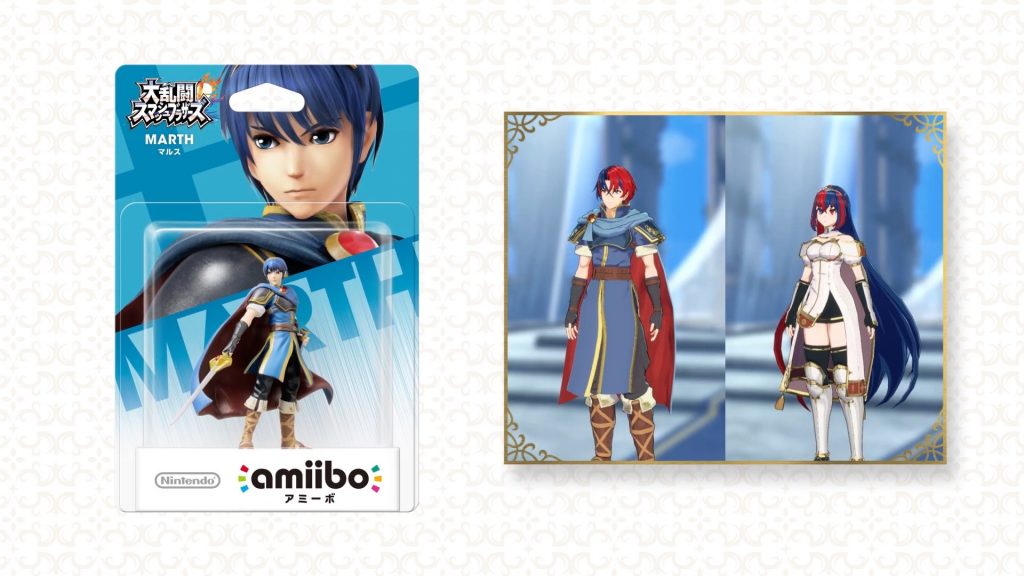 So far there are 12 costumes that can only be obtained via amiibo and each is based on the 12 "Emblem" characters that are available in the base game. Given that there is a ticket system, there is an assumption that costumes aren't directly tied to a specific amiibo (i.e.: scan in Marth's amiibo and you can use that costume ticket for a completely different character). Plus, something to keep in mind… It's unclear still if there will be costumes inspired by Tiki and/or Claude, Edelgard, and Dimitri from Engage's first wave of DLC (or that they'll be included and not require amiibo scanning, especially since the trio from Fire Emblem Three Houses don't have their own amiibo figures).
For a more comprehensive breakdown of the overview trailer, as well as a look at the character relationship map that was released, Serenes Forest has been doing an excellent write-up on all official clips, tweets, and more.
In addition to the new overview trailer, three commercials promoting the game were also uploaded to the official Japanese Nintendo YouTube account. They all contain previously shown footage, but might be "new" to fans in the west that haven't been following every clip that's been shown by Nintendo in Japan via YouTube and the official Japanese Fire Emblem Twitter account. You can watch all three below:
Commercials
Fire Emblem Engage releases only on Nintendo Switch on Friday, January 20th.
Looking to secure your copy of Fire Emblem Engage? Check out the list of retailers you can buy the game from in our pre-order guide!
Leave a Comment