A new Fire Emblem is on the horizon, paving the way for a new cast of recruitable characters. Included this time will be summonable characters from past entries in the series, brought to your side via Emblem Rings. The Continent of Elyos is in your hands in Fire Emblem Engage!
Read on for details on where and how to secure your copy, including its coveted Divine Edition, and other bonuses that collectors and devoted tactics fans won't want to miss.
When does Fire Emblem Engage release?
Fire Emblem Engage will march into battle on Nintendo Switch January 20th, 2023. 
Are there any pre-order bonuses for Fire Emblem Engage?
Pre-order Fire Emblem Engage from GameStop and you'll receive a free tarot card deck as a bonus.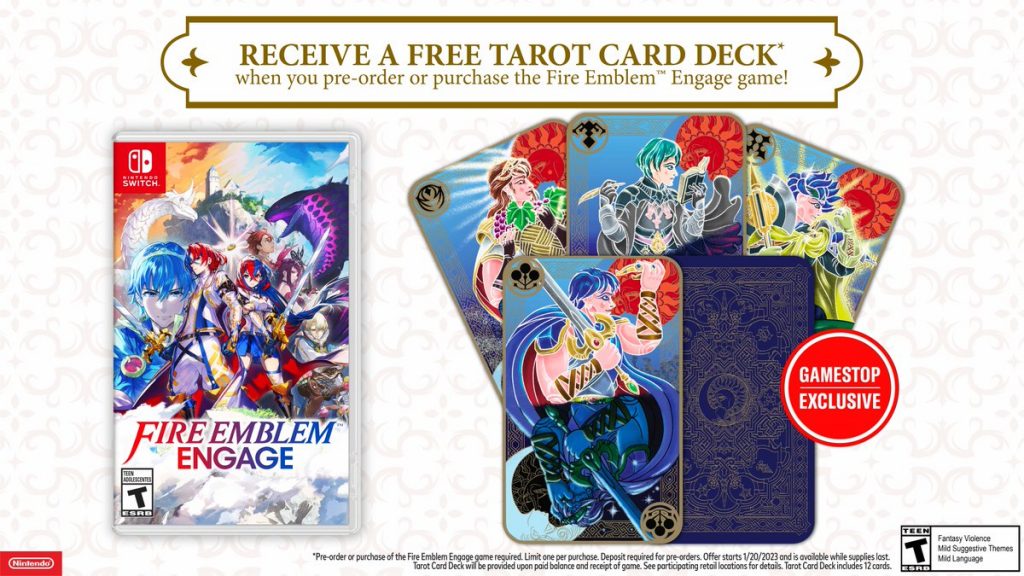 Nintendo UK is offering players a pin and poster as pre-order bonuses when they buy from the official store.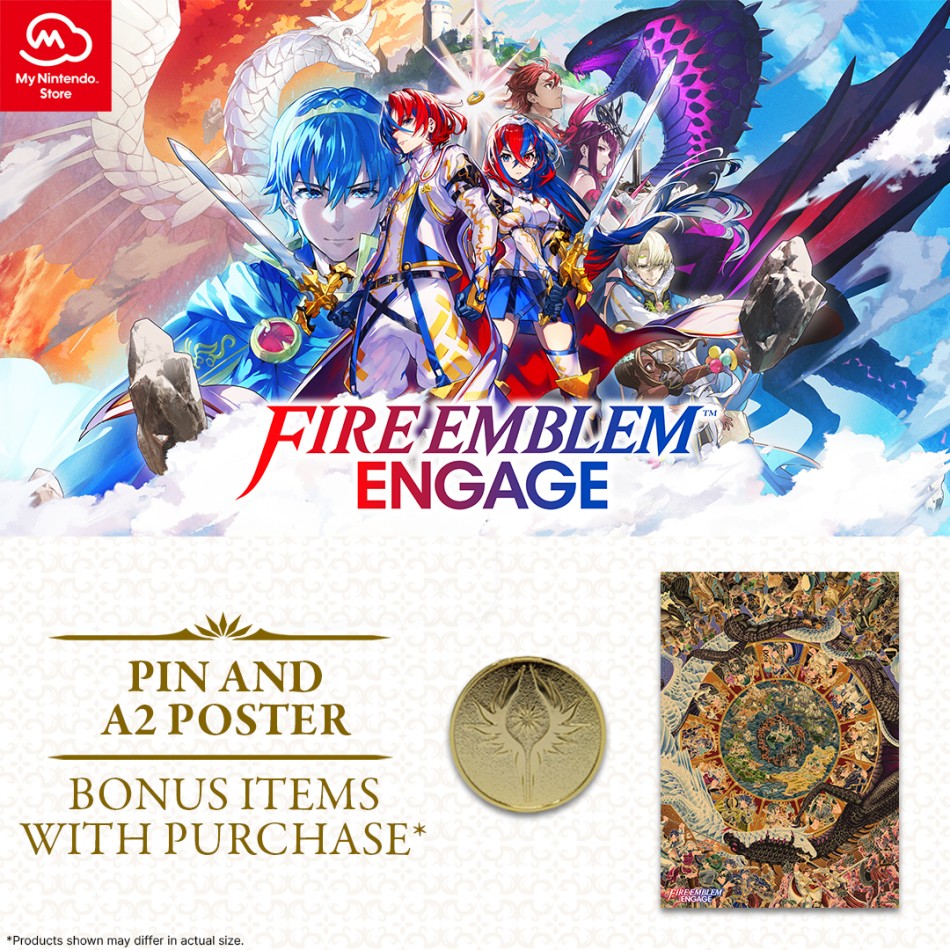 Is there a Fire Emblem Engage special edition?
Fire Emblem Engage will have a Divine Edition available at launch. Orders opened briefly at some retailers, meaning this will (thankfully) not be a My Nintendo Store exclusive.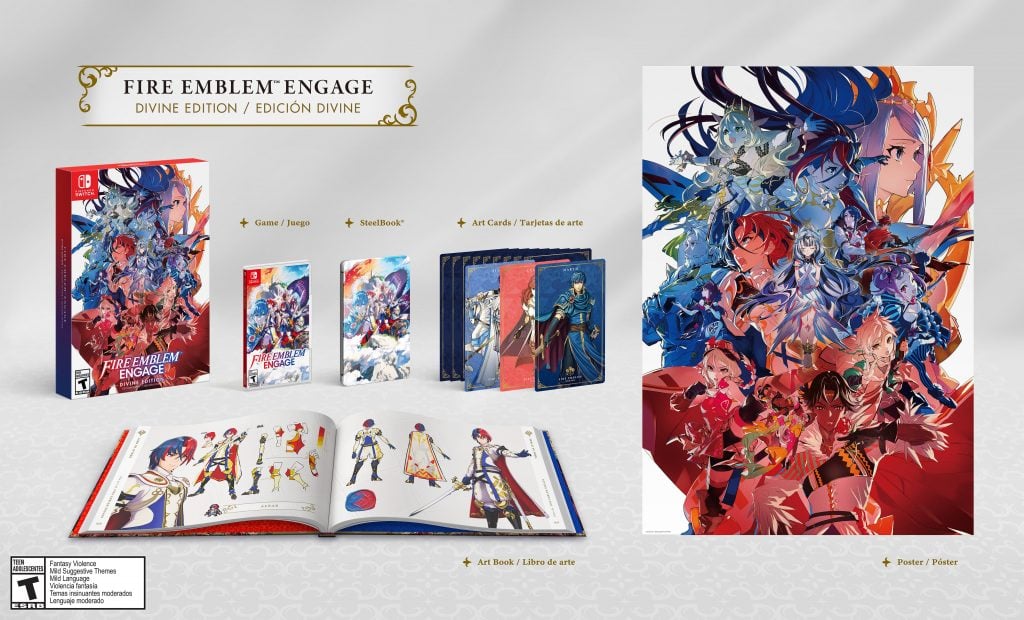 The Fire Emblem Engage Divine Edition will sell for $99.99, and include the following:
Copy of Fire Emblem Engage

Steelbook

Art Book

Art Cards

Poster

Exclusive packaging
You can check the following retailers for the Divine Edition stock:
Is there an eShop demo for Fire Emblem Engage?
No demo is currently available forFire Emblem Engage on the Switch eShop.
Which Fire Emblem characters are returning in Fire Emblem Engage?
The following Fire Emblem characters are confirmed to appear as Emblem Ring summons, letting you Engage with them:
Thanks to an in-game mural, it's theorized the following Lords will also appear, potentially representing each game in the series:
Leif

Roy

Lyn

Eirika

Ike (with axe)

Micaiah

Lucina (with bow)

Corrine (F)

Byleth (M)
Where can I pre-order Fire Emblem Engage Divine Edition?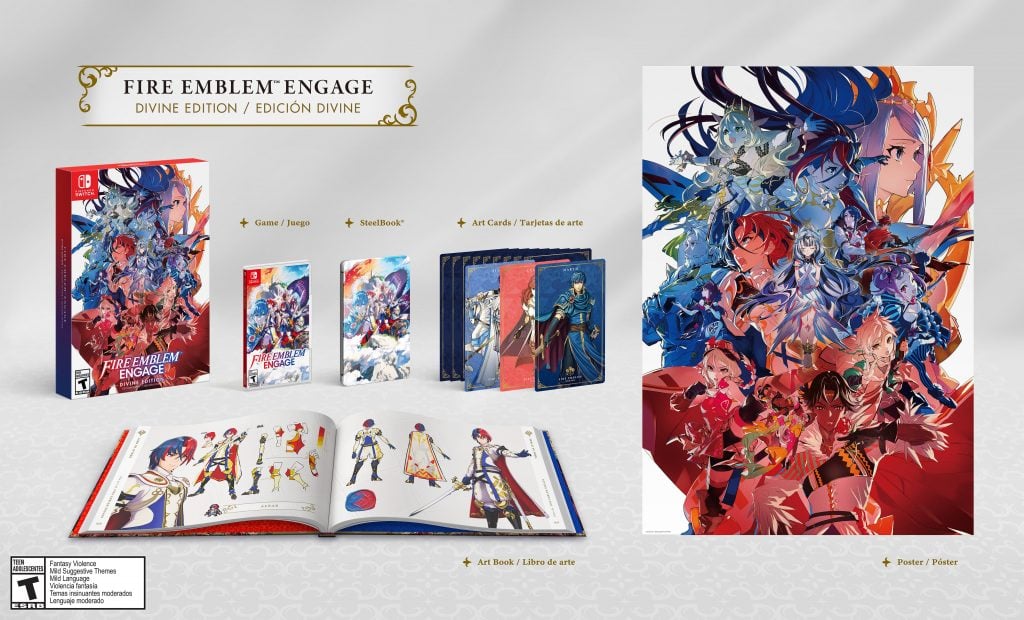 Where can I pre-order Fire Emblem Engage?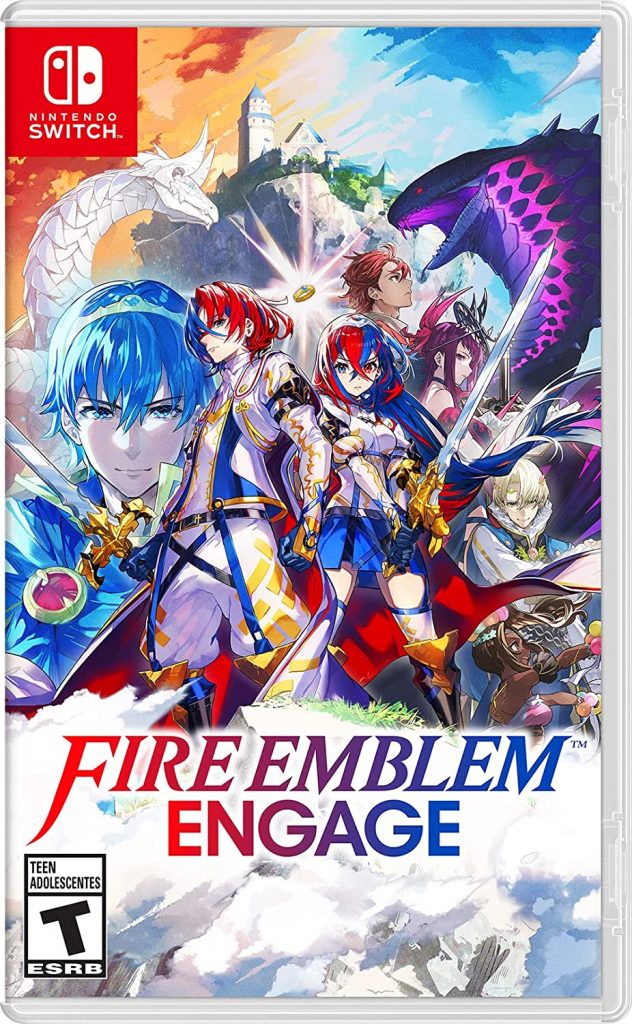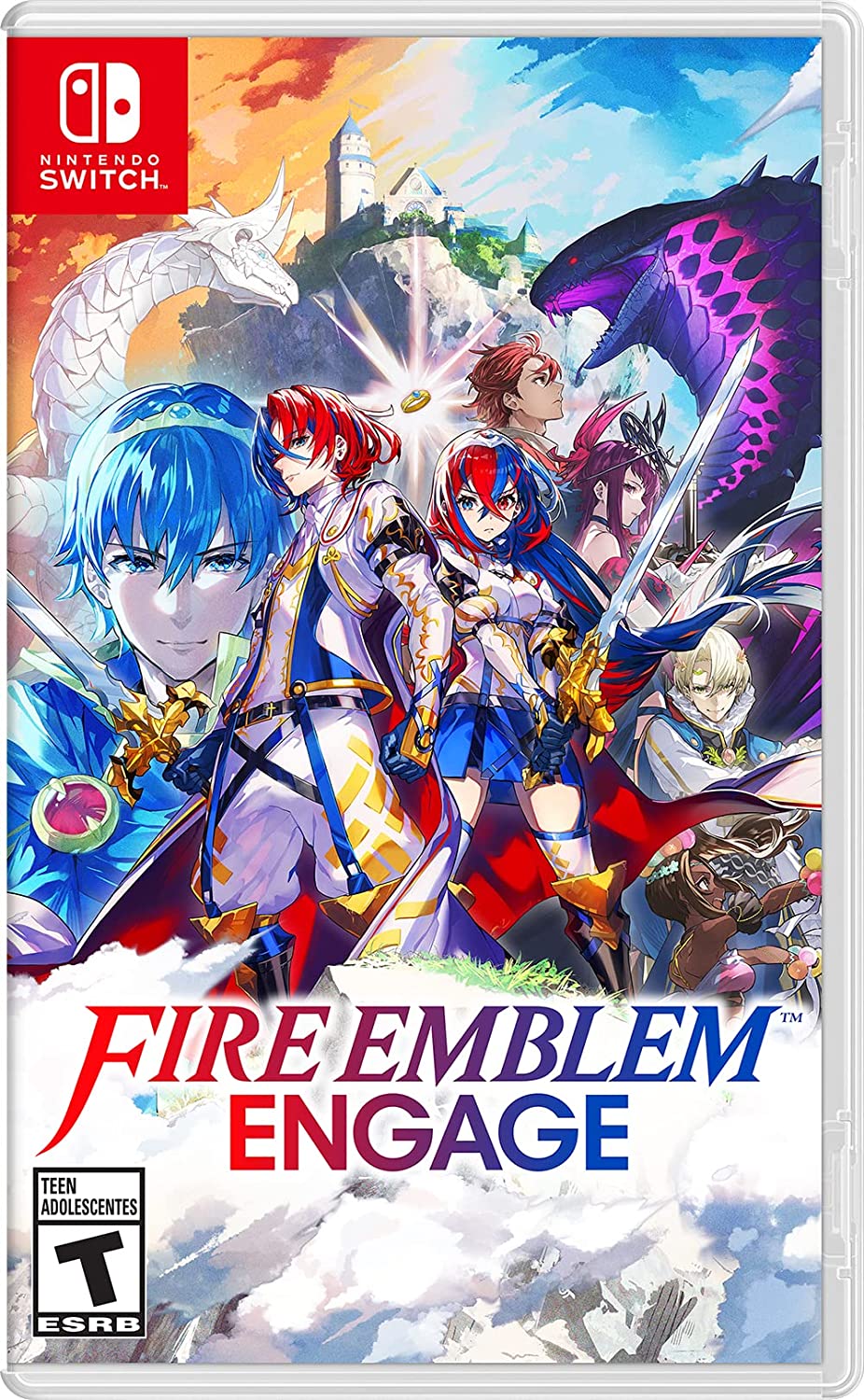 Leave a Comment