Ever since its full E3 2018 reveal, Nintendo has been supplying daily updates to the Super Smash Bros. Ultimate website. Fighter spotlights, Assist Trophies, Pokémon, new music, and more are all being shown off to get you ready for the biggest crossover around! Let's have a look at what Nintendo shared for the week of October 28th:
10/28 – The gloves are off for Zero Suit Samus!

You'd think taking away that power suit would be a downgrade, but if Smash for Wii U tournaments are any indication, Zero Suit Samus is even deadlier without those Chozo confines. Armed with a Paralyzer pistol/plasma whip and jet boots for some devastating kick attacks, she stands as the best example of just how good Samus is at what she does.
10/29 – Have yourself a pet playday in Nintendogs' Living Room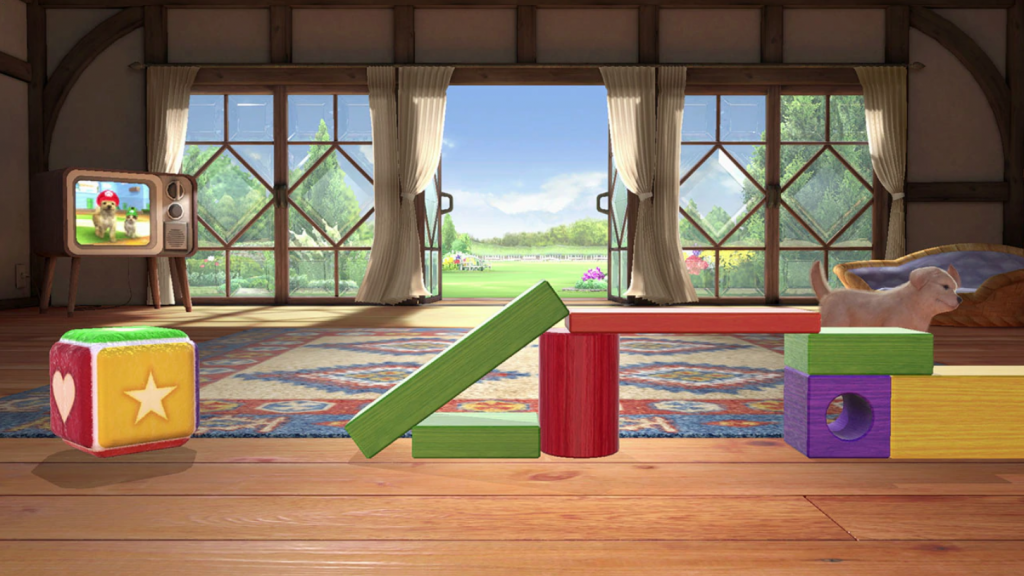 Nintendogs as an Assist Trophy might be one of the most annoying in the game. It obstructs your view (even if you summoned it), and no matter how adorable it is, it just lasts too long. Put them in the background of a stage though? Somehow you've got my attention! Seeing those canine (and occasionally one cat) cuties roll around and bark behind the blocks that make up Living Room's platforms makes this oddball of a stage worth playing.
10/30 – Rosalina & Luma shine bright!

Behold, the prettiest space princess of them all! While Peach, Daisy, and Zelda are content in their earthly kingdoms, Rosalina travels across the stars nurturing her children. Don't think that star child's just a decoration though, as this pair of fighters take teamwork to a whole new level when you play them right.
10/31 – Klaptrap's ready to leave its bite mark on the Assist Trophy list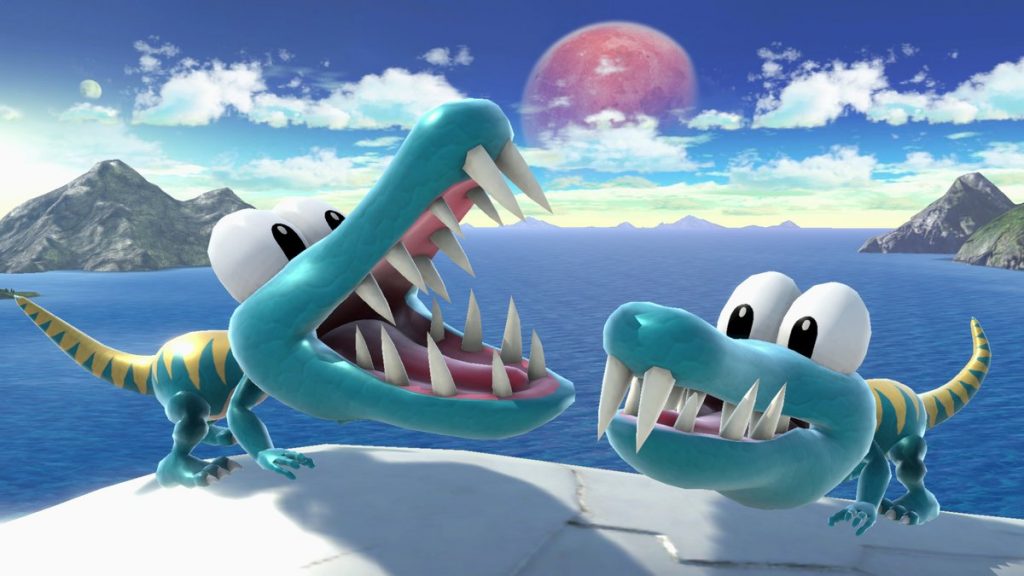 Promoting from stage hazard to Assist Trophy is pretty impressive, and Klaptrap pulls it off by the mouth-full. Scuttering around on the stage with jaws ready to gnaw their way through fighters it comes across, this DK adversary is here to chew through the competition while its fearsome leader, King K. Rool, fights on the front lines.
11/1 – The Final pre-launch Super Smash Bros. Ultimate Direct
Here we are, the big one. The moment we'd been waiting for. The final Nintendo Direct to show off Super Smash Bros. Ultimate ahead of its release. Plenty was shared and revealed here, and if you haven't seen it already (unless that was a deliberate decision, in which case good for you — but why are you reading this?), you should check it out ASAP:

Revealed throughout, we were treated to the final two fighters: Street Fighter's Ken (as a Ryu Echo fighter) and Sun & Moon super star of the ring, Incineroar. You can see them face off in their shared new fighter trailer in the video above.
For further breakdowns of what was featured during the Direct, the official Smash Blog was updated in order to reflect the new reveals and additions. You can also check out what was our immediate coverage of it here:
New Super Smash Bros. amiibo, box art, and release waves revealed
Mysterious "Spirits" functionality revealed for Super Smash Bros. Ultimate
Details for Super Smash Bros. Ultimate – Online and Smash World
Piranha Plant coming to Super Smash Bros. Ultimate as DLC, will be free for a limited time
Super Smash Bros. Ultimate – World of Light Adventure Mode revealed

Also falling in as more typical Smash Blog updates we got the fighter spotlight on the just announced Incineroar, as well as (appropriately enough) a new arrangement for Pokémon Sun & Moon's Battle! (Wild Pokémon) theme.

And as one, final special update, the main theme for the game was uploaded again, this time in a the full lyrical rendition known as "Lifelight":
Super Smash Bros. Ultimate gets a vocal version of its main theme, "Lifelight"
Special report – New amiibo are available to order now!
That sure was quick! Shortly after their debut and release date reveal, pre-orders opened for the next wave of Super Smash Bros. amiibo. Bringing King K. Rool, Ice Climbers, and the oddball addition Piranha Plant in full figure form, as of this writing they are available to order now so you can guarantee their arrival on February 15th:
Pre-order the amiibo at Best Buy or Amazon today! (Please keep in mind that stock for the amiibo may come and go until release day. If a figure is sold out now, you can always check back at a later time, as we'll be updating the listings regularly.)

That's all for last week's news! Let us know which featured post was your favorite this time, and look forward to a few more updates as we close in on the final month between us all and Super Smash Bros. Ultimate's big release on December 7th.
Leave a Comment