This week in the Nintendo eShop: ARMS punches in, Cave Story+ recaptures our hearts and Ever Oasis gives our Switch a much needed break.
Disclaimer: Having missed last week's eShop update due to all the exciting festivities taking place at the Los Angeles Convention Center, we're doubling up on all the juicy new releases launching on Nintendo platforms today! I hope you enjoy this beefed up edition as much as I did writing it.
In celebration of the Blue Blur's birthday, Sega's pulling out all the stops with a massive Sonic sale! Pick up retro classics Sonic the Hedgehog 1 and 2 for half the price on 3DS, as well as Sonic's latest portable outing in the Boom Universe, Fire & Ice. Sure, we personally found it to be a bust, but I guess die hard fans finally have an excuse to nab it on the cheap. On the Wii U front, colorful party platformer Runbow is celebrating the release of its pocket edition with a steep sale, which ironically diminishes the need to pick it up on 3DS for full price.
SWITCH RETAIL
ARMS (Nintendo, $59.99) – You may not have noticed with all the E3 hullabaloo last week, but Nintendo's bouncy brawler officially sprung onto Switch last Friday! You played the Global Testpunch, watched the open invitational, and now it's finally time to step into the ring and put those punchin' powers to the test under simple motion controls, a cast of colorful characters and a slew of souped-up fisticuffs. In case you missed it, our pummeling professional Ricky Berg found it to be a solid one-on-one fighter that nails the fundamentals, oozing with that patented Nintendo charm. The experience does come off a little bare bones if you plan on mostly playing solo, though anyone with a enough moxy to take on both friends and the world alike will find one of the most refreshing fighters to ever grace the genre.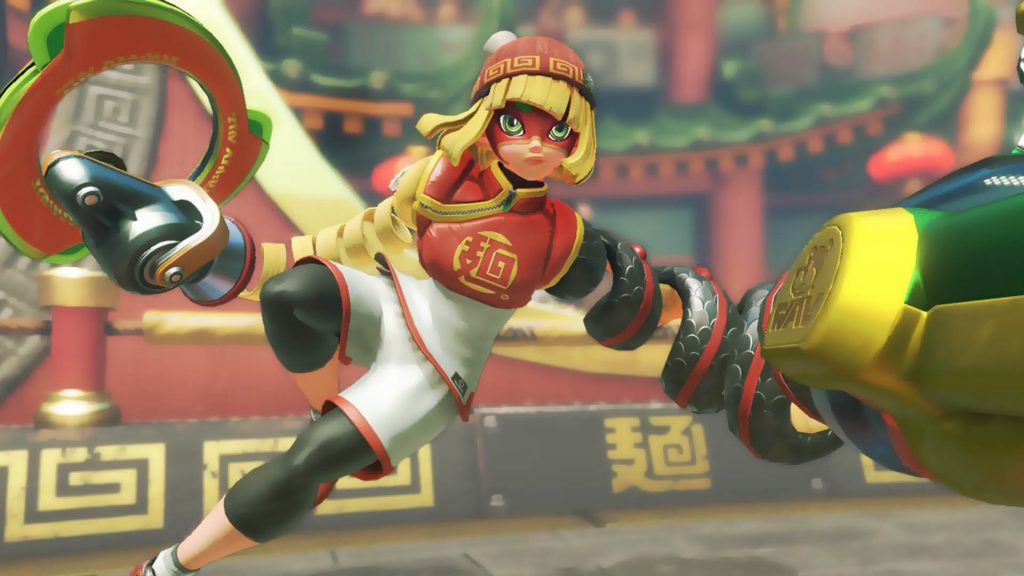 Cave Story+ (Nicalis, $29.99) – The highly influential and impeccable indie romp Cave Story made its Switch debut earlier this week. Placed under the cap of an amnesiac robot from "the surface," players awaken one day in a mysterious cave inhabited by a village of rabbit-like folk under the oppression of a maniacal doctor and his many malicious minions. Developed entirely by one man, Daisuke "Pixel" Amaya, Cave Story+ retains the endearing pixel art and incredibly impressive chiptune soundtrack of the original, complete with an emotionally charged narrative thanks to well grounded characters, colorful villains and relatable themes of war and humanity. Even if you've played the game 100 times before on every platform under the sun, fans of both Metroid and Mega Man's patented gameplay will definitely not want to pass this masterpiece of a title up. Don't believe me? Spirited spelunker Ben Fruzzetti recently wrote a glowing review for the title, concluding it to be a tour de force of expert design and difficulty, not to mention one of his favorite games of all time.
SWITCH DOWNLOAD SOFTWARE
Mighty Gunvolt Burst (Inti Creates, $9.99) – Get ready to revisit the golden age of 2D action platforming, complete with endearing pixel style graphics, catchy chiptune soundtracks and more Mega Man references than you can shake a Mega Buster at. More than just a sequel to 2014's bite-sized 2D action game Mighty Gunvolt, Burst is a brand new full-sized game featuring a more expansive world, deep customization options and characters from multiple game universes (most notably Gunvolt and Beck). Basically, it's everything you wish Mighty No. 9 was at just the right bargain bin price to avoid disappointment should it fail to meet your lofty expectations.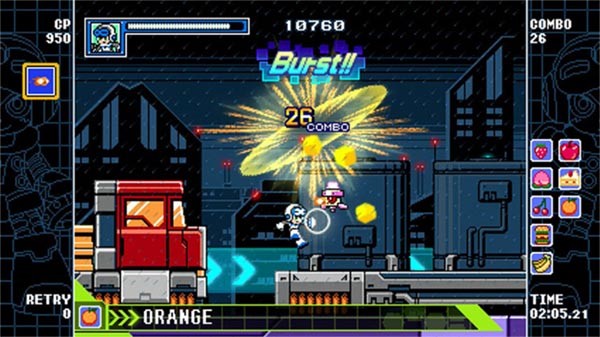 Oceanhorn – Monster of Uncharted Seas (FDG Entertainment, $14.99) – Oceanhorn is essentially a bite-sized interpretation of Zelda's classic formula, originally released for mobile devices and later ported to consoles. Fortunately, its charming art style, pleasant story and implementation of original ideas keep it from feeling too much like a knockoff. Throughout your seafaring adventure are many intriguing islands, filled with all manner of dubious dangers, puzzles and secrets to explore. Oh yeah, did I forget to mention the soundtrack was composed by Nobuo Uematsu and Kenji Ito of Final Fantasy and Seiken Densetsu fame? It's certainly one of the better Zelda clones and mobile to console ports out there, so give it a shot while you wait for the real deal when Nintendo inevitably launches its Classic Game Selection service sometime next year.
Arcade Archives – Fatal Fury 2 (Hamster Corporation, $7.99) – The weekly Neo Geo arcade classics continue to roll in this week with Fatal Fury's critically lauded sequel. Released by SNK way back in 1992, players once again duke it out in classic 2D fighter fashion as either Terry, Andy, Joe or five completely new fighters. Featuring improved graphics and gameplay over the original, the two-plane battle system from the original makes its return alongside new Desperation Moves: powerful specials that cause massive damage for use when the player's life gauge dips under 25%. Even the controls were modified to make full use of the Neo Geo's four button configuration, complete with both light and strong attacks for kicks and punches. While it's often not considered as strong as Street Fighter II, dramatic improvements over its origins make this one title fighting fans won't want to miss.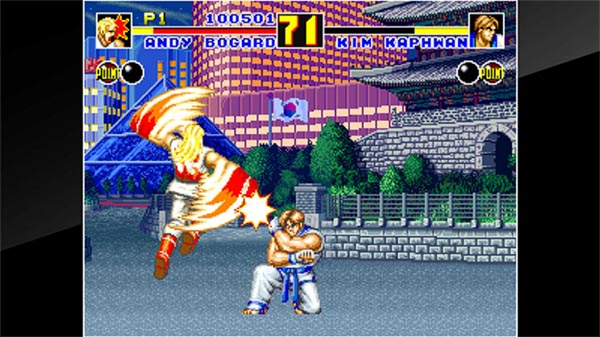 Arcade Archives – Sengoku (Hamster Corporation, $7.99) – Not enough fighting games in this week's update to satiate your dropkicking needs? Beat 'em up arcade game Sengoku is here to fix that. Perhaps too common in early '90s narratives, a centuries old tyrannical menace returns to unleash havoc upon the world and it's up to the tag team ninja and cowboy, Dan and Bill, to vanquish the wicked warlord once and for all. Unique amongst other brawlers of the time is the ability to transform into more powerful forms, like armor-clad wolves and samurai warriors, with completely different attacks and enhanced powers. Unfortunately, the game didn't receive particularly rave reviews, with Final Fight, Double Dragon or its two sequels proving far superior options. Unless you have a strong nostalgic bond with the game, your eight bucks might be better spent elsewhere.
NEW 3DS RETAIL
Ever Oasis (Nintendo, $39.99 | available 6/23) – Prepare to explore a desolate desert and solve puzzling dungeons tomorrow with the hotly anticipated release of Ever Oasis! Described as a new action-adventure RPG grown from the ground up by Koichi Ishii — creator of the Mana series — you'll gather resources and fight devious monsters to restore a prosperous oasis alongside the water spirit, Esna, in truly fantastical fashion. Do yourself a favor and give your Switch a break later tonight by showing your 3DS some love. I know I will.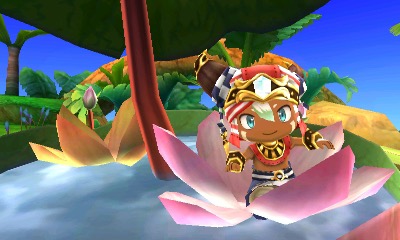 RPG Maker Fes (NIS America, $39.99 | available 6/27) – As the name heavily implies, RPG Maker Fes makes it easy to bring your role playing fantasies to life without a lick of programming knowledge. Using simple, yet powerful tools, creators can craft stories, characters, combat and more to become the next big indie sensation. Unfortunately, its toolset isn't nearly as robust as its PC counterparts, featuring roughly half the features of RPG Maker MV, limited art/sound options and no scripting capabilities. Despite these negative aspects, our resident role-playing game guru Ben Fruzzetti still found it perfect for making very basic RPGs and non-combative story driven games, especially for anyone dipping their toes into game development.
Runbow Pocket (13AM Games, $29.99, $14.99 digital) – The fast and frenetic party platformer Runbow received its long promised pocket edition earlier this week. The world changes color with each swipe of the background, so you'll have to stay on your toes as platforms and obstacles disappear. With hundreds of levels, dozens of costumes and more indie guest stars than you can shake a shovel at (wink), there's plenty of content to keep players cool during those hot summer nights. However, as much as I'd love to recommend it, this slightly downgraded New 3DS port loses one of its most endearing features: nine player multiplayer. Four players is still a decent compromise, though for a Wii U game that perfectly epitomized the Nintendo ideals of laughing and playing together on a couch full of family and friends, I personally find it a hard pill to swallow. It's also extremely overpriced for a physical copy, making the digital version far more lucrative. Given the above, I wouldn't be surprised if a Switch version was in our future, so maybe take a wait and see approach for now.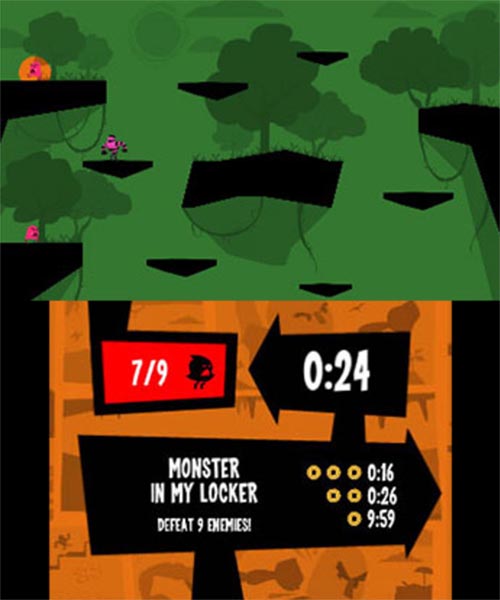 3DS DOWNLOAD SOFTWARE
RPG Maker Player (NIS America, Free) – Don't have the imaginative chops to dream up your own adventures, but want to see what the amazingly creative community is up to? Download RPG Maker Player for free from the eShop! It's a free, standalone title from the base game that lets you download and play endless RPG goodness on the go. Just remember, you won't be able to craft your own stories without plunking down funds for the full retail release.
River City: Knights of Justice (Natsume, $14.99) – Despite the Kunio-kun series' extensive history in Japan spanning dozens of games, western audiences were only treated to a small handful, most notably back in the early days of the NES. Last year's River City: Tokyo Rumble seems to have changed that sentiment, as the next fantastical franchise edition found its way to the Nintendo eShop this week. Like its predecessors, Knights of Justice is a side-scrolling RPG brawler that follows the story of a hot-blooded high school student named Kunio and his many good friends, only this time they've been transported to a fantasy RPG setting, complete with swords, magic and fire breathing dragons. While typically a brawler with RPG lite elements, Knights flips the script with more tactical combat, Dragon Quest inspired overworlds and Zelda II-like townships.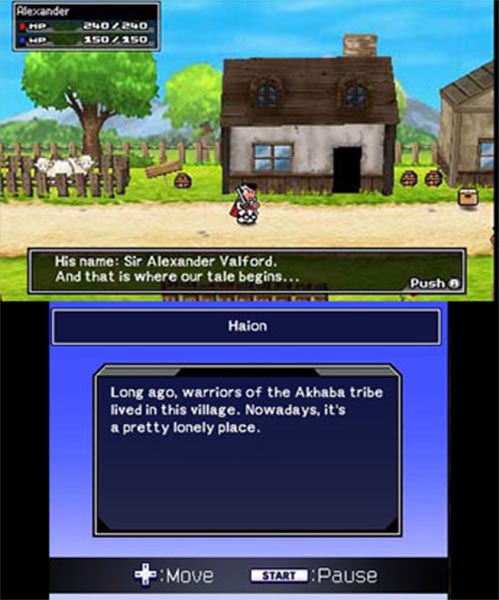 I Am An Air Traffic Controller AIRPORT HERO OSAKA-KIX (Sonic Powered Co., $19.99) – Mouthful of a title aside, Airport Hero Osaka-KIX is actually one of nearly a dozen games in the long-running series of Air Traffic Controller simulators for the 3DS (in Japan, at least). Built on an artificial island, players direct aircrafts for safe passage through one of the world's very few oceanside airports. Gameplay consists largely of touch screen prompts for controlling air traffic (surprise!), including everything from slowing down, taxiing and landing incoming planes. While I can't speak personally to the appeal of the genre, I imagine fans of Japanese Rail Sim will feel right at home.
3DS DEMO
Miitopia (Nintendo, Free) – Quirky RPG Miitopia received a delightfully lighthearted demo in the eShop during E3 last week. Fight evil alongside a merry band of warriors cast as your favorite Mii characters in this unique blend of Find Mii and Tomodachi Life gameplay. Best of all, save data from the demo carries over to the full release when it launches later in July, giving you a leg up on your journey to save the faces of your loved ones.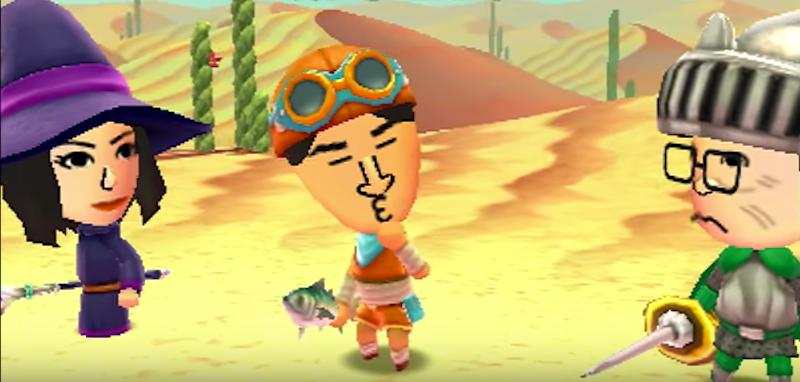 Ever Oasis (Nintendo, Free) – Not sold on picking up Ever Oasis tomorrow? There's a free demo up for grabs in the Nintendo eShop! Unfortunately, unlike the Miitopia demo, save data won't transfer over should you continue your quest in the full release, though it should give you a good idea whether this exciting new IP from the creators Zelda's N64 remasters is up your alley.
3DS ADD-ON CONTENT
Fire Emblem Echoes: Shadows of Valentia – Season Pass (Nintendo, $44.99) – Fire Emblem Echoes is set to receive an entire battalion of downloadable content in the coming month. For those who already plan on purchasing all five packs, Nintendo's making a Season Pass readily available right out of the (Outrealm) gate. While that price tag may sound steep, consider the fact you'll be saving more than 30% versus buying each piece of content individually. Not too shabby, if you ask me.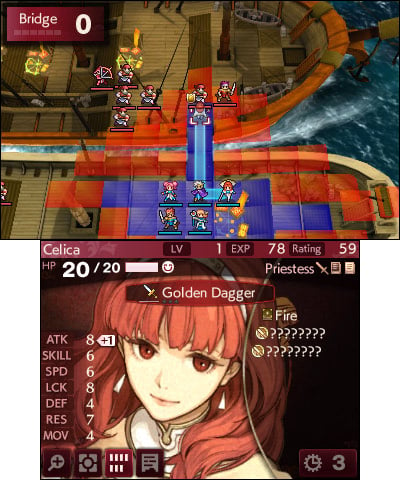 Fire Emblem Echoes: Shadows of Valentia – DLC Pack #5: Cipher Companions (Nintendo, $5.99) – This fifth and final bundle introduces four exclusive characters spread over two map packs from the Japanese "Fire Emblem Cipher" trading card game. Best of all, each one is fully voiced and usable in the main campaign.
WII U DOWNLOAD SOFTWARE
Daikon Set (Batafurai, Free) – Daikon set is marketed as a collection of three minigames influenced by first generation video game consoles and retro coin-operated arcade machines. The titles on tap are Chroma Star, Pink Mite and The Queen, though with nary a screenshot or video to be found, it's incredibly difficult to understand how these micro games play (despite their highly detailed story descriptions). My guess based on the information available is a smorgasbord of shooters, platformers and strategy titles. Fortunately, the game is completely free, so it shouldn't be too difficult to find out for anyone curious. Can't say I'm particularly motivated myself, though. After all, pulling my Wii U out from the closet sounds like way too much of a hassle.
Mutant Alien Moles of the Dead (EnjoyUp Games, $2.99) – Whack-A-Mole meets Night of the Living Dead in this reflex driven romp through mutant mole extermination. Trusty hammer in tow, you'll spend most your time defending a whimsical world from nightmarish subterranean creatures by frantically bopping them into oblivion. It's a clever concept you don't often see adapted for video games, though the bargain bin price pretty much assures there won't be a whole lot of depth to the experience. End stage bosses, some power-ups and a rock-paper-scissors battle mechanic surely help spice up battles, but there simply isn't enough detail regarding the number of stages to judge its campaign length for making an informed decision. While the oddly placed Game & Watch inspired platforming stage thrown in the mix (because reasons) may be enough to persuade hardcore retro fans to take the plunge, the rest of us might be better off nabbing one of the many heavy hitters on tap today.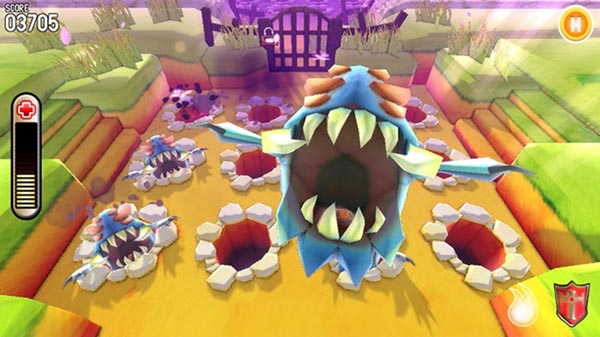 SPECIAL OFFERS AND DEALS
[3DS] 3D Sonic the Hedgehog ($2.99 | 50% off) until 6/29
[3DS] 3D Sonic the Hedgehog 2 ($2.99 | 50% off) until 6/29
[3DS] Sonic Lost World ($14.97 | 50% off) until 6/29
[3DS] Sonic Generations ($11.99 | 60% off) until 6/29
[3DS] Sonic Boom: Shattered Crystal ($19.99 | 50%) until 6/29
[3DS] Sonic Boom: Fire & Ice ($14.99 | 50% off) until 6/29
[3DS] Sonic & All-Stars Racing Transformed ($11.99 | 60% off) until 6/29
[3DS] Terraria ($9.99 | 50% off) until 6/29
[3DS] Go! Go! Kokopolo 3D ($4.49 | 25%) until 7/13
[3DS] The Legend of Dark Witch ($2.99 | 25% off) until 7/13
[3DS] Witch & Hero ($2.99 | 25% off) until 7/13
[3DS] Witch & Hero 2 ($2.99 | 25% off) until 7/13
[3DS] Frontier Days Founding Pioneers ($4.49 | 25% off) until 7/13
[Wii U] Sonic Boom: Rise of Lyric ($14.99 | 50% off) until 6/29
[Wii U] Sonic Lost World ($14.97 | 50% off) until 6/29
[Wii U] Sonic & All-Stars Racing Transformed ($11.98 | 60% off) until 6/29
[Wii U] Runbow ($5.09 | 66% off) until 7/5
[Wii U] Terraria ($23.99 | 20% off) until 6/29
[Wii U] Shadow Puppeteer ($7.49 | 50% off) until 7/6
[Wii U] Blue-Collar Astronaut ($5.00 | 50% off) until 8/3
Check Nintendo's website for the full list of deals available.

What games will you be downloading this week? Be sure to let us know in the comments!
Leave a Comment