Welcome to the Daily Wiretap! Each day the team here at Nintendo Wire works tirelessly to bring you the best, most relevant late-breaking Nintendo news this side of the Mushroom Kingdom. To help make ingesting all these meaty stories easier than Kirby hopped up on Miracle Fruit, we've compiled a handy list of noteworthy announcements and general industry happenings regarding the Big N in the last 24 hours. Without further ado, here's a few things we've picked up over the wire for today:
MARIO SPORTS SUPERSTARS SWINGS FOR THE FENCES
Ricky Berg — Kirby's cousin and professional Dream Course athlete — tackled the whimsical world of Mario Sportsball this week. Find out if it's a hole-in-one or deserves a few penalty kicks.
Read more: Review: Mario Sports Superstars
FAST RMX SCRATCHES THAT NEED FOR SPEED ITCH
Jaxson Tapp — famed ghost buster and longtime racing fan — gets behind the wheel of Fast RMX's subsonic spacecrafts. Find out if this F-Zero inspired racer speeds through our hearts or crashes headfirst into the rails of mediocrity.
Read more: Review: Fast RMX
THE TRIUMPHS AND CONCEITS OF BREATH OF THE WILD'S OPEN WORLD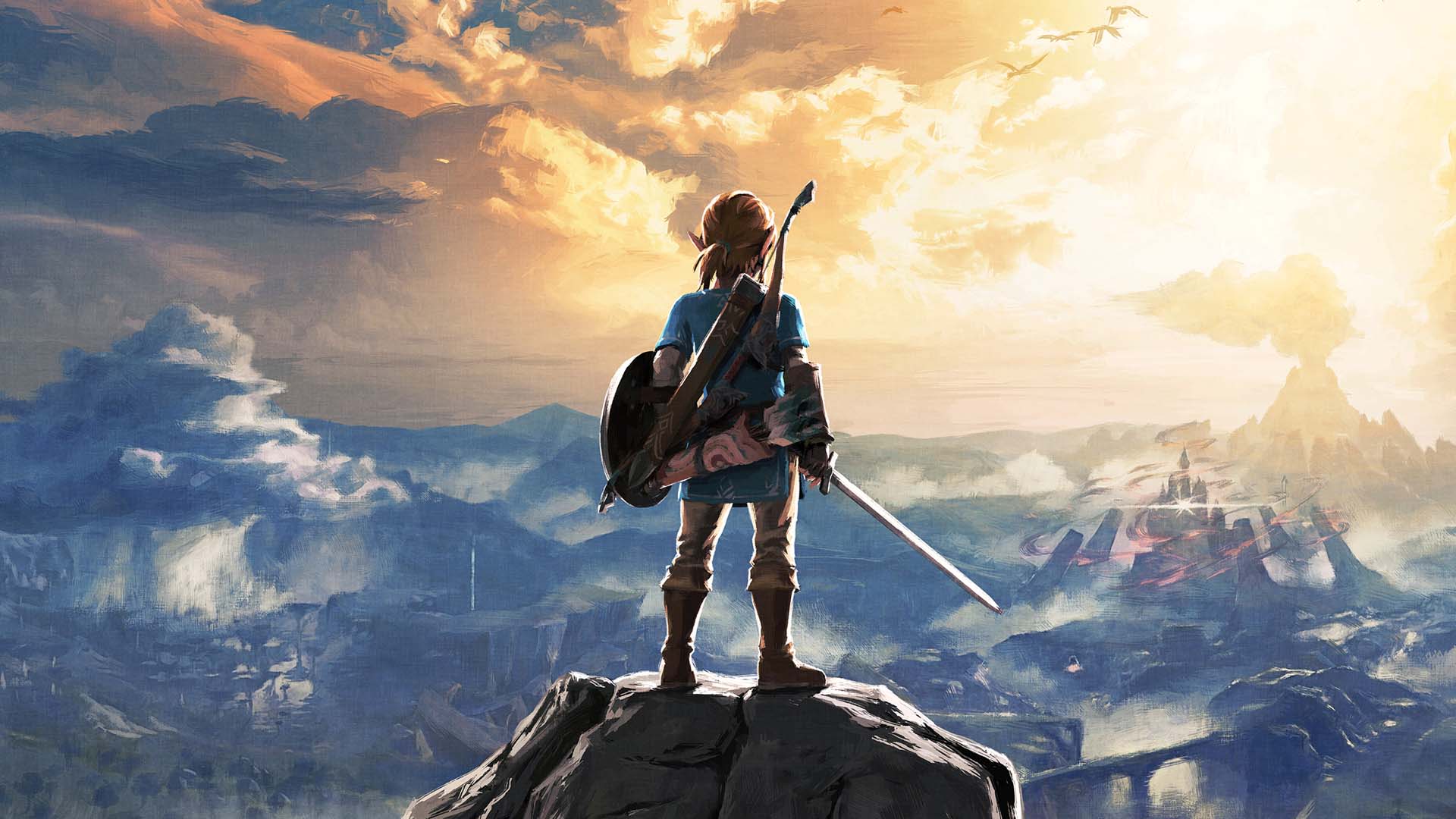 Brittin Shauers — Nintendo Wire's introspective wise man — takes an analytical eye towards Breath of the Wild's unanimous praise and bold new take on series' tried-and-true conventions.
Read more: Opinion: The triumphs and conceits of Breath of the Wild's open world
DSI SHOP CLOSES ITS DOORS AFTER EIGHT YEARS OF SERVICE
Today's the absolute last day to redeem any leftover Points sitting in your DSi Shop accounts. Check out some of our favorite DSiWare games and help give Nintendo's pioneering digital platform the proper sendoff it deserves.
Read more: Reminder: DSi Shop closing today
NINTENDO POKES FUN AT FIRE EMBLEM FOR APRIL FOOLS' DAY
Seeing as Japan lives in the future (time zones sure are tricky), April Fools' struck a bit earlier than usual for western Nintendo fans. In a surprise announcement requiring more salt than the ocean can provide, look forward to playing Fire Emblem Innovation Turmoil – Battle of Revolution on both Switch and 3DS this April.
Read more: Nintendo April Fools' joke announces "Fire Emblem Innovation Turmoil – Battle of Revolution"
ULTRA LIMITED GOLD AND SILVER MONSTER HUNTER STORIES AMIIBO ROCK JAPAN
Your unwavering commitment to collect every single amiibo may have just become a pipedream, as a duo of competition exclusive Monster Hunter Stories variants find their way to a select lucky few in Japan. I can only imagine what they'll sell for on eBay…
Read more: Gold and silver Monster Hunter Stories amiibo announced as competition prizes in Japan
SUPER BOMBERMAN R GETTING FREE DLC
Konami teased a set of free DLC imploding onto Super Bomberman R sometime in the future. While no specifics were provided on what the extra content would entail, my money's on additional battle arenas and character skins.
Read more: Free DLC on its way to Super Bomberman R
NEW POKÉMON 20TH MOVIE MERCHANDISE SWARMS JAPAN POKÉMON CENTERS
Japan's bringing out all the stops for the anime's 20th anniversary. In addition to the 20th Pokémon movie hitting Japanese theaters this summer, a horde of new merchandise featuring Pikachu in Ash's iconic cap have emerged to keep the hype train chugging along.
Read more: New Pokémon 20th movie merchandise announced
RE-ROLLING FOR BETTER ABILITIES RETURNS IN SPLATOON 2
I hope you were a fan of the original Splatoon's handling of randomized secondary abilities, because the sequel looks to be keeping much of that system intact. Re-rolling for a different set of gear abilities returns, performed by newcomer Spiky the sea urchin.
Read more: Re-rolling abilities returns for Splatoon 2, new character introduced
BREATH OF THE WILD FIXES A FEW FRAME RATE ISSUES
A new update for both Switch and Wii U versions of Breath of the Wild fixed a fair amount of frame rate issues plaguing certain parts of the game.
Read more: The Legend of Zelda: Breath of the Wild version 1.1.1 goes live
MIITOMO, THAT GAME YOU KEEP PLAYING FOR PLATINUM POINTS, LAUNCHES A ONE-YEAR ANNIVERSARY EVENT
To celebrate one full year since Miitomo's launch, a special anniversary event is taking place starting right now! Throughout the month of April, players can nab themselves daily rewards, special login bonuses, Miitomo Drop items and more. Side note: don't forget to spend any soon-to-expire Platinum Points on various My Nintendo rewards tonight!
Read more: Miitomo celebrates with one-year anniversary event

That's all for today! For all your future Nintendo news, stay plugged in to Nintendo Wire.
Leave a Comment