Welcome to the Daily Wiretap! Each day the team here at Nintendo Wire works tirelessly to bring you the best, most relevant late-breaking Nintendo news this side of the Mushroom Kingdom. To help make ingesting all these meaty stories easier than Kirby hopped up on Miracle Fruit, we've compiled a handy list of noteworthy announcements and general industry happenings regarding the Big N in the last 24 hours. Without further ado, here's a few things we've picked up over the wire for today:
NINTENDO WIRE'S GUIDE TO PAYING YOUR MORTGAGE IN BREATH OF THE WILD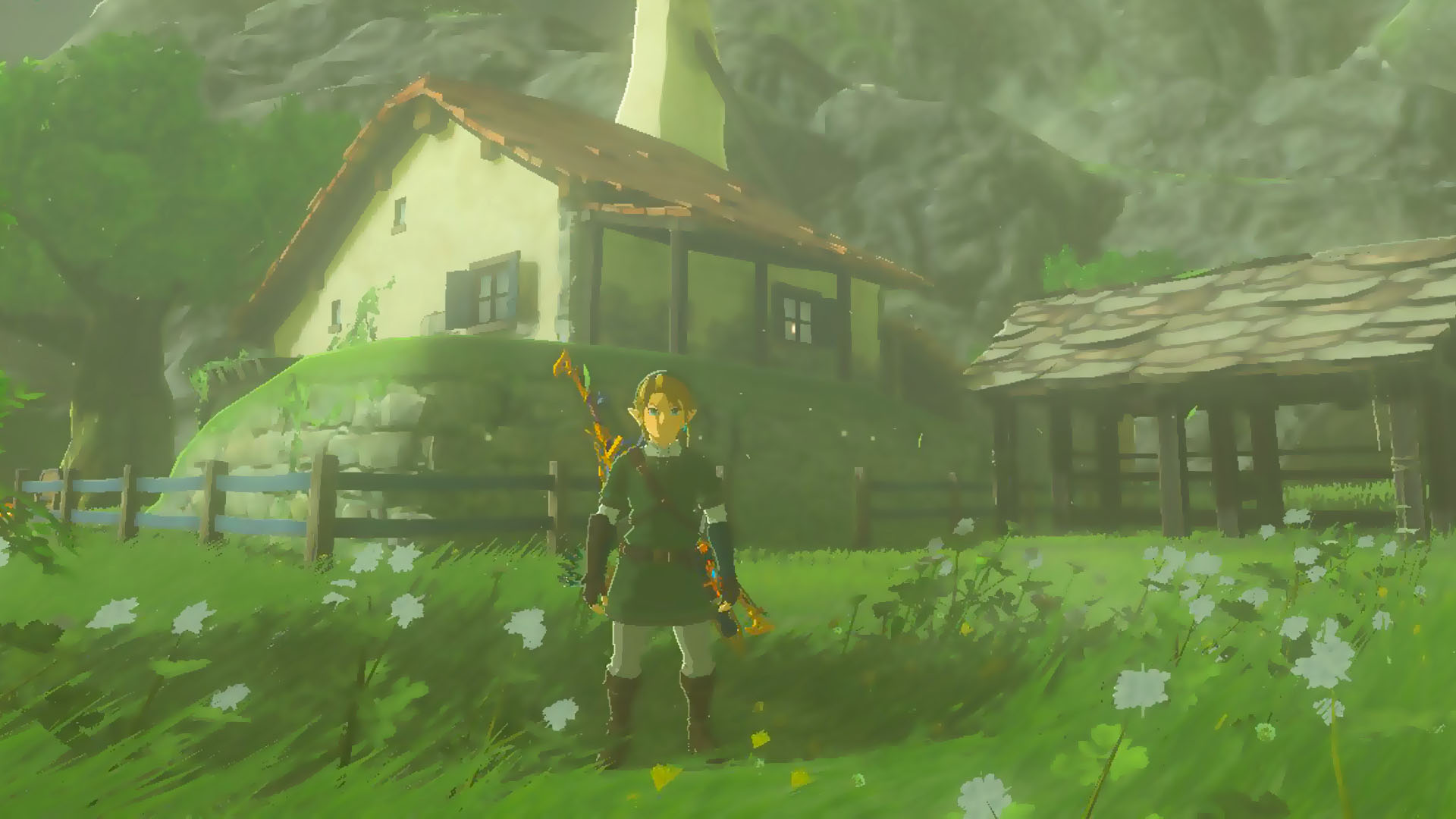 Now that you've saved the world from Calamity Ganon's blight (you did finally beat the game, right?), maybe it's time you settled down in that quiet hidey hole in the countryside you've had pinned to your dream board for the last century. Nintendo Wire's realty reps put together this handy guide to help make your dreams of Hylian home ownership a reality.
Read more: Guide: Completing the Hylian Homeowner side quest in Breath of the Wild
LEGO CITY UNDERCOVER, METAL SLUG AND MORE STAKE OUT THE NINTENDO ESHOP
Another thrilling edition of our series of Nintendo eShop updates hit the wire this morning. Written by yours truly, check out all the fantastic offerings (and a few crummy ones) releasing today for Nintendo's many systems.
Read more: eShop Update: Week of 3/30/17 (North America)
SNAKE PASS UPDATE RESOLVES HD RUMBLE ISSUES
Snake Pass' annoyingly powerful Joy-Con rumbles have been quietly nerfed thanks to a newly released patch. Slither on silently, my friends. Slither on silently.
Read more: Snake Pass update now available, HD Rumble issue resolved
GALAVANT AS SHOVEL KNIGHT IN GLORIOUS 1080P
In addition to some bug fixes and unspecified text tweaks, Shovel Knight on Switch received an important update that lets the blue borrower's adventure be played in 1080p while docked.
Read more: Shovel Knight update on Switch adds 1080p resolution while docked
COME STARE AT SOME COOL SHIN MEGAMI TENSEI: DEEP STRANGE JOURNEY SCREENSHOTS
Famitsu officially released the first screenshots for the upcoming 3DS port of Shin Megami Tensei: Strange Journey. While many of the sprites look the same, Atlus is at least making full use of the extra screen space afforded by 3DS systems.
Read more: Shin Megami Tensei: Deep Strange Journey screenshots emerge
RADIANT HISTORIA: PERFECT CHRONOLOGY CONTINUES TO FLOOD MY HEART
News on Radiant Historia's 3DS port can't stop, won't stop! A press release covering many of the changes coming to the 2010 DS RPG made the rounds today, highlighting a brand new opening video, the return of acclaimed composer Yoko Shimomura, refined illustrations for the main cast and plenty more.
Read more: Atlus shares many details regarding Radiant Historia: Perfect Chronology
FIRE EMBLEM HEROES' 'SKIMPY' FESTIVAL EVENT NOW LIVE
In case you missed it, Fire Emblem Heroes is celebrating the season with its Spring Festival event, complete with bunny outfitted mercs and Easter themed surprises.
Read more: Fire Emblem Heroes Spring Festival event is now live
MATT'S WALLET APPEARS. TEAM COSTUME PIKACHU PLUSHIES USE GIGA DRAIN. IT'S SUPER EFFECTIVE!
Who needs a 401k anyway, amirite? Trade those useless scraps of paper for cute and cuddly Pikachus dressed as your favorite regional adversaries! Trust me, it's totally worth it.
Read more: Team Costume Pikachu plushies hit the US Pokémon Center
WIN A TRIP TO E3 2017 BY BEING THE BEST AT SPLATOON
Get those trigger fingers ready, because eSports organizer Battlefy will be hosting a Splatoon US Inkling Open towards the end of April, where the winning team will receive a trip to Los Angeles for E3.
Read more: Battlefy hosting a Splatoon Wii U tournament where the grand prize is a trip to E3 2017
THE ACE ATTORNEY ANIME IS NOW AVAILABLE TO PURCHASE ON STEAM
Crunchyroll surprised Steam users today with the release of last year's Ace Attorney anime adaptation in the West. For a limited time, you can get all 24 episodes at a 66% discount. No objections here!
Read more: The Ace Attorney anime is now available to purchase on Steam
BADGE ARCADE NEWS: WEEK OF 3/30/17
Finally today, the Badge Arcade received a shipment of long overdue Breath of the Wild badges for series fans to fawn over. That wascally wabbit also snuck in a catcher full of pixel Switch consoles and accessories, making this even more of a difficult week for recovering Badge Arcade addicts. (Will somebody please be my sponsor?)
Read more: Badge Arcade News: Week of 3/30/17

That's all for today! For all your future Nintendo news, stay plugged in to Nintendo Wire.
Leave a Comment