Welcome to the Daily Wiretap! Each day the team here at Nintendo Wire works tirelessly to bring you the best, most relevant late-breaking Nintendo news this side of the Mushroom Kingdom. To help make ingesting all these meaty stories easier than Kirby hopped up on Miracle Fruit, we've compiled a handy list of noteworthy announcements and general industry happenings regarding the Big N in the last 24 hours. Without further ado, here's a few things we've picked up over the wire for today:
BREATH OF THE WILD'S RETRO REFERENCED MAP IS INSANE
From the well known to the obscure, Breath of the Wild's massive world is lovingly littered with tiny nods and references to the franchise's legendary past. Since the team here at Nintendo Wire can't help but gush over them, intrepid cartographer Tom Brown felt inspired enough to chart out a bunch of highlights for your viewing pleasure.
Read more: Picking out Breath of the Wild's map references (Part 1)
PROFESSOR E. GADD POSSESSES SOCCER SUPERSTAR MANUEL NEUER
Another edition of Logan Plant's passionate mini mashup series hits the wire today, this time comparing Mario and co. with the best soccer players the globe. All I know is Shy Guy's practically a shoo-in for referee. Red cards (flags) for everyone!
Read more: Mushroom Mashup: Mario Sports plays doubles with professional tennis players
HOW RADIANT HISTORIA'S 3DS DEBUT COMPARES TO THE DS ORIGINAL
Courtesy of Famitsu, we now have a slew of screenshots to fawn over for Radiant Historia's historic 3DS remake. Ben Fruzzetti — RPG junkie and occasional time traveler — takes a comparative look into the many changes being made to the dual screened classic, from smoother interface design to beautifully stylized character portraits.
Read more: First Radiant Historia: Perfect Chronology screenshots revealed
NEO TURF MASTERS SLICES ONTO THE NINTENDO SWITCH
Good news for gopher exterminators and arcade fans slowly turning their Switch into a portable Neo Geo: Neo Turf Masters swings onto the Nintendo Switch tomorrow! While currently confirmed for Europe, a North American release is sure to follow soon after, possibly even on the same day given recent track records.
Read more: Neo Turf Masters heading to Nintendo Switch in Europe this week
NINTENDO FIXES JOY-CON DESYNCHRONIZATION ISSUES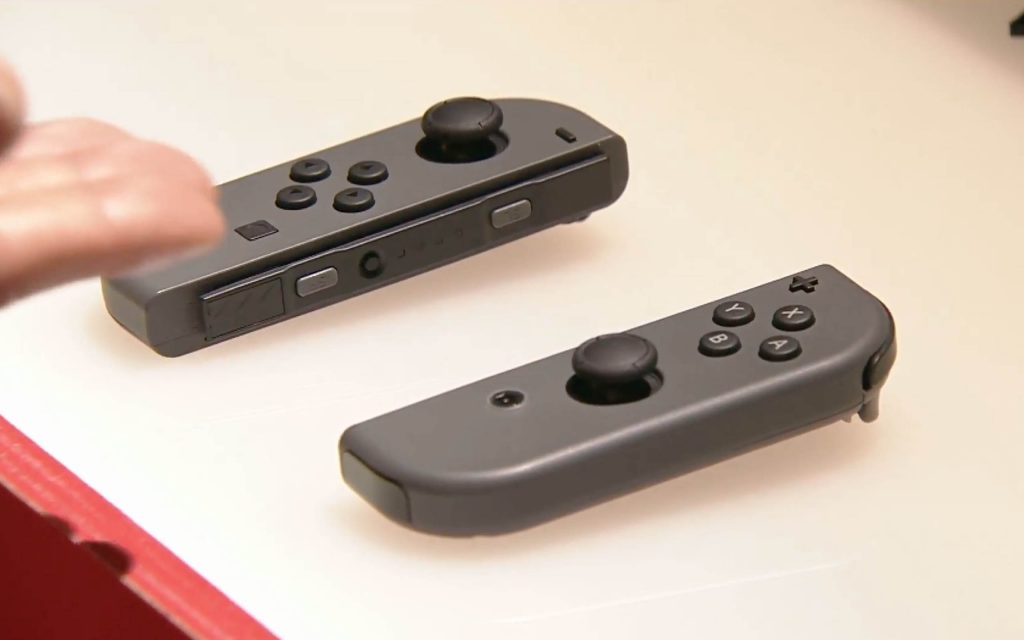 Link haphazardly running off cliffsides is about to be a thing of the past, as Nintendo seems to have finally found a viable fix for those pesky Joy-Con connectivity issues. Apparently, all the pint-sized pad needed was a tiny piece of conductive foam to shield electronics from RF interference.
According to Nintendo, the issue itself stems from a "manufacturing variation" and should only have affected a small proportion of total left Joy-Cons shipped. Should you be one of the unlucky few, there's already a plan in place to repair the defective controller free of charge.
Read more: Nintendo fixing Joy-Con connectivity issues with conductive foam
Read more: Nintendo reveals cause of Joy-Con connectivity issue and announce fix
WATER TRAINERS WILL WANT TO BOOT UP POKÉMON GO THIS WEEK
Finally, the ever elusive Lapras is within my grasp as a new limited time celebration event strikes Pokémon GO this week! Starting today, expect a tsunami of Water-types to flood your hometown, with a greater chance of Johto 'mons spawning in places aquatic pocket pals typically appear. What are you waiting for? Those Magikarps aren't going to farm themselves!
Read more: Water Festival event comes to Pokémon GO starting today
SHINY MAGIKARP CAUGHT IN POKÉMON GO (AKA THERE GOES MY WEEKEND PLANS)
A shiny Magikarp was discovered in Pokémon GO today. It's currently unclear if any other variants exist in the game, not to mention whether they share a similar 1 in 8,192 chance of spawning. I'm just glad there's finally a reason to justify hoarding all my Magikarp candies since launch.
Read more: Shiny Pokémon have been discovered in Pokémon GO
WATCH A GUARDIAN AND STONE TALUS CLOBBER EACH OTHER TO DEATH
Breath of the Wild's many mini-bosses giving you trouble? Make them fight each other instead! Twitter user and Dorkly editor Tristan Cooper lured both a Guardian and Stone Talus to the same battlefield with some surprising results. Seriously, is there anything the developers haven't thought of?
Read more: A Guardian and Stone Talus battle it out in a clash of the titans!

That's all for today! For all your future Nintendo news, stay plugged in to Nintendo Wire.
Leave a Comment