Welcome to the Daily Wiretap! Each day the team here at Nintendo Wire works tirelessly to bring you the best, most relevant late-breaking Nintendo news this side of the Mushroom Kingdom. To help make ingesting all these meaty stories easier than Kirby hopped up on Miracle Fruit, we've compiled a handy list of noteworthy announcements and general industry happenings regarding the Big N in the last 24 hours. Without further ado, here's a few things we've picked up over the wire for today:
NINTENDO WIRE'S GUIDE TO SHEIKAH SHRINE DISCOVERY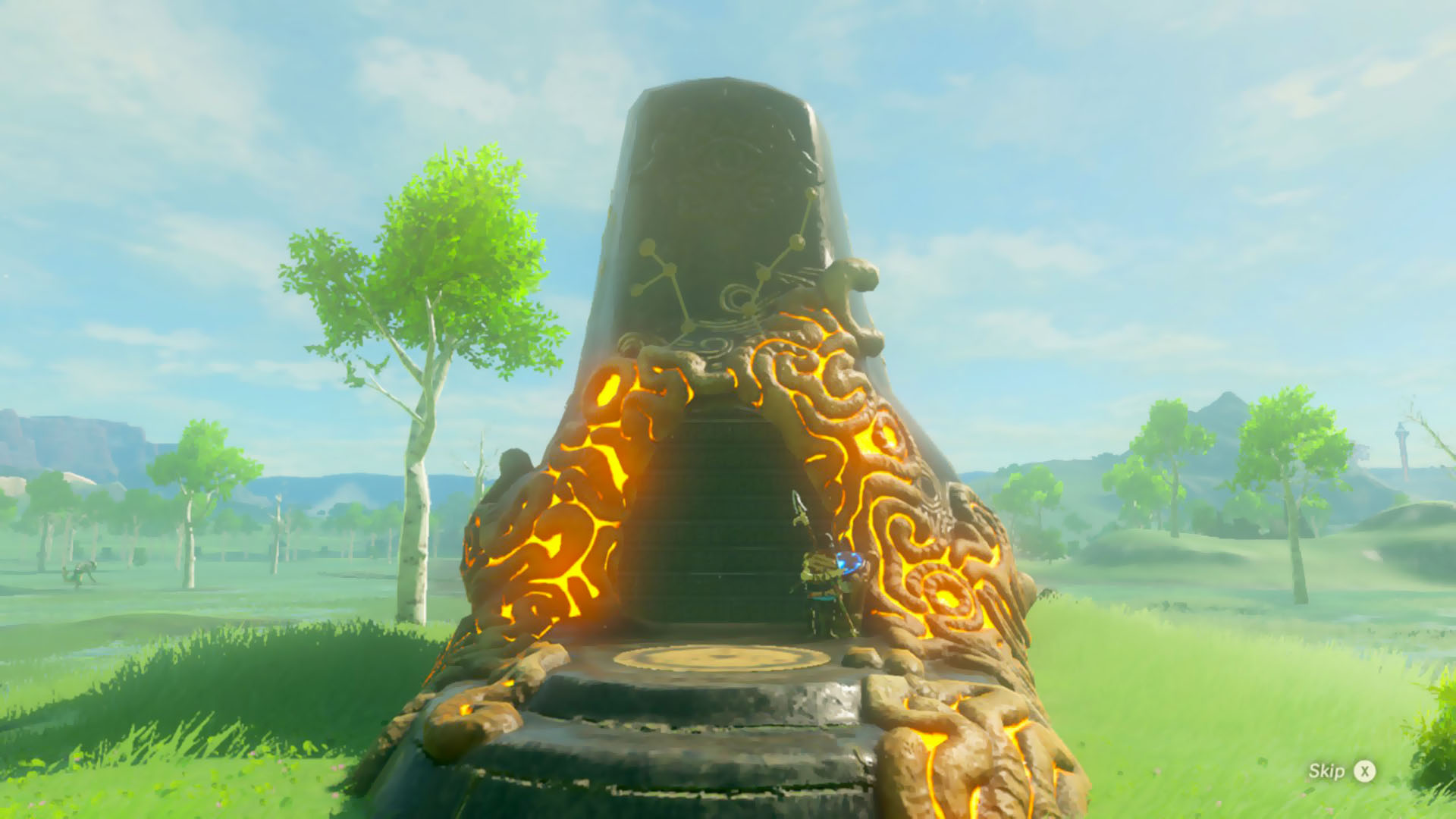 Having a hard time finding every shrine tucked away in the vast expanse of Hyrule? We here at Nintendo Wire pieced together a high resolution map to help you discover those final few you may have missed.
Read more: Guide: Where to find all of the Sheikah Shrines in Breath of the Wild
THE BLUE BLUR LIVES STRONG IN 2017
Sega and Sonic Team dropped some bombshell announcements for fans of the Blue Blur during tonight's SXSW panel. First up, Sonic Mania's unfortunately been met with a slight delay to Summer 2017, but a new video showcasing the classic return of fan-favorite Zone, Flying Battery, should help soften the blow. The biggest news, however, came via Project Sonic 2017's official rebranding as Sonic Forces.
Read more: Everything we learned about Sonic Forces at the SXSW panel
Read more: Sonic Mania pushed back to Summer 2017, new classic zone revealed
Read more: Sonic Forces due for release Holiday 2017
ISAAC, LITTLE INFERNO AND MORE LAUNCH TEARS OF JOY AT THE NINTENDO ESHOP
The Switch library grows stronger with every passing week! Highlights of today's eShop update include The Binding of Isaac and Tomorrow Corporation's Switch debut after some minor delays.
Read more: eShop Update: Week of 3/16/17 (North America)
SUPER BOMBERMAN R CONTROLLER INPUT AND LAG ISSUES FIXED
Konami finally released a performance patch for the bodacious bomber's explosive return to home consoles. Gone are the days of finicky control input lag getting in the way of you successfully kicking bombs in the face of your foes.
Read more: Super Bomberman R performance update is here
FAMITSU TRANSLATION PROVIDES MORE FIRE EMBLEM ECHOES DETAILS
News for Fire Emblem's latest 3D outing continues to echo throughout the internet today, with further clarifications surfacing for yesterday's reveal of various gameplay mechanics and characters. There's also a slew of new story details to digest, as well as details on some of Gaiden's returning character classes.
Read more: Fire Emblem Echoes Famitsu scans reveal plot updates, clarification of mechanics
EUROPE GETS PHYSICAL WITH THE BINDING OF ISAAC: AFTERBIRTH+
Nicalis founder Tyrone Rodriguez tweeted this morning that Edmund McMillen's endearingly depraved dungeon crawler will be getting a physical release for the Switch in Europe. A solid release date is still pending, not to mention confirmation of the awesome bonus swag included with all North American launch copies of the game making the transition.
Read more: Physical version of Binding of Isaac: Afterbirth+ heading to Europe
NINTENDO SWITCH RALLY MINISERIES KICKS OFF
Fans of Game Grumps and Smosh Games might want to tune into the first episode of Nintendo's new Switch focused miniseries — a competition showcasing the Big N's newly released console. If nothing more, the video only further proves just how much fun watching others experience 1-2-Switch is than actually playing the game yourself.
Watch here: Nintendo's Switch Rally miniseries kicks off with Episode 1
SWITCH LOAD TIMES TESTED ACROSS VARYING STORAGE OPTIONS
Eurogamer's Digital Foundry set out to investigate load times between Switch cartridges, internal memory and Micro SD cards. Using Breath of the Wild as its guinea pig, it was surprisingly discovered that physical cart loads were the slowest, with SD cards having a slight advantage.
Read more: Switch loading times tested across cartridges, internal storage and SD cards
TANK TROOPERS REPORT FOR DUTY IN THE NINTENDO BADGE ARCADE
For those of you who still obsess just as much as I do over plastering your 3DS home screens with endless Nintendo badges, fall in line: Tank Troopers has invaded the Badge Arcade! They're only stationed here in North America for the next week, so nab what you can before they're all called back to HQ.
Read more: Badge Arcade News: Week of 3/16/17

That's all for today! For all your future Nintendo news, stay plugged in to Nintendo Wire.
Leave a Comment