Welcome to the daily Wiretap! Each day the team here at Nintendo Wire works tirelessly to bring you the best, most relevant late-breaking Nintendo news this side of the Mushroom Kingdom. To help make ingesting all these meaty stories easier than Kirby hopped up on Miracle Fruit, we've compiled a handy list of noteworthy announcements and general industry happenings regarding the big N in the last 24 hours. Without further adieu, here's a few things we've picked up over the wire for today:
KOJI IGARASHI'S CASTLEVANIA'S SPIRITUAL SUCCESSOR WHIPPING ONTO SWITCH
Metroidvania fans no doubt crushed by Bloodstained: Ritual of the Night's Wii U cancellation last October got some fantastic news. Apparently, a Nintendo News notice sent to European Switch owners featured the game's logo alongside other notable indie titles confirmed to be making the switch.
Read more: Bloodstained: Ritual of the Night is heading to Switch
NEW DETAILS ON DRAGON QUEST XI TRICKLE IN
Various screenshots for Dragon Quest XI surfaced online, courtesy of Japan's Jump Magazine. Focusing on early parts of the game, we now have a better understanding of the general story, as well as the various differences between the PS4 and 3DS versions (and presumably Switch).
Read more: Dragon Quest XI gets a story synopsis and some new screenshots
HOW TO PROPERLY ATTACH THE JOY-CON STRAP
Having trouble attaching the Joy-Con straps? Check out Nintendo's handy tutorial video showcasing proper Joy-Con etiquette. I'll admit, the straps themselves can initially prove tricky, especially when detaching if you don't know how to unlock them.
Read more: Nintendo shares a video on how to remove a backwards Joy-Con strap
PREPARE TO PUT BOMBERMAN ON ICE FOR A COUPLE HOURS TONIGHT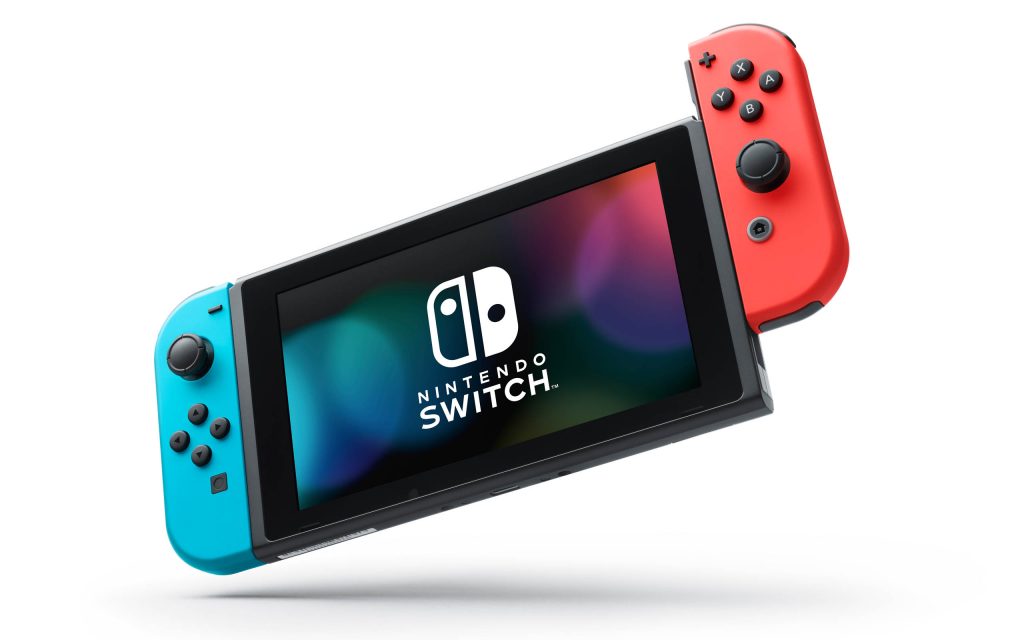 Friendly reminder: Switch's first online maintenance is scheduled for tonight, so prepare for roughly two hours of strictly solo play. Unless, of course, you have tons of local friends at your disposal. In that case, go play Snipperclips this instant.
Read more: Switch's first online maintenance scheduled for tonight
YOOKA-LAYLEE CELEBRATES ALLITERATION WITH A NEW WORLD TRAILER
In case you missed it, dynamic duo Yooka-Laylee will be switching consoles later this year. To keep the hype train chugging along, a new trailer dropped today featuring the serenely frosty ice world, Glitterglaze Glacier. Gotta love that clever wordplay.
Read more: Recent Yooka-Laylee trailer gives a look at Glitterglaze Glacier
UNBOXING ALL THE NEW BREATH OF THE WILD AMIIBO
Curious how all the new Breath of the Wild amiibo compare in quality? Wish to live vicariously through the frivolous spending of the Nintendo Wire team? Check out our unboxing video for our initial impressions!
Read more: Breath of the Wild Amiibo Unboxing | Hands-On
BREATH OF THE WILD AMIIBO FUNCTIONALITY DETAILED
Join us as we scan all 15 Zelda amiibo in Breath of the Wild to see what amazing treasures you can uncover. Who knows, you might be surprised by some of the outcomes!
Read more: Scanning every Zelda amiibo in Breath of the Wild
JOY-CONS CAN CONNECT TO MANY OTHER DEVICES BESIDES THE SWITCH
In love with the versatility and freedom provided by Nintendo's new Joy-Con controller? With a little tinkering, you can spread the joy on PCs, Macs and even Android devices! Isn't Bluetooth support magical?
Read more: Discovery: Joy-Cons can sync to PCs, Macs and Android devices via Bluetooth
ANOTHER GOODBYE! BOXBOY! LOCALIZATION RUMOR
It would seem GoodBye! BoxBoy! localization effort rumors are afloat this week. Another Nintendo UK posting for the Japanese exclusive puzzler has come and gone, detailing the game's narrative, gameplay features and new official title: Bye-Bye BoxBoy!
Read more: Nintendo UK announces a Bye-Bye BoxBoy! demo and details the game's features
WARGROOVE'S DEV BLOG LAUNCHES
Chucklefish officially launched a new development blog today for its upcoming Advance Wars / Fire Emblem inspired strategy game. Keep checking in throughout the year for behind the scenes updates on how the game's coming along. Today's post focuses on Commanders: in-game avatars with special abilities who fight alongside your army.
Read more: Wargroove gets a new dev blog spotlighting one of its Commanders
SHANTAE GOES HARD CORE FOR RETRO FANS
For anyone who found Shantae's latest adventure lacking in challenge, be careful what you wish for. An aptly titled Hard Core Mode released today, featuring remixed stages, harder enemies, quicker pacing and a whole lot more.
Read more: Shantae: Half-Genie Hero gets new Hard Core Mode today

That's all for today! For all your future Nintendo news, stay plugged in to Nintendo Wire.
Leave a Comment