We're continuing to list off the things we'd like to see come to fruition during the celebration for the 35th anniversary of Zelda! Below you'll find the second half of our list showcasing dream projects we'd love to see turn to realities during the event, which officially kicks off next week on February 21st. And if you haven't already, you can check out the first part of our hopes and predictions list!
Zelda Game & Watch
The very first thing we saw in the Super Mario Bros. 35th Anniversary Direct was the announcement of Game & Watch: Super Mario Bros., a "new" system based on the classic Nintendo portable systems of the '80s. Offering the original Super Mario Bros. and its Japanese sequel The Lost Levels in a sleek, nostalgic package, the system seemed to be a big hit, immediately selling out all stock on the Japanese My Nintendo store and the UK My Nintendo store just one day after its announcement.

Fi's Probability Rating: 65%
While Link never had quite as many appearances on Game & Watch systems as Mario, there was a dedicated Zelda Game & Watch game released in 1989. It may be a little on the obscure side these days when compared to the many Zelda installments that have released since, but nonetheless the franchise still has roots in the original Game & Watch lineup.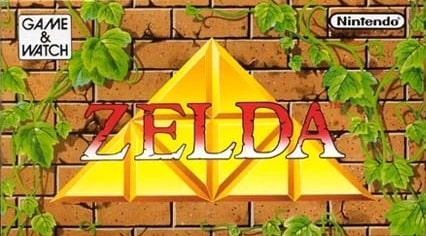 Needless to say, fans would eat up all units of another backlit Game & Watch shell if it contained the original The Legend of Zelda NES title — as the Mario system proved, it'd be an easy way for Nintendo to capitalize on nostalgia. Plus, wouldn't it be neat if Nintendo turned this big Game & Watch revival into an ongoing series, just like it was back in the day?
New Zelda clothing line
Last year alone, Nintendo partnered with many popular brands in order to produce various new Mario-themed clothing lines, including Uniqlo, Levi's, BlackMilk, Champion, and Puma. There was also the Super Mario Bros. 35th Anniversary 10-piece tee collection announced during the anniversary Direct.
You can probably tell where we're going with this.

Fi's Probability Rating: 75%
This is once again another case of, "If it happened for Mario, why not Zelda too?" After all, it's been a while since we've seen a dedicated Zelda clothing line, with Zavvi's "Secrets and Legends" collection being the only one in recent memory.
Age of Calamity DLC
Hyrule Warriors: Age of Calamity only recently closed out 2020 as Nintendo's latest big release, with many still enjoying the hack-and-slash spinoff. The Musou genre is known for being very content-heavy in its games, and the original Hyrule Warriors was a shining example of this.

Fi's Probability Rating: 80%
With Age of Calamity being a canonical entry within Zelda lore, it may a be a tad more restricted when it comes to the creative freedom that its predecessor offered (lest you forget how you could attack enemies with swarms of Golden Butterflies as the insect-obsessed Agitha, or summon the Wind Fish as Link's Awakening co-lead Marin). Even so, there's still room for more story-focused DLC, and perhaps even some playable bonus characters that don't fit within the storyline but are simply thrown in for fun. We'd love to thrash our way through Hyrule as Kass!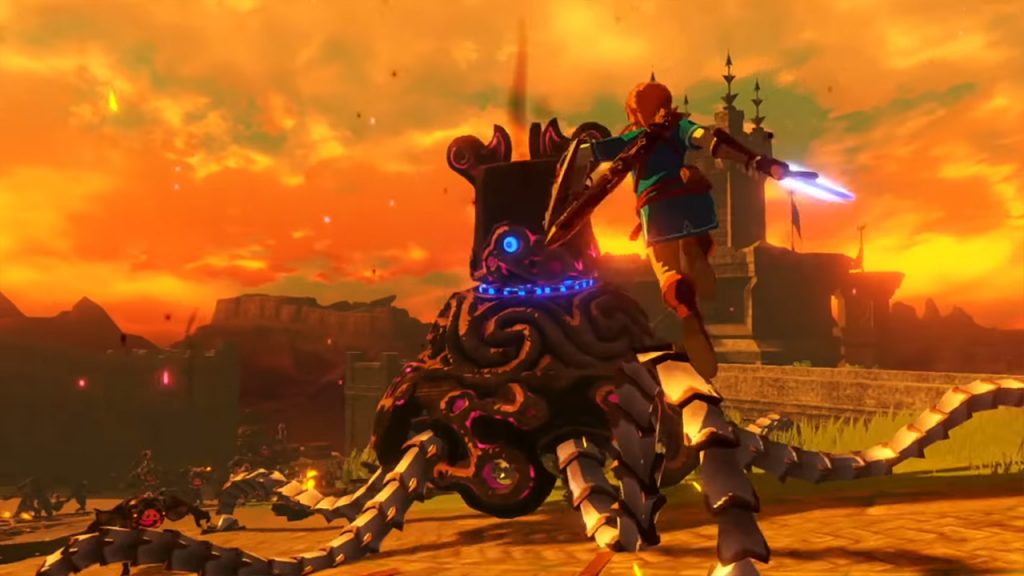 Zelda 3D All-Stars Collection
Remakes are a great way to appeal to nostalgic Nintendo fans, but sometimes, Nintendo doesn't need to go through all the effort when they're sitting on a goldmine of classic games just waiting to be shipped on its latest system.

Fi's Probability Rating: 85%
Super Mario 3D All-Stars quickly became the third-largest video game launch of 2020 in the UK, and the 15th biggest launch of all time in the country. All of those sales generated from a product assembled with absolute minimum effort? I can almost guarantee Nintendo will be tempted by an opportunity like that again, and honestly, we'd snap up a "Zelda 3D All-Stars Collection" for the Switch in a heartbeat.
With many having now retired their old 3DS systems, it'd be all too tempting to have portable versions of Ocarina of Time and Majora's Mask again. Since Nintendo has also yet to port the Wii U remasters of The Wind Waker and Twilight Princess to the Switch, there are plenty of pickings for a classic Zelda collection.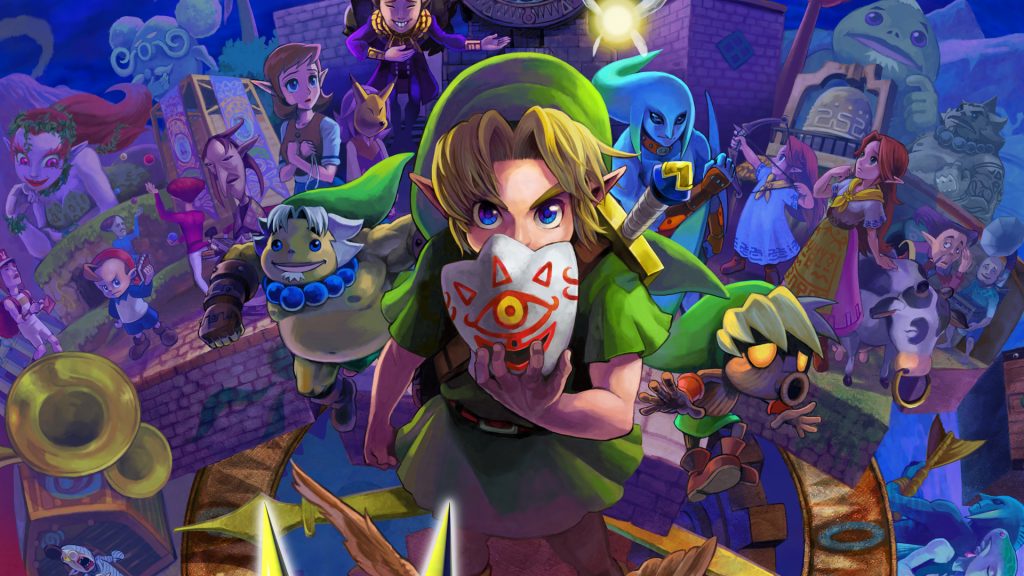 Skyward Sword remaster for Switch
Speaking of older Zelda games, a port or remaster of Skyward Sword is something that has been considered, discussed, and even teased by Nintendo over the years. It's difficult to believe that a decade has almost passed already since Skyward Sword landed its Loftwing on the Nintendo Wii in 2011, but with the 10th anniversary of the game coming up this year, it's the perfect time for Nintendo to bring it back. With Nintendo expanding Super Mario 3D World's upcoming re-release with the Bowser's Fury add-on, it would be wonderful to have some new content in Skyward Sword, too!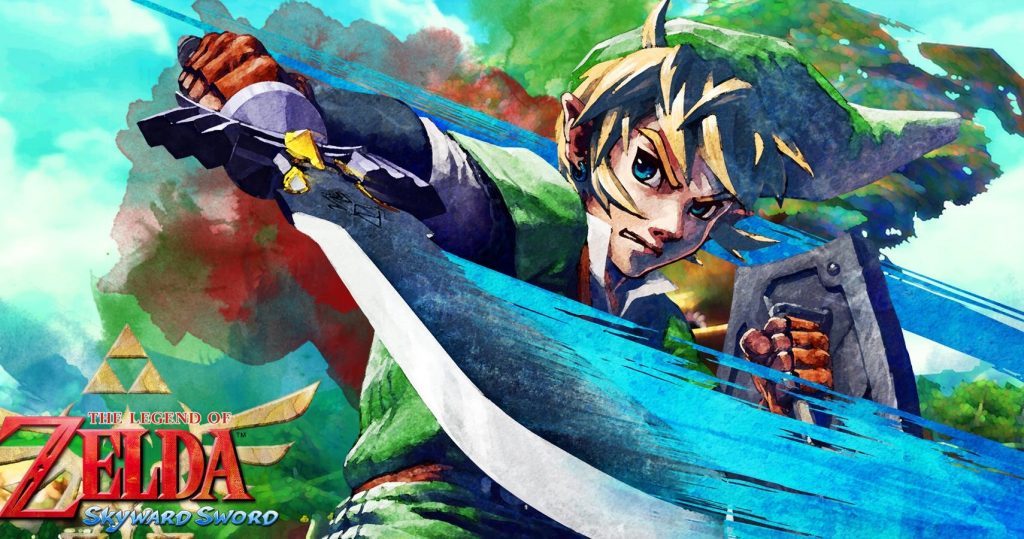 Fi's Probability Rating: 90%
I'm hoping that this high rating isn't only a result of bias on Fi's part, with her playing a major role in the game, because I'd really love to see an updated version of Skyward Sword. Fan reception to the game was somewhat divisive upon its original release, but it still has a loyal following.
Director Eiji Aonuma said in 2019 that the game would be "almost impossible" to recreate without motion controls, but fortunately, the Switch's Joy-Con could be the Wii Remote and Nunchuck replacement the game needs. Granted, it may be a challenge since the Joy-Con motion capabilities are different from the pointer controls of the Wii Remote, but if anyone can figure it out, it's Aonuma and his team. At GDC 2017, Nintendo developers revealed that they had already toyed and tested out an HD version of Skyward Sword, even showing proof-of-concept screenshots, so it has definitely become more than just a conversation within Nintendo's walls.
Here's the biggest reason to be confident in a Skyward Sword HD announcement, however: As recently as August 2020, a Nintendo Switch listing of the game appeared on Amazon. After unsurprisingly gaining lots of online attention, the page was quickly pulled, and Nintendo has remained very quiet about it since.
Animal Crossing furniture
I'm going to blow your mind right now: New Horizons is not a proper Animal Crossing game. At least, not yet it isn't. It can't be an Animal Crossing game, because unlike every single mainline installment before it, you can not place the Master Sword in your home.
We predict that that's going to change, however, and there will be plenty of Hylian flair coming to our islands very soon.

Fi's Probability Rating: 95%
Nintendo-themed furniture, a staple in the Animal Crossing games, has been a longtime coming for New Horizons. Fortunately, we'll be getting our first taste in March, when the Super Mario set arrives in the game. That Mario furniture was announced during the Super Mario Bros. 35th Anniversary Direct and, well, you can see where this is going.
We'd say that Zelda furniture making its grand return at some point is inevitable, and Zelda's anniversary seems like the perfect time to announce it. Let's pray to the goddesses that we see the Zelda outfits and villagers from New Leaf return, too!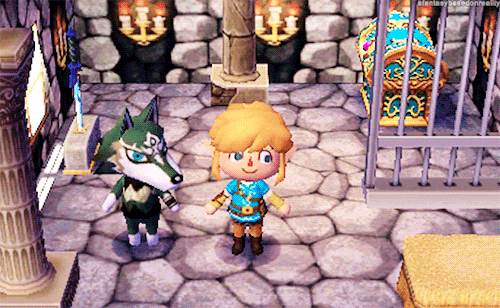 Breath of the Wild 2 trailer
A year and a half. That's how long it's been since the unnamed sequel to Breath of the Wild was announced, as well as the amount of time we've spent waiting on further details. A name, a release date, screenshots — please, just give us anything!
Well, if we're confident about one thing appearing during Zelda's 35th anniversary celebrations, it's this: It's time for an update on the Breath of the Wild sequel.

Fi's Probability Rating: 99%
There can be no greater time for Nintendo to break the silence on the highly anticipated next installment in the Zelda series. Of course, we know COVID has interrupted so many plans within the games industry, and we have no doubt that progress Breath of the Wild 2 must have slowed to some extent, but the game has been in development since the prior game launched in 2017. We'll keep expectations in check — we won't ask for gameplay details, a title, or even a release date — but even just another cryptic teaser trailer like the last one would do nicely.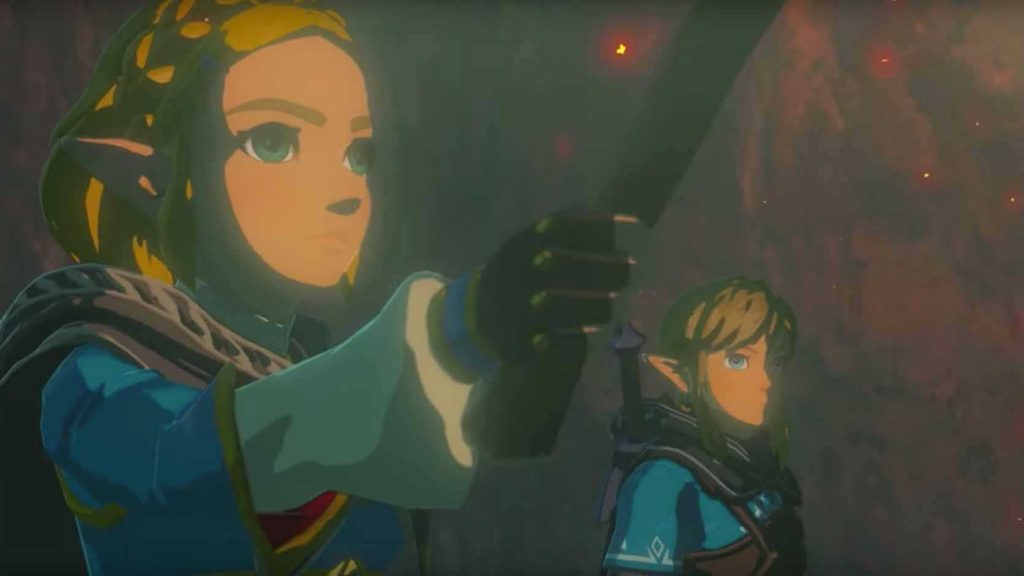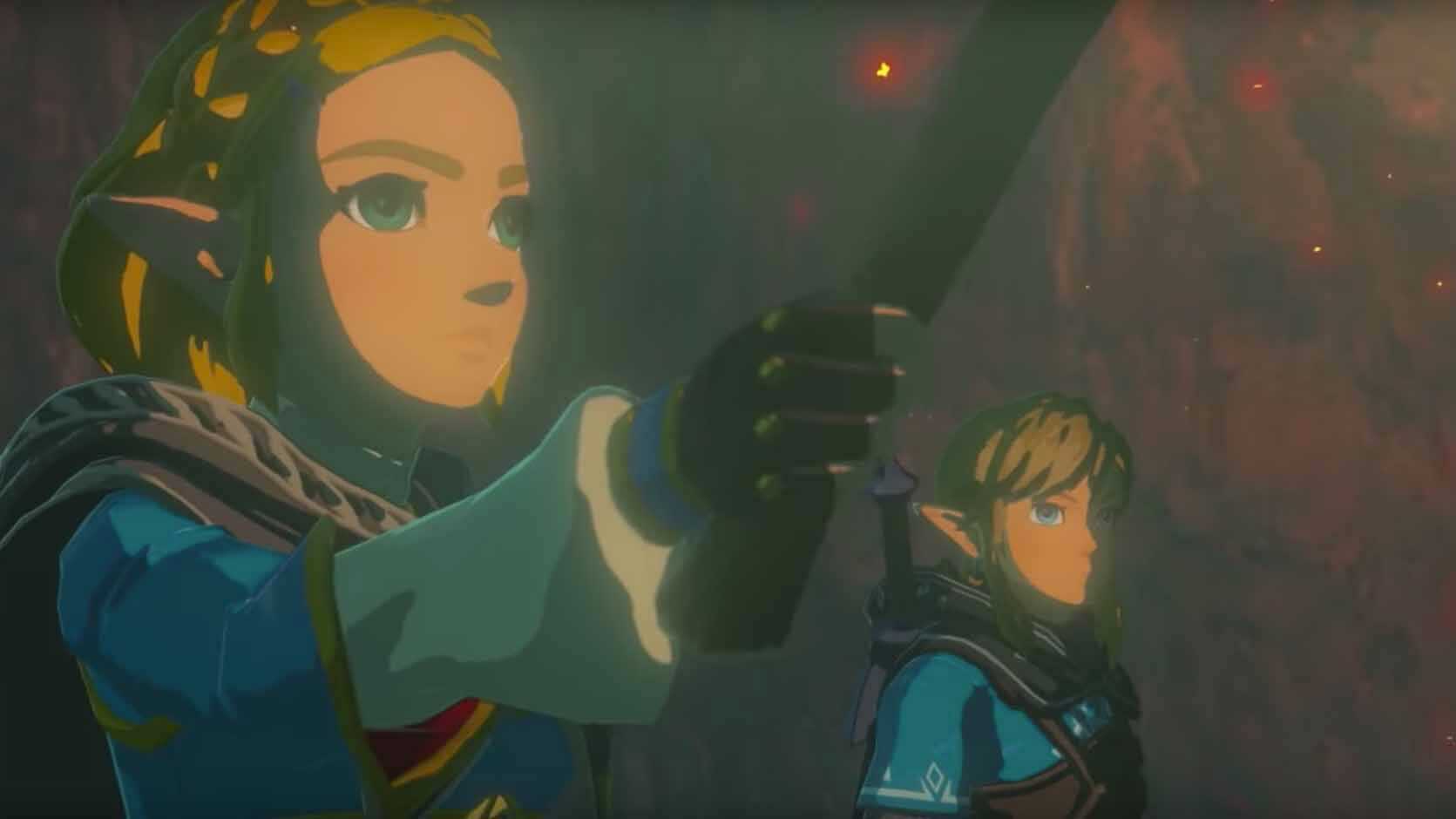 Link's Crossbow Training 2
Launched on the Nintendo Wii in 2007, Link's Crossbow Training shook up the entire Zelda formula upon release, doing away with all the dull dungeons, pesky puzzles, and stupid story elements that plagued previous Zelda games. This daring spinoff boiled down the gameplay to what we've wanted all along: shooting Bokoblins in the face.
Fans have been waiting 13 long years for a sequel, and now it's time for Nintendo to deliver.

Fi's Probability Rating: 0%
Nah, just kidding. We'd bet our last rupee on a CD-i Remastered Collection, though.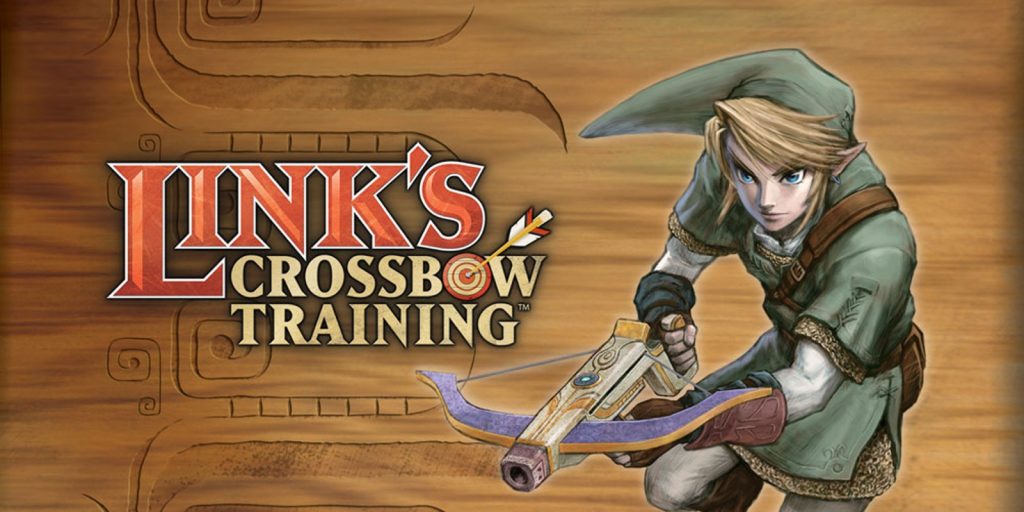 February is going to Hy-rule
Even with 35 years of Legend of Zelda media now available to us, there are still endless possibilities for Nintendo's action-adventure series, and so many directions to head in next. You need only look at what the most recent installments achieved to see how Nintendo is more inspired than ever.
Link's Awakening went further than any other Zelda remake, introducing a completely new art style rather than simply updating old assets; Cadence of Hyrule is the first-ever indie-developed Zelda title; Age of Calamity proved that spinoffs can be canon; and as for Breath of the Wild? That game is going to be four years old pretty soon, and not only are fans still playing, they are still making incredible discoveries and accomplishing feats so incredible that I doubt the developers themselves even thought them possible. (Did you see that Guardian trick shot clip that did the rounds online recently?)
Even if none of these listed ideas emerge in the coming weeks, after seeing all the surprises that came from Mario's birthday last year and knowing how much care Nintendo always pours into the Zelda series, I have no doubt that Nintendo will help make 2021 legendary.
---
Animal Crossing: New Leaf Zelda image source
Leave a Comment