Earlier this month, PlatinumGames revealed Naive Angel Mode for the upcoming hack-and-slash sequel Bayonetta 3, which censors the game's nudity in various scenes when activated. It was easy for many fans to assume that Nintendo, which is typically seen as a family-friendly company, was the one to push for this idea. However, according to Director Hideki Kamiya, that is not the case.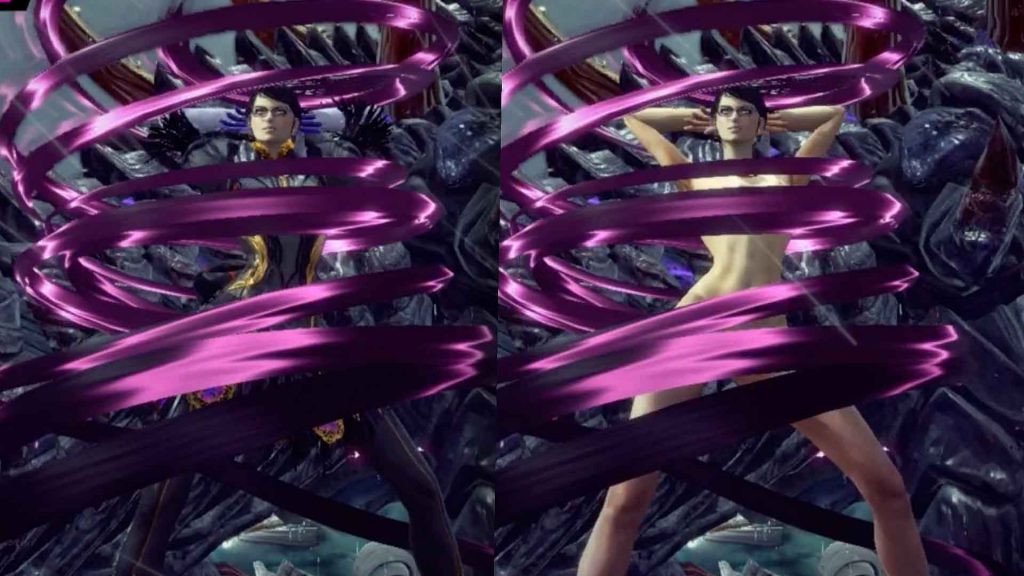 Kamiya explained in a series of tweets that Nintendo had suggestions regarding the game's provocative aspects, and reminded fans that Nintendo, in fact, encouraged PlatinumGames to make the bonus outfits more risqué in Bayonetta 2. (The following was translated by Nintendo Everything.)
"I see a lot of people bring up Nintendo when discussing the nudity in Bayonetta, but during our time with the Bayonetta 1 port, Bayonetta 2 and Bayonetta 3, the only suggestion we received was regarding the Link costume in Bayonetta 1 and 2, and how it should have been a little bit more revealing. No bias influenced that aspect of the game, and I think players can enjoy the game without worrying that it may have been."

"Nintendo isn't just a giant company with red tape around every corner, and after working with them for such a long time, I get the impression that although there are times where we may butt heads, they're surprisingly open to direct discussions around development and sales."
In addition, it was recently confirmed that Bayonetta 3 has an M rating, so it seems that there have been no compromises made to the series' signature mature aspects in the latest title.
Bayonetta 3 will launch exclusively on Nintendo Switch on October 28th, 2022. Be sure to check out our pre-order guide for more on the various editions of the game, prices, and where they will be available.
Leave a Comment