Today's Sonic Central stream was 12 minutes of announcement-packed news for Sega's Sonic the Hedgehog. We saw a teaser for a new Sonic Team game debuting in 2022, the confirmation of Sonic Colors: Ultimate, a two-episode animation short series titled Sonic Colors: Rise of the Wisps, Sonic and friends appearing in other Sega games (Two Point Hospital, Olympic Games Tokyo 2020 – The Official Video Game, and Lost Judgement), and more. When you're celebrating your 30th anniversary, it's best to go all out after all!
Sega promised they're not finished though and to "stay tuned for more information on future collaborations throughout the year." They teased one of these future collabs and you might have missed it if you blinked during the presentation. Get ready for an official Sonic collaboration in Minecraft!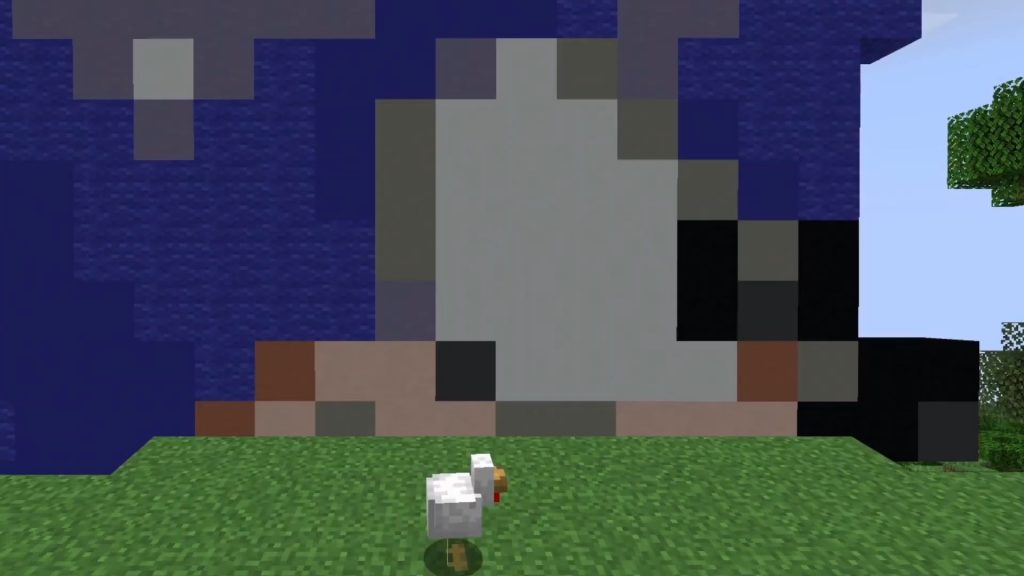 Given previous collaborations with Minecraft (especially Nintendo's robust Super Mario Mash-Up Pack), we can't wait to see what's in store for the Sonic the Hedgehog version. We'll just have to wait for the big reveal sometime this year!
Leave a Comment