Looking back over the last 12 months, 2020 has… certainly not been what anyone expected. Sure, we all had a calendar filled with events, video game release dates, the opening of Super Nintendo World in Japan, birthdays, holidays, and more. Then the world was turned upside down due to a global pandemic and our plans and goals for this year had to be adjusted, postponed, or outright scrapped. Despite all of this, before COVID-19 became a daily part of our lives, fans of the Animal Crossing series were excited for 2020 thanks to the newest entry in the game's mainline series – Animal Crossing: New Horizons.  
DELAYED TO 2020   
Initially scheduled to be released in 2019, Nintendo decided to delay Animal Crossing: New Horizons into early 2020 (to avoid development crunch and polish the game further). After skipping the Wii U (other than the special Miiverse "app" Animal Crossing Plaza and the "party game" Animal Crossing: amiibo Festival), adding a beefy update to 2012/2013's Animal Crossing: New Leaf (3DS) in 2016 (dubbed Welcome amiibo), and releasing Animal Crossing: Pocket Camp (a mobile-only game) there was a strong desire for a new Animal Crossing adventure. Combine that fervor with the Nintendo Switch's ability to game on the go – it was going to be even easier to check-in every day, chat with our animal neighbors, catch some bugs and fish, and much more.
This laid the groundwork for an exciting launch.  
MARCH 2020 – A NEVER ENDING MONTH
… And then, well, COVID-19 happened. 
Depending on where you are in the world, you at least heard about the start of the Coronavirus. Then before you knew it, January turned into February, and cases were being recorded outside of China. With the arrival of March, everything came crashing down. To escape the panic and anxiety, Animal Crossing: New Horizons became a beacon – a goal. We just had to wait for March 20th to arrive and then we could escape to a digital island paradise of our making.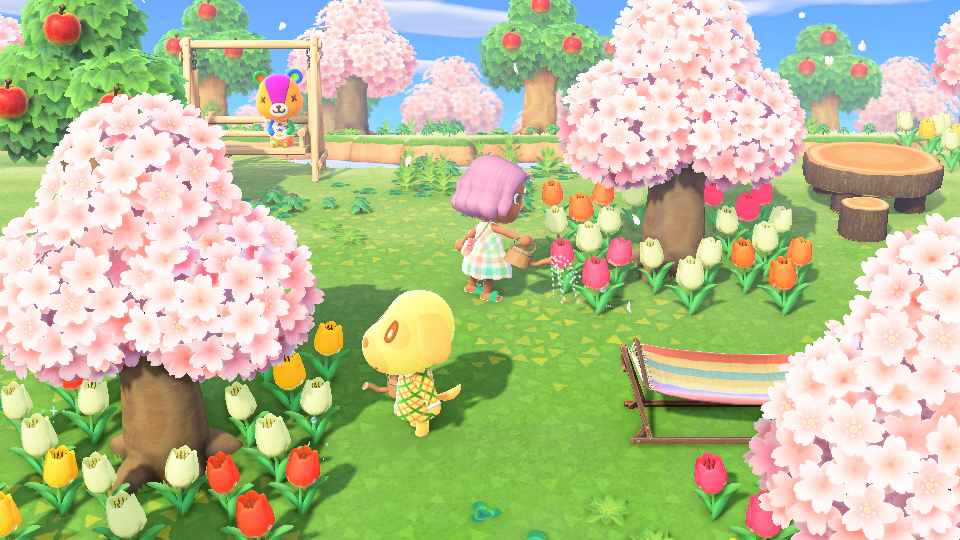 Heck, I found myself escaping the uncertainty by writing whatever I could about the game leading up to its release and watching footage from review copies; Anything to compartmentalize my dread – which consisted of worrying about my parents who were on a cruise ship and making sure my brothers and I had enough supplies to last us a month in case things became even worse. Maybe this sounds extreme, but when misinformation was rampant about the virus and you had people flipping necessities for two to three times the place on Facebook marketplace/Craigslist, it felt like you were living in the first act of disaster film's script.
NOOK INC. DESERTED ISLAND GETAWAY PACKAGE
Broken street dates aside, March 20th finally arrived and it was time to redeem our Nook Inc. Deserted Island Getaway Packages (name our island, customize our character, figure out what our native fruit was, and then experience this new adventure in Animal Crossing and learning the brand new DIY system).
Yet, with lockdowns/"stay at home" orders now being enforced, you'd be lucky to find a Nintendo Switch system in stock anywhere. A weird perfect storm of sorts had hit – you had Animal Crossing fans that bought a Nintendo Switch at launch (or a week earlier thanks to that beachy-themed Animal Crossing: New Horizons Switch unit) to play the game and those who figured they'd might as well pick up a video game system before lockdowns were in full-effect (and "Sure, Animal Crossing: New Horizons looks like fun, I'll pick that up too.").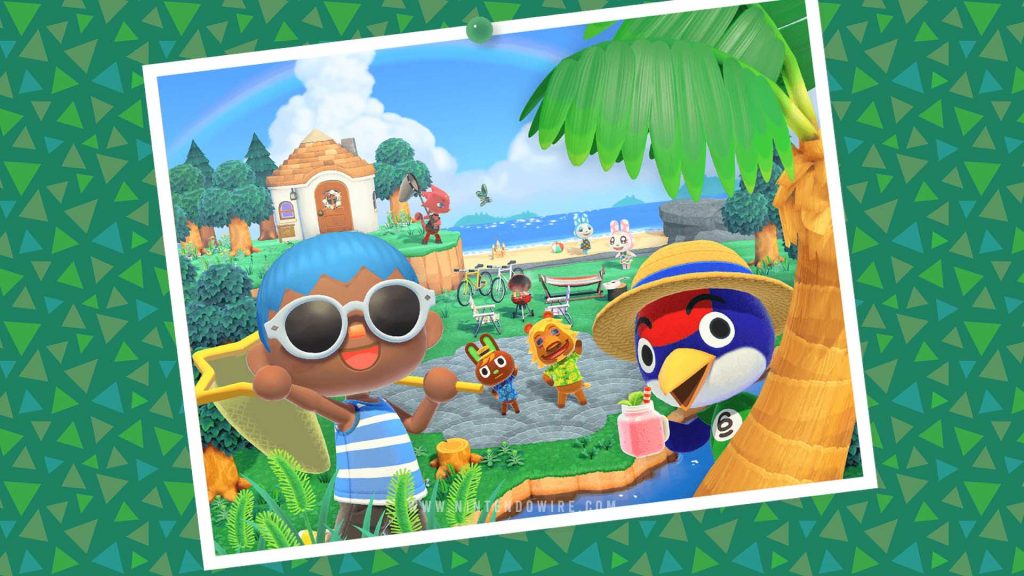 For us Nintendo nerds (or just "cute animal games" nerds), Animal Crossing: New Horizons was a no brainer. It's a digital space where social distancing doesn't have to exist (because there is no Coronavirus), you can craft objects and ultimately design your own environment via a whole island and the digital abode you call home. Add in features like customizable patterns, online capabilities of visiting friends' islands, and regular game updates – suddenly there's something different to do each day.
DIY
Soon after launch, New Horizons would have its first update and with that brought a way to celebrate Easter. Okay, Zipper T. Bunny might have driven us a bit crazy with the endless amount of eggs stashed around the island, but it allowed us to craft our own Easter egg hunts among family and friends. Then, before you knew it, Daisy Mae's Stalk Market transformed social media with people opening up their islands when Timmy and Tommy Nook were paying high turnip prices (including actor Elijah Wood who made Island Representative Jessica Kovalick's day by visiting her island). 
guys I tweeted my turnip prices and elijah wood just came to my island and hung out 😭😭😭😭😭 this is the best day in quarantine yet pic.twitter.com/H3mYJWnvgR

— jessa⁷ » (@directedbyrian) April 23, 2020
Of course, you had other fans datamining the game for hints at future updates and data to make tools like turnip prices calculator, catalog checklists, guides, weather and meteor shower predictions, and more. If New Horizons wasn't in the mainstream news thanks to celebrities showing off their islands/visiting others or the debut and weekly episodes of Animal Talking (a late-night style talk show hosted by Gary Whitta in New Horizons), then the ever-growing player base was discovering something new or making up their own party games.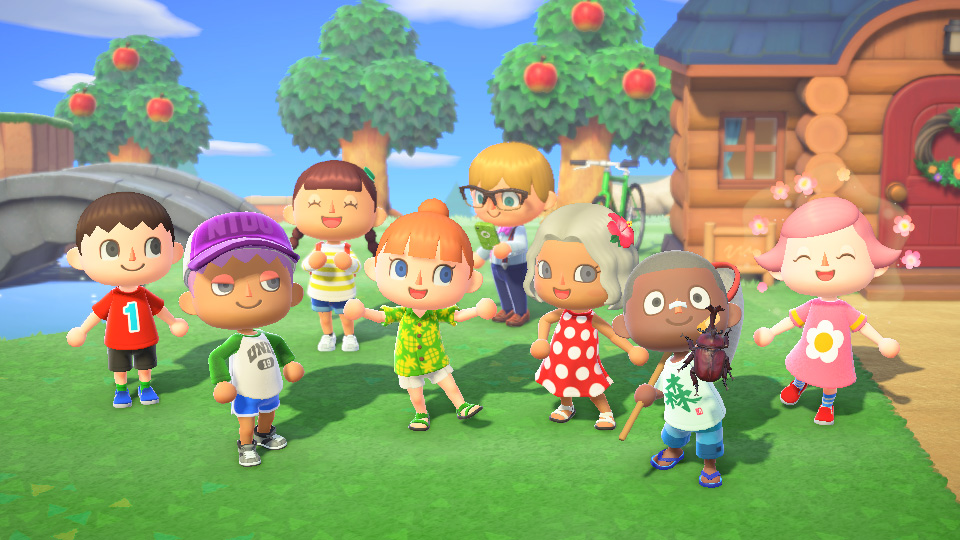 RATED E FOR EVERYONE
Ultimately, Animal Crossing: New Horizons arrived at the right place and time this year. A good contender for Game of the Year, what holds it back is the shift of implementing holidays and beloved NPCs via updates, repetitive dialogue interactions, and some much-needed quality of life (faster UI/UX) fixes. Despite those criticisms, Animal Crossing: New Horizons welcomes players, young and old, to its land of escapism. The fact that it became a pop culture phenomenon is just like getting an encore of Bubblegum K.K. on Saturday nights – a near-perfect way to close out the week and relax. 

Nintendo Wire's overall pick for Game of the Year 2020 went to Hades, which is well earned and may just be the rogue-like title for anyone who isn't a fan of the genre. Still, plenty of great games were released this year, including Hyrule Warriors: Age of Calamity which stars in its own 2020 Year in Review piece.
Leave a Comment