Fall Guys: Ultimate Knockout has been an absolute viral sensation since it debuted on PlayStation 4 and PC earlier this month, and rightly so: the charming-yet-hectic 60-player parkour royale game is a ton of fun. We're definitely hopeful for a Nintendo Switch release at some point, though it seems that this isn't a priority for developer Mediatonic right now.
In a new episode of Talk Guys, a new online talk show hosted by Gary Whitta (who, you may recall, previously ran the Animal Crossing-themed chat show Animal Talking), Fall Guys lead designer Joe Walsh discussed the possibility of the game tumbling its way to other platforms, such as Switch and Xbox. "Right now our real focus is on making the PlayStation and the PC games as good as they possibly can be," he says.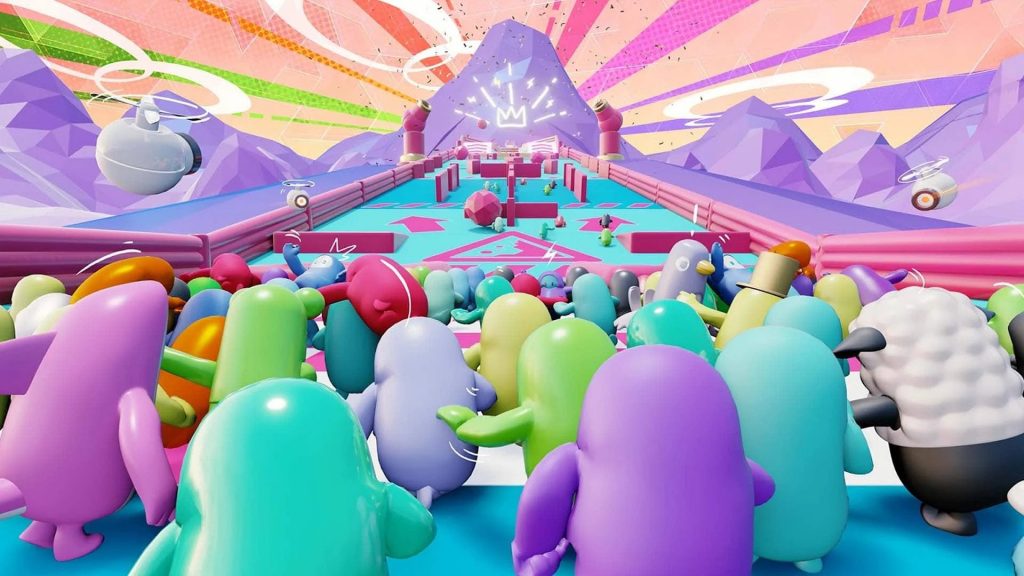 Walsh goes on to say that the team's main priority is to strengthen the existing Fall Guys community before expanding it. "We really have to build trust with the community now and make sure that they believe that we can support this game and make it really good," he explains. "The game is no longer ours; it belongs to the community, essentially. So it's our job now to be like, hey, community: We know what you want and we're listening and we're working as hard as we can to try and fix it, and for us to just go, 'now we're going to just focus on bringing it to more platforms,' it's not the right thing to do at this point in development. That will make us more money, but that's not what we want to do right now. The focus is on building that relationship with the community."
The discussion begins at the 1:09:10 mark below. Please note: The video contains some profanity.
Considering the game's huge success has already drawn in millions of players in under a month since its release, this seems perfectly understandable. As Fall Guys social media manager Oliver Age 24 says in the discussion, bringing a game such as this to a whole new platform isn't achieved at the press of a button.
There's always a chance that Nintendo fans could be rewarded for further patience, though, as Mediatonic Producer Luke Borrett told Nintendo Wire last year that the team would love to bring Fall Guys to Nintendo Switch. This was recently echoed by a similar response on the official FAQ on the Fall Guys website.
If it does happen, please, Nintendo, we would love to see some exclusive Nintendo-themed costumes!
Leave a Comment