Games can bring plenty of emotions and responses, but at the end of the day I'm in it for the fun. And at E3 this year, some of the most fun I had came courtesy of Mediatonic and Devolver Digital's Fall Guys: Ultimate Knockout.

Sadly not announced for Nintendo Switch at this time, the game still stood out enough that I had to check it out. So I made my way across the street from the LA Convention Center and was told to take off my shoes before entering a multicolored, foam padded playroom of a demo center. Grabbing a controller and a beanbag, I sat down with Mediatonic Producer Luke Borrett and chatted for a bit before diving headfirst into Fall Guys.
Each session of Fall Guys plays out like an episode of an obstacle course based gameshow, with the build I played putting me and the others demoing into three back to back-to-back events. Other than us playing in person, the "episode" was populated by AI to fill out to 100 adorable little blobs running around trying to be the last one standing. While a sentence like that is sure to evoke battle royales (and it does take inspiration from the genre), the frequent focus on both platforming and mad-cap antics made me think of it as more of a mashup of Nintendo staples Mario Party and WarioWare.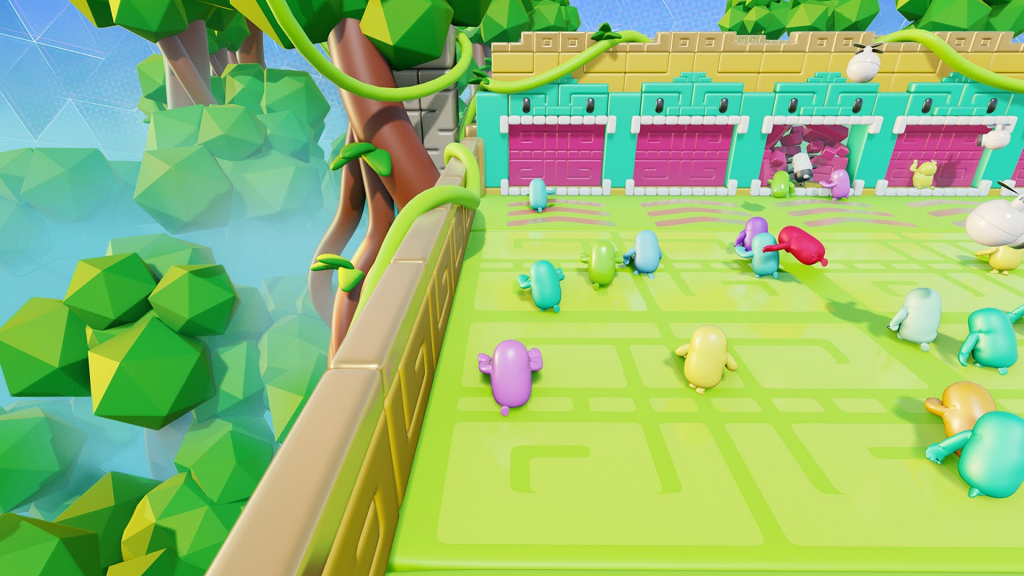 When I asked Borrett if this was a direct inspiration, he agreed with respect to the game's design and some of the more specific events, like one where you have to try and break through an increasingly smaller number of doors (some fake, some real, with no way to know but to try) without falling behind the herd. He also pointed to Mario Kart as an inspiration, particularly with how they want to make the game one that's easy for anyone to pick up, play, and understand — but that rewards some mastery of its elements (while still featuring random shakeups to keep things interesting, which I experienced firsthand in all their ego-crushing glory).
With that kind of reference sheet for how to make a fun time paired with the look the game is going for, I was pleased to keep playing as others from that first 100 started to fall out on our road to take the Fall Guys crown. As we wrapped up I had to ask: Could Fall Guys come to Switch? Borrett emphasized that the early 2020 release target is for PlayStation 4 and PC, but that Mediatonic would love to bring the game to Switch and others. So while there may be no solid plans in place, they're looking into the possibility and are encouraging those interested to be on the lookout for future announcements as development continues.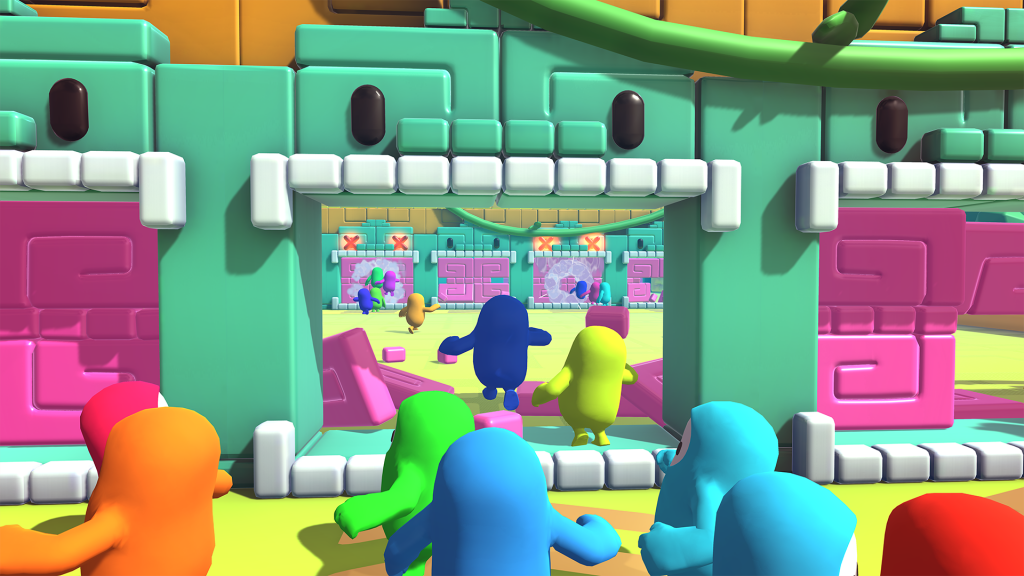 Fall Guys: Ultimate Knockout was a game I was instantly taken with once it was revealed, and while it's still up in the air whether it could come to Nintendo Switch I've got my fingers crossed. No matter what, I left this hands-on experience with a smile on my face both for the game's own fun and frantic likability. I'd never be able to pull that off in a shooter-centric battle royale, but with this and Tetris 99, more and more people can find a genre that suits them when it comes to coming out on top.
Leave a Comment