Welcome to the Nintendo Wiretap! Each day the team here at Nintendo Wire works tirelessly to bring you the best, most relevant late-breaking Nintendo news this side of the Mushroom Kingdom. To help make ingesting all these meaty stories easier than Kirby hopped up on Miracle Fruit, we've compiled a handy list of noteworthy announcements and general industry happenings regarding the Big N in the last 24 hours. Without further ado, here's a few things we've picked up over the wire for today:
ARMS DIRECT SPRINGING INTO ACTION TOMORROW
Nintendo of America announced that an ARMS Direct is coming tomorrow, May 17th, at 3:00 p.m PST, 6:00 p.m. EST. Prepare to take a deeper dive into the upcoming brawler, as well as an exclusive new trailer for Splatoon 2.
Read more: ARMS Direct coming tomorrow at 6:00 p.m. EST
DISGAEA 5 COMPLETE WAVES GOODBYE TO YOUR SOCIAL LIFE
Ricky Berg — SRPG cool dood that he is — tossed a few Prinnies through Disgaea 5's hellishly delightful Netherworld last week. Check out his full review to see if this underdog tale of vengeance is worth the mountains of time and attention the game demands of you.
Read more: Review: Disgaea 5 Complete
SONIC FORCES LETS YOU GET CREATIVE WITH ITS THIRD PLAYABLE CHARACTER
Last night's Sonic tease turned out to be quite the doozy. The game's mysterious third character will put players in the Hi-Speed Shoes of their very own custom created hero to fight alongside the Blue Blur himself.
Read more: Sonic Forces reveals its playable "Custom Hero"
Read more: Sonic the Hedgehog Twitter account excites fans with tweet
THE NITTY GRITTY DEETS ON SONIC FORCES' CHARACTER CREATOR
IGN pressed Sega for more information on the creative limits of genetically engineering Sonic's latest agile ally. Apart from being able to choose between seven different species, hundreds of customizable accessories and costumes will be thrown into the mix.
Read more: IGN delves into how to make your Sonic OC a reality
BASK IN THE FIRST 60 MINUTES OF FIRE EMBLEM ECHOES
We slapped together a couple videos of Fire Emblem Echoes' opening hour to help soothe those pining hearts as you await the game's release in just a few days time. If your day could use a bit of sunshine, I highly recommend watching Amiibo Jason and Happily Candied's always entertaining livestream.
Watch here: Fire Emblem Echoes: Shadows of Valentia | Livestream
Watch here: Fire Emblem Echoes: Shadows of Valentia: First 10 Minutes (English)
NEW HARVEST MOON GAME SOWING SEEDS ON NINTENDO SWITCH
In celebration of the series's 20-year history, game developer Natsume is bringing an all new Harvest Moon game to the Nintendo Switch. Titled Harvest Moon: Light of Hope, budding farmers will help rebuild a shambling harbor town by once again growing crops, tending livestock and starting a family.
Read more: Harvest Moon: Light of Hope is coming to the Nintendo Switch
SQUIRTLE GETS THE BUILD-A-BEAR TREATMENT NEXT MONTH
Eager Pokémon fans wondering when their Build-A-Bear buddies Charmander and Pikachu would be joined by other starters from the Kanto region need no longer fret, as Squirtle will be splashing its way to the company's stores very soon. It's only a matter of time before Bulbasaur — the best starter of the bunch (fact, not opinion) — makes its stuffy debut.
Read more: Squirtle makes a splash at Build-A-Bear locations next month
SQUID SISTERS STORIES CHAPTER 6 CUES THE WATERWORKS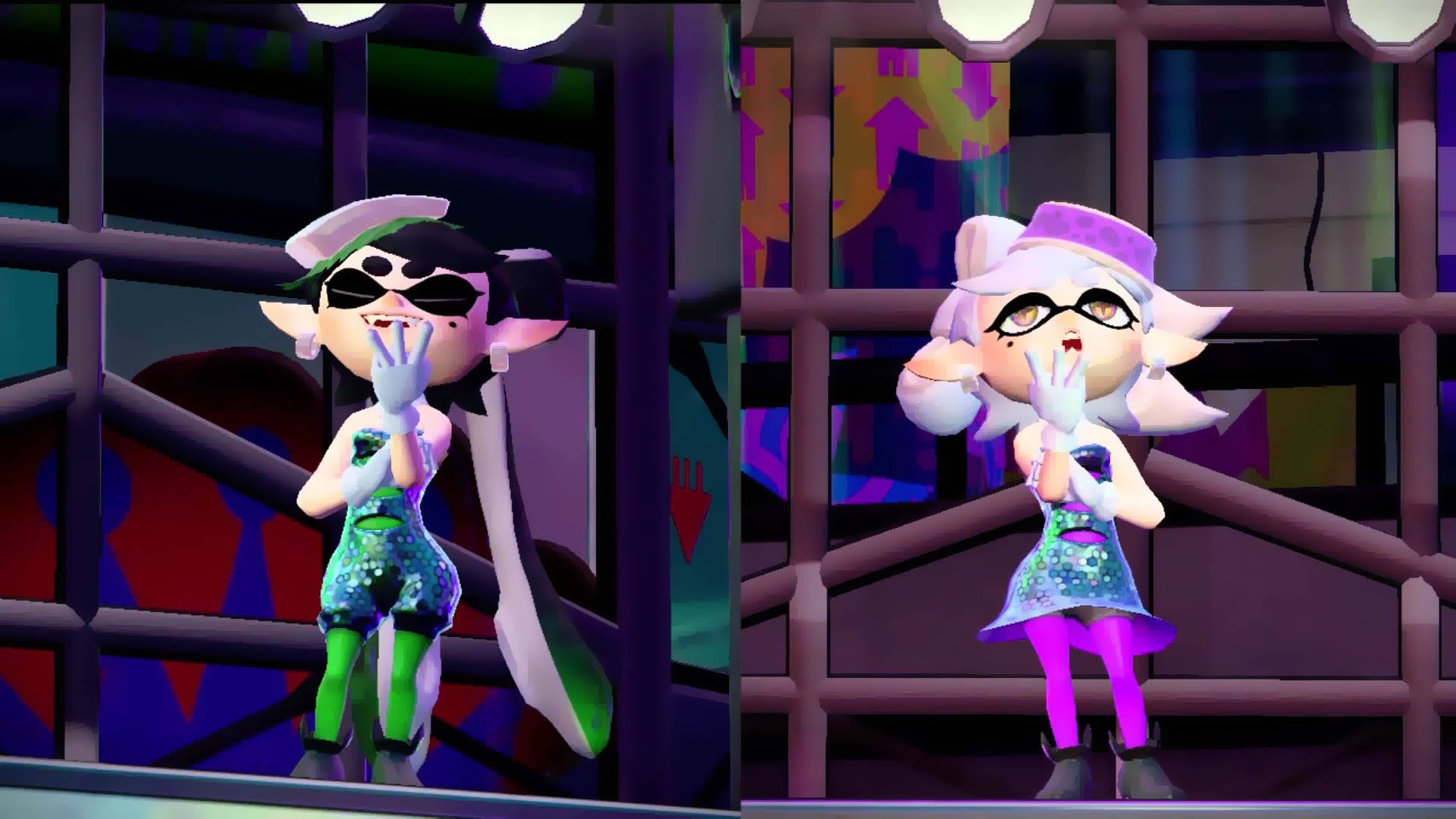 Get your tissues and tubs of ice cream ready because the next stirring episode in the Squid Sisters Stories soap opera has been posted to the official Splatoon website.
Read more: Squid Sisters Stories: Chapter 6 leaves us on the edge of our seats
NINTENDO SWITCH AS STABLE AS EVER
The Nintendo Switch has once again been graced with the age-old "general system stability improvements to enhance the user's experience" — AKA hacker-proof — software update.
Read more: Nintendo Switch 2.3.0 update is live
FOUR ACE ATTORNEY PLUSHES SUBPOENA YOUR WALLETS
No objections here: Four adorable Ace Attorney plushes based on Phoenix, Maya, Apollo and Edgeworth are heading to Japan in the near future.
Read more: Four Ace Attorney plushes heading to Japan
A ROCK-TYPE EVENT LANDSLIDES THROUGH POKÉMON GO THIS WEEKEND
All you Trainers struggling to catch 'em all, listen up: A Rock-type event kicks off in Pokémon GO starting May 18th. For one week, players will encounter Pokémon like Omanyte, Onix and Sudowoodo at higher rates. Who knows, maybe I'll finally nab me my first Aerodactyl!
Read more: Pokémon GO Rock-type event starts on May 18th
FIRE EMBLEM ECHOES LAUNCH TRAILER BRINGS THE HYPE TO CRITICAL MASS
A slightly spoilery launch trailer went live today for Fire Emblem's latest 3DS outing. Steer clear if you wish to keep most of the game's story a secret.
Watch here: Newest Fire Emblem Echoes launch trailer highlights pivotal story sequences
DISGAEA 5 COMPLETE GETS A SLAMMIN' NEW LAUNCH TRAILER AND DEMO
Need more convincing to buy Disgaea 5 Complete after reading our expertly-crafted review? Check out both the new launch trailer and demo before you commit to this ultra lengthy adventure.
Watch here: Disgaea 5 Complete gets a Switch demo and an overview trailer
That's all for today! For all your future Nintendo news, stay plugged in to Nintendo Wire.
Leave a Comment