Welcome to the Daily Wiretap! Each day the team here at Nintendo Wire works tirelessly to bring you the best, most relevant late-breaking Nintendo news this side of the Mushroom Kingdom. To help make ingesting all these meaty stories easier than Kirby hopped up on Miracle Fruit, we've compiled a handy list of noteworthy announcements and general industry happenings regarding the Big N in the last 24 hours. Without further ado, here's a few things we've picked up over the wire for today:
THE AMAZINGLY PUNCHY GRACEFUL EXPLOSION MACHINE WILL MELT YOUR HEART
Logan Plant — the person, not the fauna — jumped into the cockpit of a ludicrously overpowered fighter ship this week. Join him on his journey from space scrub to space lord and find out if this explosively colorful shmup has what it takes to run with the genre's finest.
Read more: Review: Graceful Explosion Machine
ONE MAN'S CHRONICLES OF XENOBLADE'S MAJESTY
It's hard to believe that the critically praised, RPG masterpiece Xenoblade Chronicles released five years ago today in North America. Celebrate this momentous occasion with Ben Fruzzetti's loving tribute to the game that emotionally brought him to tears before he even pushed start.
Read more: Xenoblade Chronicles: A masterpiece of majesty
A TRIO OF SHMUPS GRACEFULLY EXPLODE ON THE NINTENDO ESHOP
It's a pretty eventful day in the Nintendo eShop, especially if you're a mega fan of shoot 'em ups! Graceful Explosion Machine steals the show with its elegant design, vivid colors and reflex-driven gameplay. Check out what else is worth picking up in this week's ever-entertaining edition of the eShop update!
Read more: eShop Update: Week of 4/6/17 (North America)
ZELDA: SYMPHONY OF THE GODDESSES TO GET AN OFFICIAL SOUNDTRACK
Symphony of the Goddesses producer Jason Michael Paul announced an official physical release of Zelda's beautifully orchestrated concert. Details are scarce at the moment, but we'll be sure to keep you posted the moment the album drops.
Read more: Zelda: Symphony of the Goddesses finally getting a CD release
COOKING MAMA: SWEET SHOP BAKES UP A STORM ON 3DS THIS MAY
After a dreadfully long hiatus (at least here in the West), Cooking Mama finally returns to the kitchen next month on 3DS! Focusing on delectable desserts and tasty treats, budding sous chefs can put their culinary chops to the test in over 160 food-filled mini-games.
Read more: Cooking Mama: Sweet Shop releasing in the West this May
SQUARE ENIX VOWS TO BE MORE ACTIVE ON SWITCH
Despite Square Enix's anemic support on the Wii U throughout its entire lifespan, President and CEO Yosuke Matsuda stated that the company plans to be much more active on Switch, including ports for some of the company's more prolific franchises.
Read more: Square Enix focusing its attention on Switch, hopes more existing titles get ports
NINTENDO AND THIRD PARTIES ARE FINALLY BECOMING BFFS
High praises from third party developers continue to flood in regarding Nintendo's newly adopted practices surrounding digital publishing. Image & Form, the dev behind the critically lauded SteamWorld series, has been particularly supportive of the new direction, as detailed in some of the team's own experiences working alongside the Big N.
Read more: Nintendo has streamlined its practices with third parties, according to SteamWorld developer
MCDONALD'S HAPPY MEALS: NOW PROCESSED WITH A DASH OF STAR POWER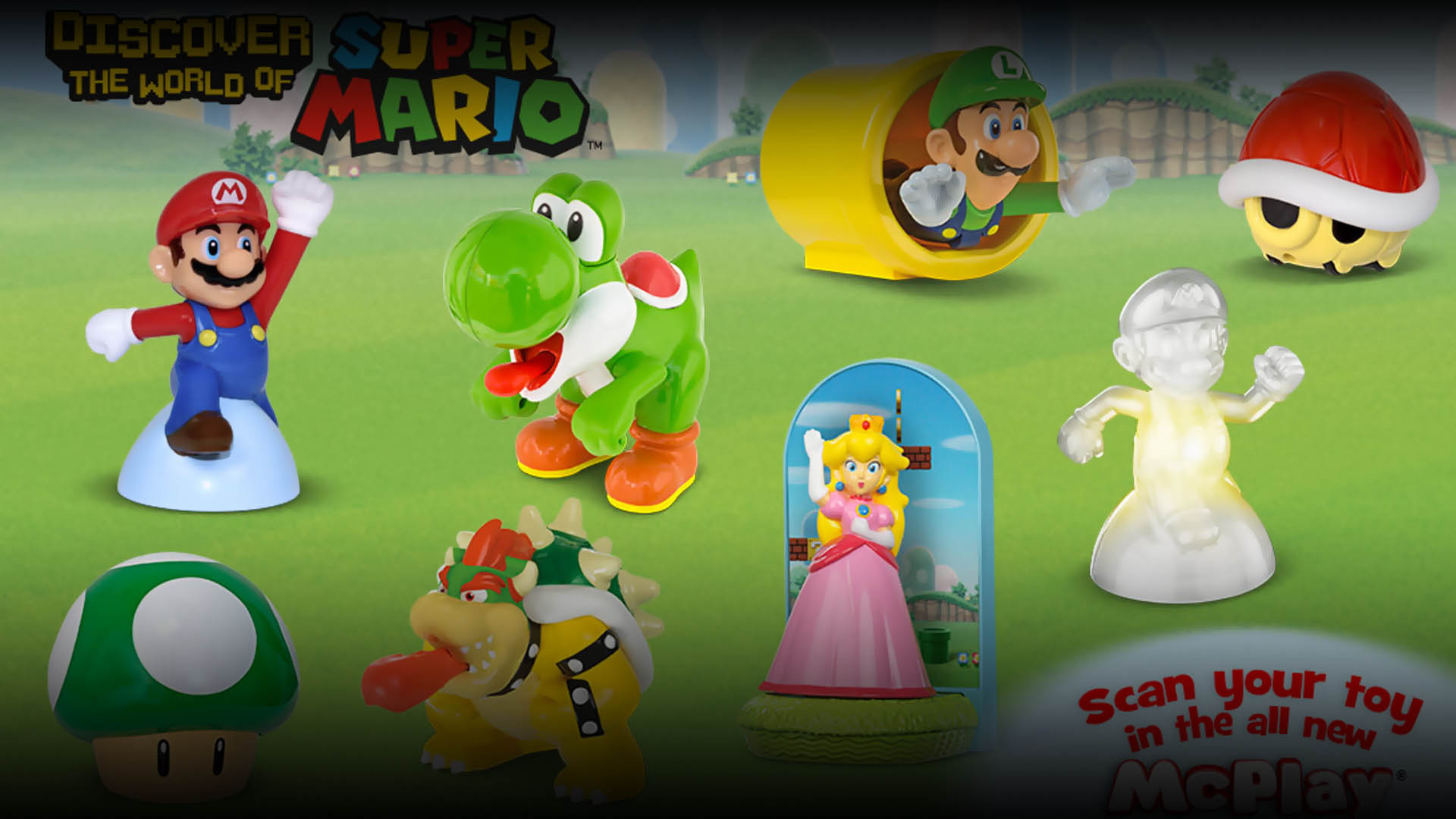 A new line of Super Mario Bros. Happy Meal toys is leaping into a McDonald's near you! Some even appear to be exclusive from their UK counterparts, making the thrill of the hunt for the full set all too real.
Read more: McDonald's latest wave of Super Mario Bros. Happy Meal toys coming to North America
SPLATOON 2'S SECOND JUDGE CAT GETS A PURRFECTLY FITTING NAME
Nintendo of America tweeted the name of Judd's feline companion this afternoon. It's simple, elegant and straight to the point — and I'm loving it.
Read more: Nintendo announces English version of the Splatoon 2's second judge cat
FIRE EMBLEM HEROES "CHOOSE YOUR LEGENDS" VICTORS TO FINALLY RECEIVE SPECIAL COSTUMES
Those of you patiently waiting to see the fruits of January's massive FE character poll's labor are in for a treat, as the official Twitter page revealed the victors' special costumes will hit sometime this summer.
Read more: Fire Emblem Heroes "Choose Your Legends" winners to be released sometime in summer
PUYO PUYO TETRIS' BAFFLINGLY STRICT STREAMING RULES FOR JAPAN
Sega of Japan issued some shockingly restrictive streaming guidelines for Puyo Puyo Tetris in Japan. Fortunately, American and European streamers aren't beholden to the same rules, instead merely cautioned to avoid any Adventure Mode story spoilers out of courtesy.
Read more: Streaming restrictions for Puyo Puyo Tetris in Japan
KIRBY FLOATS THROUGH THE BADGE ARCADE
Another fresh batch of badges sweep the Arcade today, featuring the happy-go-lucky, pink cream puff himself, Kirby! Gobble them all up while you can, because they're only sticking around for the next week!
Read more: Badge Arcade News: Week of 4/6/17

That's all for today! For all your future Nintendo news, stay plugged in to Nintendo Wire.
Leave a Comment