While the Wii U is noteworthy for lacking third party support, no absence was more noted than Square Enix's. While the company's support for Nintendo home systems has waned since the days of the SNES, the utter lack of Wii U games outside of MMO Dragon Quest X and the very early Deus Ex: Human Revolution Director's Cut was disheartening to say the least.
Thankfully it's seeming like the Switch will be a different story – so far, at least. Not only do we have several Dragon Quest games planned for the device, but there are also the smaller releases like I am Setsuna, the currently Japan-exclusive Mana Collection and the enigmatic Project Octopath Traveler.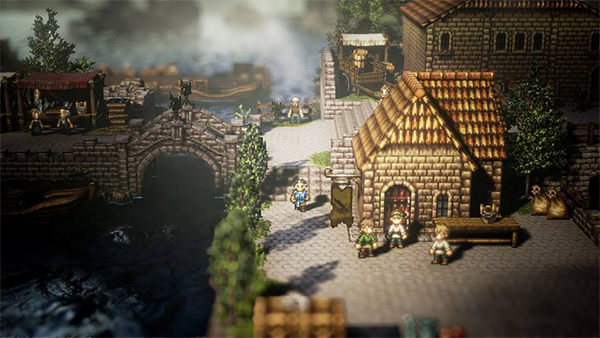 This approach has been noted by Square Enix president and CEO Yosuke Matsuda in a recent interview with Nikkei Shimbun, where he stated that the company's attention right now is mostly focused on Switch, while they keep an eye on Microsoft's Project Scorpio, Google AR's Tango, PC and Windows 10 Game Mode.
Matsuda also hopes to see more existing Square Enix games get ported to the Switch, as was the case with Dragon Quest Heroes I+II, though he doesn't give specifics.
Other intriguing tidbits from the interview regard the importance of simultaneous worldwide releases and the difficulties faced by the company releasing smartphone games with today's competition.
We'll be sure to bring you more Square Enix coverage as it happens.
---
Leave a Comment