Welcome to the Daily Wiretap! Each day the team here at Nintendo Wire works tirelessly to bring you the best, most relevant late-breaking Nintendo news this side of the Mushroom Kingdom. To help make ingesting all these meaty stories easier than Kirby hopped up on Miracle Fruit, we've compiled a handy list of noteworthy announcements and general industry happenings regarding the Big N in the last 24 hours. Without further ado, here's a few things we've picked up over the wire for today:
SAPPORO POKÉMON CENTER USED PAY DAY. IT'S SUPER EFFECTIVE!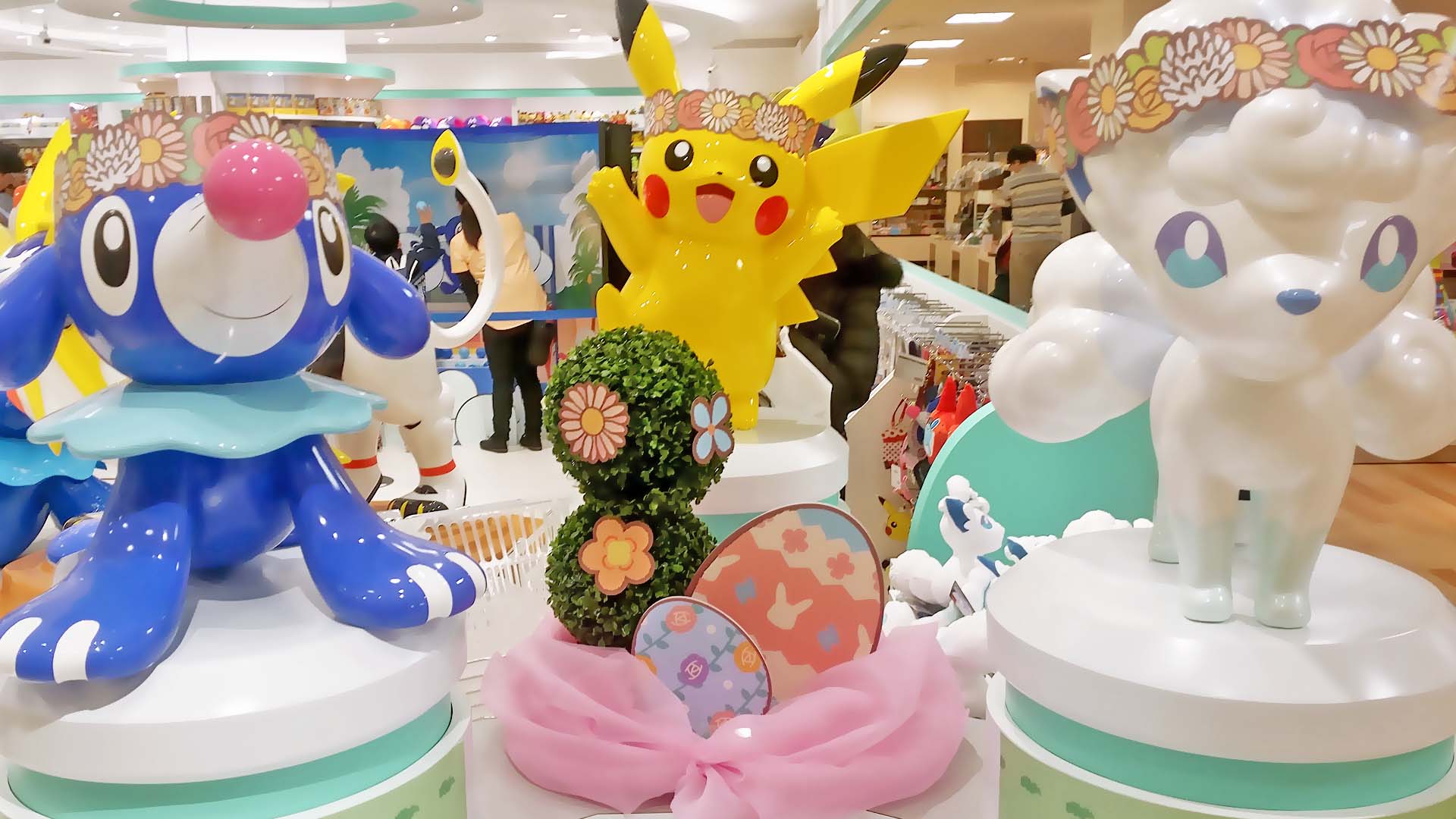 Join Ricky Berg as he takes a springtime stroll through the Sapporo Pokémon Center. From Shiny Tapu Koko promotions to Easter themed Pikachu plushes, his poorly trained wallet never stood a chance.
Read more: A springtime walk through the Sapporo Pokémon Center
NINTENDO UNSATISFIED WITH SUPER MARIO RUN SALES
Despite being downloaded 78 million times, only 4 million people payed to unlock the full version. Mamma mia! Good news for the consumer, though: company President Tatsumi Kimishima iterates that despite not meeting sales expectations, Nintendo has no intention of switching to freemium models for most of its games.
Read more: Super Mario Run "did not meet" Nintendo's expectations in terms of sales
GOLF PRODIGY GUAN TIANLANG IS FULL OF STAR POWER
Logan Plant's Mushroom Mashup series comes to its thrilling conclusion! See how the world's most refined pro golfers and jockeys stack up against some of the Mushroom Kingdom's finest athletes. I promise you won't see these ones coming.
Read more: Mushroom Mashup: Mario Sports swings with pro putters and jockeys
JAPAN CELEBRATES KIRBY'S ANNIVERSARY IN SPECTACULAR FASHION
Japan's going all out for the pink fluff ball's 25th birthday celebration! Nintendo Wire's official overseas correspondent and Kirby's faithful hamster pal, Ricky Berg, takes an in depth look into all of next month's festivities: from orchestral concerts to the sale of exclusive merchandise.
Read more: Plenty of Kirby Anniversary celebration themes coming to Japan
Read more: Strike up the band! Kirby Orchestra merchandise has taken center stage
THE SPLATOON 2 GLOBAL TESTFIRE OFFICIALLY KICKS OFF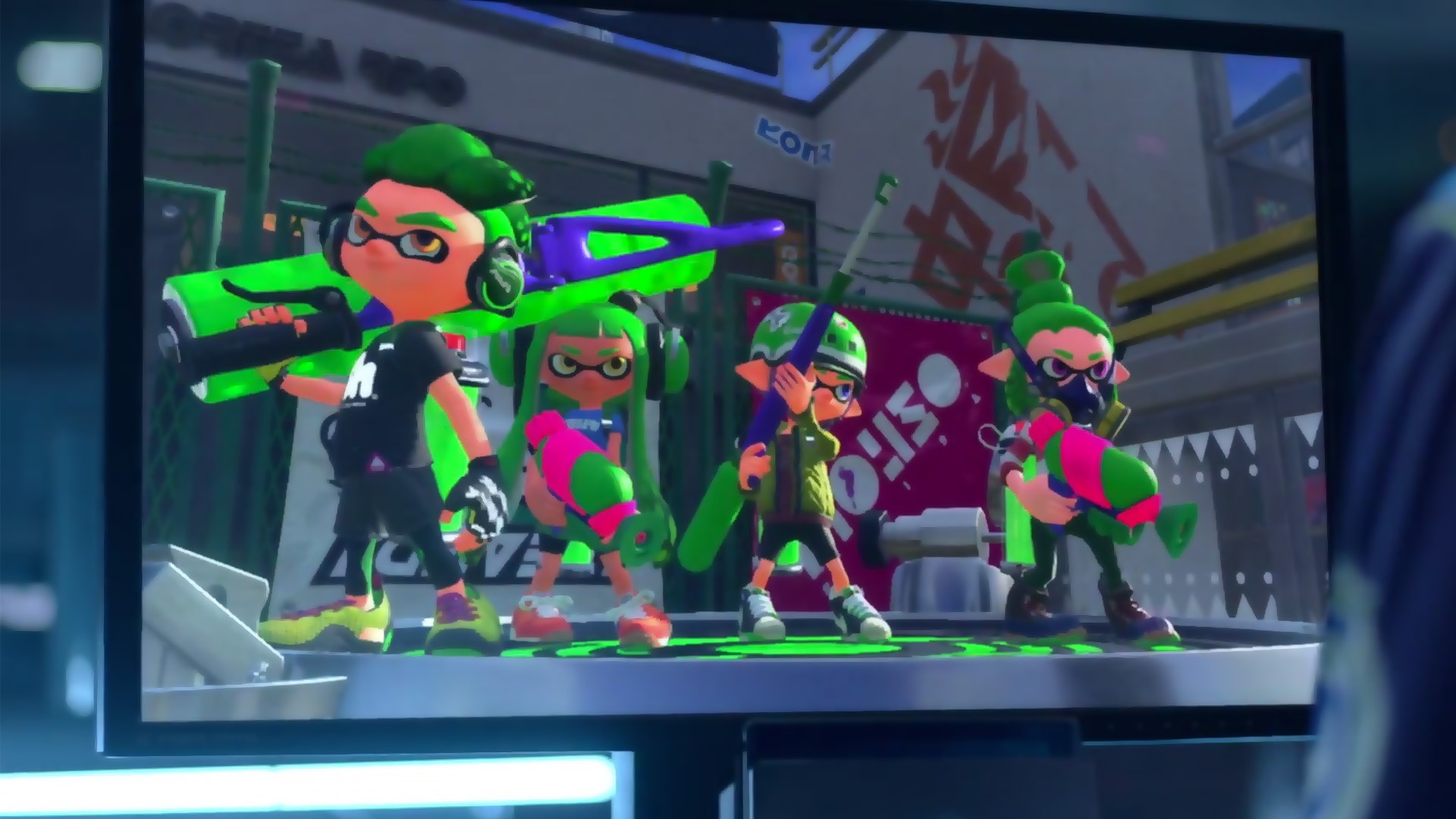 Missed today's brief window to try out Splatoon 2 because you were too busy tending to your professional and familial responsibilities? While you wait for tomorrow's timeslots to open up, check out the Nintendo Treehouse livestream for all the action you may have missed!
Watch here: Nintendo Treehouse's Splatoon 2 Testfire stream
NINTENDO EXPLAINS BYE-BYE BOXBOY!'S MYSTERIOUS ESHOP NO-SHOW
If you're wondering why Qbby left for Europe the other day without even so much as a goodbye, ponder no more. Nintendo of America told Polygon today that the March 23rd release date for Bye-Bye BoxBoy! was mistakenly tweeted, promising to provide additional updates once an official launch is confirmed.
Read more: Nintendo of America comments on Bye-Bye BoxBoy!'s missing release
NINTENDO TREEHOUSE LAUNCHES A BLOG
Ever wanted a sneak peek behind Nintendo's localization process? In an attempt to communicate more regularly with fans, the super secretive Nintendo Treehouse team plans to lift that curtain a bit via its very own Tumblr blog. The blog promises a wealth of write-ups from different members sprinkled throughout the year, providing insight into both upcoming and classic games.
Read more: Nintendo Treehouse begins a behind-the-scenes Tumblr blog
JAPANESE MARIO KART 8 DELUXE SITE BOARDS THE HYPE TRAIN
The official Japanese promotional site for Mario Kart 8 Deluxe went live, detailing the classic racer's many tracks, characters, items and Battle Mode offerings. Visit the site for the hype, stay for the sweet montage videos, and leave wishing Nintendo had announced some new tracks.
Read more: Official Japanese Mario Kart 8 Deluxe site launches
NINTENDO WINS SIX YEARLONG 3DS PATENT CASE
A US Appeals Court ruled in favor of Nintendo in a 3DS patent case against Tomita Technologies International. Essentially, the court found that the 3DS in no way infringed upon the patented technology by Tomita, finally bringing the grueling six year case to a close.
Read more: Nintendo confirms 3DS patent case win on appeal
MONSTER HUNTER XX MEETS SAILOR MOON BECAUSE WHY NOT
No stranger to bizarre crossover promotions, Monster Hunter XX will be getting Sailor Moon's feline guide Luna as a downloadable costume for its adorable Palico pals, complete with a Cutie Moon Rod weapon. Still waiting on that western localization announcement, Capcom.
Read more: Sailor Moon's Luna available as DLC in Monster Hunter XX
SHINY MAGIKARP CONFIRMED FOR POKÉMON GO
After several days of intrepid Trainers discovering Shiny Magikarps in the wild, the official Pokémon GO YouTube channel finally confirmed the floppy fish's existence, releasing a small video to commemorate the occasion. Happy hunting!
Watch here: Shiny Magikarp event confirmed

That's all for today! For all your future Nintendo news, stay plugged in to Nintendo Wire.
Leave a Comment