Welcome to the Daily Wiretap! Each day the team here at Nintendo Wire works tirelessly to bring you the best, most relevant late-breaking Nintendo news this side of the Mushroom Kingdom. To help make ingesting all these meaty stories easier than Kirby hopped up on Miracle Fruit, we've compiled a handy list of noteworthy announcements and general industry happenings regarding the Big N in the last 24 hours. Without further ado, here's a few things we've picked up over the wire for today:
NINTENDO DOUBLES DOWN ON SWITCH SUCCESS BY UPPING CONSOLE PRODUCTION
Having sold nearly 2 million units in less than a month, Nintendo plans to double its Switch production from 8 million units to 16 million over the next fiscal year.
Read more: Nintendo hopes to sell 10 million Switch consoles in the next fiscal year
A QUICK PEEK AT SONIC FORCES GAMEPLAY
In case you blinked and missed it, Sonic Forces is racing towards Nintendo Switch later this holiday season. To feed your need for speed, a new gameplay trailer focusing on Modern Sonic debuted this morning.
Watch here: Sonic Forces debut gameplay trailer
FIRE EMBLEM HEROES SPREADS SOME LOVE TO ANDROID PLAYERS
Nintendo graced Android players with a couple Fire Emblem goodies today. Alongside a free 4-star F!Corrin unit being handed out, Japan got a fancy new Google Play commercial acting as a loving tribute to the series' legendary history. Here's hoping the iOS version gets some similar love in the near future.
Read more: New Google Play commercial graces Fire Emblem Heroes alongside "Starter Support" bonuses
YACHT CLUB GAMES OPEN TO MORE SHOVEL KNIGHT AMIIBO
A recent interview with Sean Velasco, designer and director at Yacht Club Games, poses some serious threats to amiibo collectors' savings accounts. While nothing's officially confirmed, he's quoted as being very open to seeing Plague Knight, Specter Knight and King Knight take the toys-to-life plunge.
Read more: Yacht Club Games open to the idea of more Shovel Knight amiibo
NINTENDO GATHERS BOTW'S HIGH PRAISES IN NEW VIDEO
If for some reason you need more encouragement to justify picking up Link's universally lauded adventure, Nintendo has gathered all its rave reviews in one visually stunning video. Believe the hype!
Watch here: Breath of the Wild's high praises showcased in new video
MIITOPIA LOCALIZATION RUMOR
Fans hoping for western localization of the bizarre Mii based fantasy RPG got a flicker of hope today, as Nintendo officially filed a US trademark for the title. By no means a guarantee, I'd say it's got a fair shot making the leap overseas given Tomodachi Life's impressive sales figures to date.
Read more: Nintendo files a US trademark for Miitopia
GORGEOUS BREATH OF THE WILD WALLPAPER RELEASED
In celebration of Breath of the Wild's critically acclaimed launch, Nintendo Japan released several awe-inspiring wallpapers featuring new art from the game. Rest assured, the stoic poses of Hyrule's Champions shall remain plastered on my phone's lock screen far into the foreseeable future.
Read more: Nintendo releases new Breath of the Wild wallpaper in celebration of the game's launch
CATCH ASH HAT PIKACHU IN ACTION WITH A NEW VIDEO
Japanese players of Pokémon Sun & Moon are in for a shocking treat in the coming months as Pikachu is slowly made available sporting the many incarnations of Ash's hat throughout the generations. Catch the little guy nuking the competition with his new exclusive Z-move in the video below!
Watch here: Pokémon Sun & Moon's Ash Hat Pikachu shown off in new video
GAMESTOP TO GET LIMITED STOCK OF SWITCH UNITS NEXT WEEK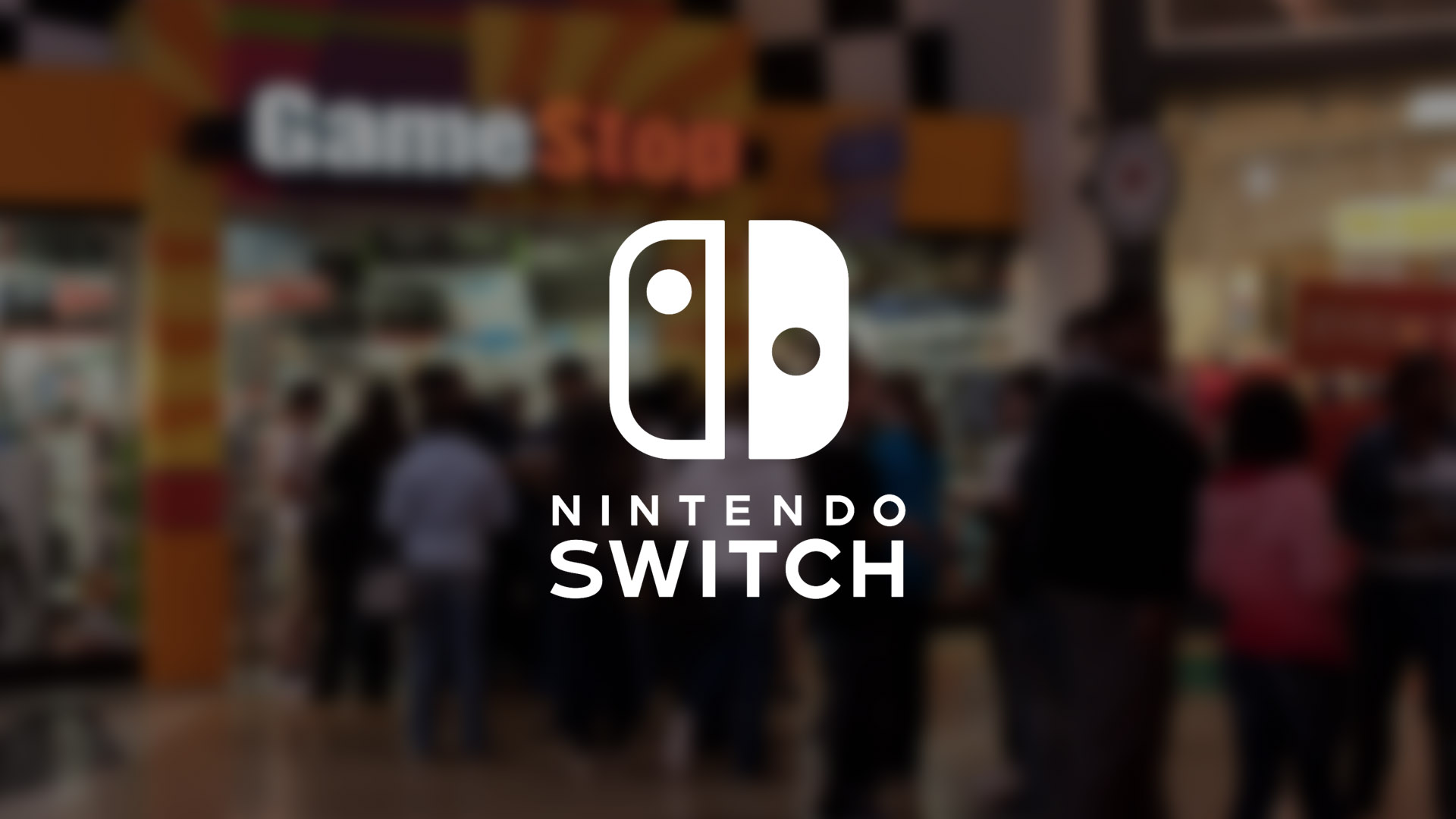 Were you one of the unlucky few unable to secure a Nintendo Switch at launch? Fret not, fellow Nintendo enthusiasts, as GameStop announced a limited stock of Switch consoles will be hitting store shelves next week! Best of all, it won't come bundled with tons of games and accessories you don't actually want or need.
Read more: Limited number of Switch units available at GameStop soon

That's all for today! For all your future Nintendo news, stay plugged in to Nintendo Wire.
Leave a Comment