Welcome to the Daily Wiretap! Each day the team here at Nintendo Wire works tirelessly to bring you the best, most relevant late-breaking Nintendo news this side of the Mushroom Kingdom. To help make ingesting all these meaty stories easier than Kirby hopped up on Miracle Fruit, we've compiled a handy list of noteworthy announcements and general industry happenings regarding the Big N in the last 24 hours. Without further ado, here's a few things we've picked up over the wire for today:
BREATH OF THE WILD IS FAMILY FUN AT ITS FINEST
Brittin Shauers — Nintendo Wire's very own Kaepora Gaebora come to life and resident expert on all things Zelda — spent some quality time in Breath of the Wild with his two daughters this month. Share in his experience wandering the wildlands of Link's latest adventure and witness the game's incredible ability to recapture a sense of childlike wonder long-lost to the passage of time.
Read more: Stop and smell the sunshrooms: Sharing the Breath of the Wild experience with children
IMPRESSIVE SWITCH SALES ROCK JAPAN
4Gamer reveals some nifty sales figures for the Nintendo Switch's second week in Japan. While still dominating the charts when compared to other consoles, check out what notable PS4 software releases ultimately ended up reigning supreme.
Read more: Switch remains at the top for sales in Japan even with decline in sales numbers
MORE DETAILS ON SPLATOON 2'S GLOBAL TESTFIRE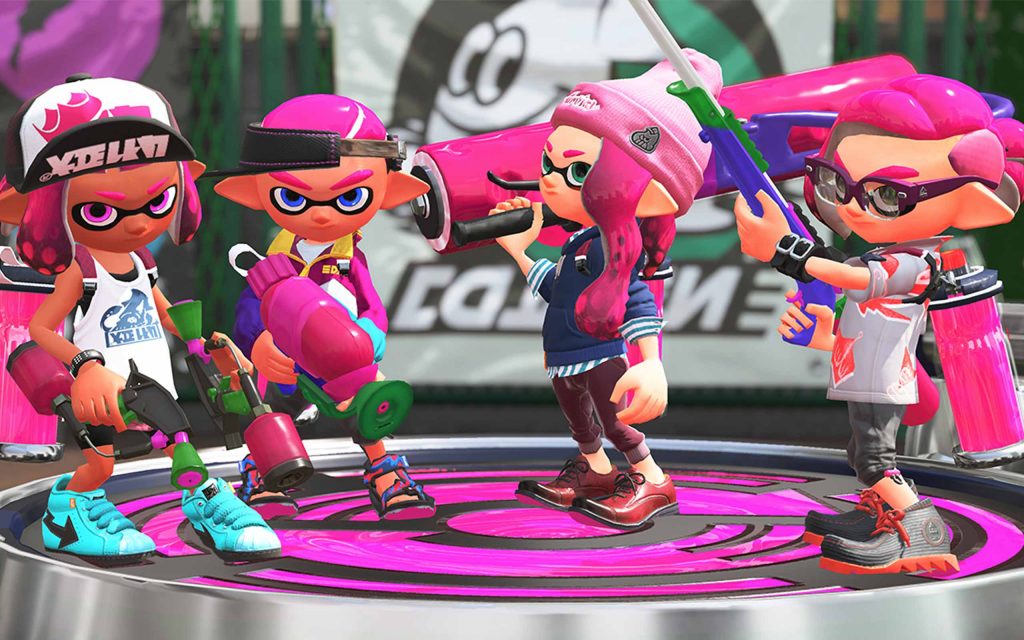 Splatoon's Japanese Twitter account has revealed which stages and weapons players will be splatting up the competition in later this month when the game's Global Testfire Event finally goes live.
Read more: Splatoon 2 Global Testfire stages and weapons revealed
THE THREE-DIMENSIONAL PUZZLER PICROSS 3D INVADES WII U VIRTUAL CONSOLES
The Wii U continues its adventures in life support during tomorrow's eShop update, courtesy of the flailing system's Virtual Console. For just under $10, pixel puzzle fanatics can pick up the Nintendo DS's infamous 3D number based puzzler originally released back in 2010.
Read more: Picross 3D puzzles on Wii U Virtual Consoles tomorrow
APRIL BRINGS CHANGE TO FIRE EMBLEM HEROES
New features are coming to Fire Emblem Heroes! As early as next month, expect the classic return of permadeath, inheritable skills, and two new potential conditions for battles: defense and reinforcements.
Read more: Fire Emblem Heroes announces plans for April and beyond
FIRE EMBLEM ECHOES AMIIBO SUPPORT DETAILED
In further Fire Emblem news, we now have amiibo functionality confirmation for both the Alm and Celica figures! Not only will they give access to a special dungeon, but each one will retain their unit's specific stats relative to their respective amiibo.
Read more: Fire Emblem Echoes Alm and Celica amiibo functionality revealed
FACTOR 5 RISES FROM THE ASHES
Fantastic news, Star Wars fans! Factor 5's cofounder Julian Eggebrecht announced the epic revival of Rogue Squadron's infamous development studio. While Star Wars itself might be difficult to develop given Disney's recent acquisition of the franchise, all their original IPs have been reacquired, making a new entry in the classic side-scrolling series Turrican more than likely on Nintendo platforms.
Read more: Rogue Squadron and Turrican developer Factor 5 resurrected
AZURE STRIKER GUNVOLT 2 GETS AN EXCITING NEW TRAILER
In case you blinked and missed it, new DLC struck the Mega Man Zero inspired action platformer Azure Striker Gunvolt 2 late last week. To celebrate the occasion, developer Inti Creates released a new trailer showcasing all the additional content in action!
Watch here: (Video) Azure Striker Gunvolt 2 – Introduction to DLC

That's all for today! For all your future Nintendo news, stay plugged in to Nintendo Wire.
Leave a Comment