The Wonderful 101: Remastered
Console: Nintendo Switch
Availability: Physical and digital
Genre: Action-Adventure, Hack-and-Slash
North American Release Date: May 19, 2020 (Digital)/June 30, 2020 (Physical)
Japanese Release Date: June 11, 2020 (Physical and Digital)
European Release Date: May 22, 2020 (Digital)/July 3, 2020 (Physical)
ESRB Rating: T
amiibo Compatibility?: Unknown
Developers: PlatinumGames


Synopsis
The Wonderful 101 is coming to Nintendo Switch (and PlayStation 4 and Steam) via a Kickstarter campaign!

The Wonderful 101 is a "Unite Action" action-adventure game developed by PlatinumGames Inc., directed by action game luminary Hideki Kamiya, and originally released on the Wii U.
In this game, players take control of the Wonderful Ones, heroes from all over the world chosen to defend the Earth from all manner extraterrestrial threats! When the peaceful Blossom City comes under attack by alien invaders, Wonder-Red, Wonder-Blue, and the rest of the Wonderful Ones suit up and unite to save the world!
The Wonderful 101: Remastered will be released on Nintendo Switch, with versions for other platforms becoming available via stretch goals. PlatinumGames also plans to add a host of extras as stretch goals are met, with the goal of making The Wonderful 101: Remastered the definitive depiction of its heroes' exploits!
Check out everything you can get by backing this project on Kickstarter: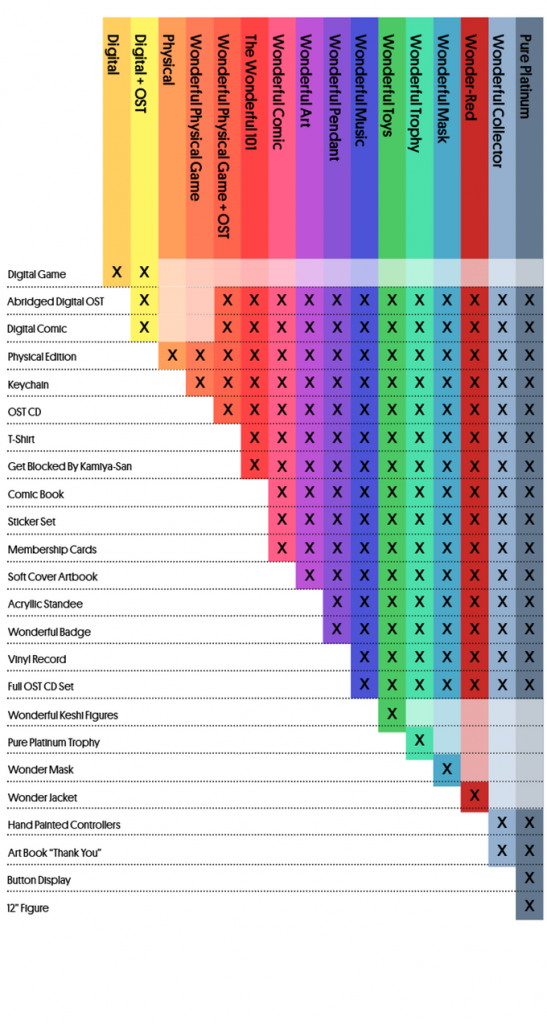 Latest News and Articles
Guides
[crfp]