Octopath Traveler II
Console: Nintendo Switch
Availability: Physical and digital
North American Release Date: February 24th, 2023
Japanese Release Date: February 24th, 2023
European Release Date: February 24th, 2023
amiibo Compatibility?: No
Demo Available?: No


Synopsis
A brand-new entry in the Octopath Traveler series, taking the series' HD-2D graphics, a fusion of retro pixel art and 3DCG, to even greater heights.
In the world of Solistia, eight new travelers venture forth into an exciting new era. Where will you go? What will you do? Whose tale will you bring to life?
Every path is yours to take.
Embark on an adventure all your own.
Special Editions
Price: $179.99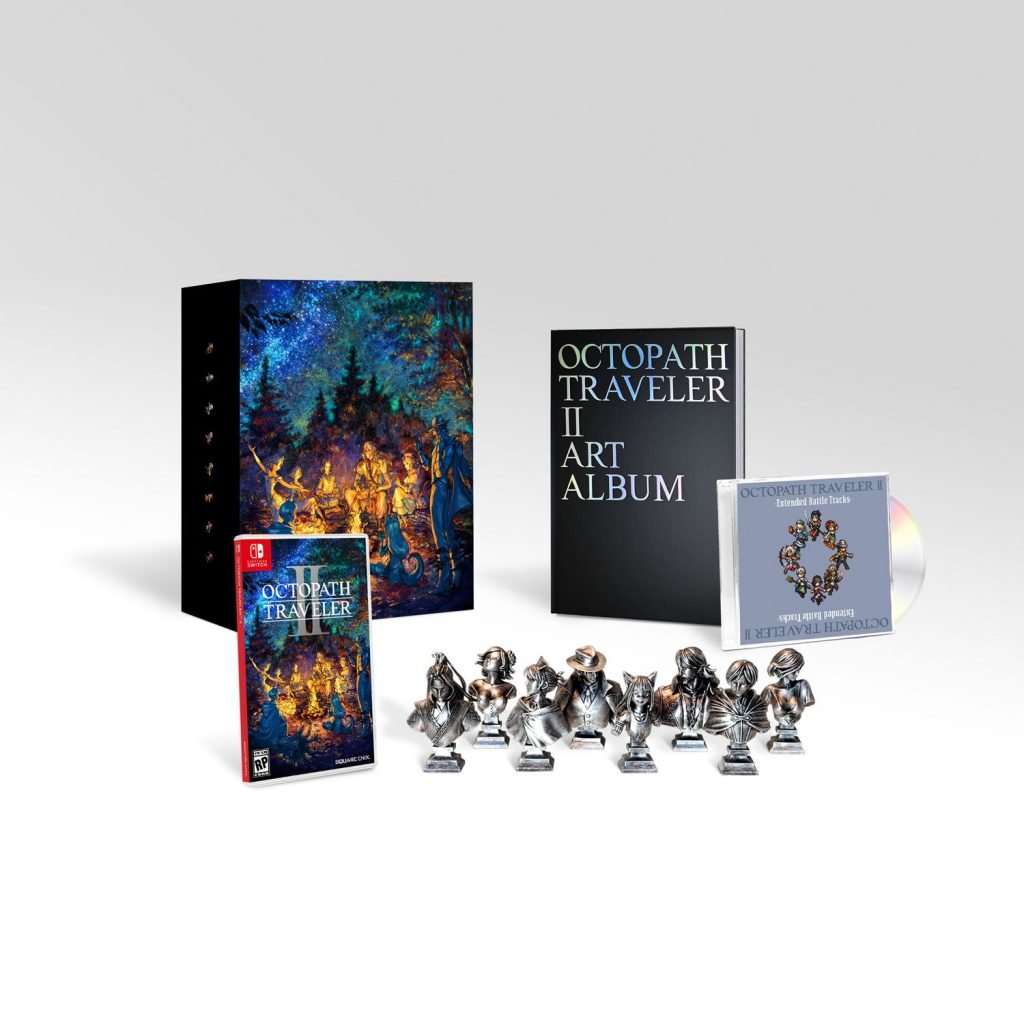 OCTOPATH TRAVELER II ART ALBUM
This art book features a collection of package art, world maps, and illustrations depicting eight travelers and their Crossed Path. The pages are specially bound to open flat at 180 degrees, making it very easy to view and appreciate the full-size spreads. The cover has a smooth matte finish with foil stamping giving the book a luxurious feel.
※Size: B5 (182 x 257 mm) / Hard Cover Album Bound / 44 pages
OCTOPATH TRAVELER II –Extended Battle Tracks–
This mini OST includes 24 variations of Extended Battle Tracks, with unique intro melodies for each of the eight protagonists, which play when taking on a strong foe. This is a special CD with song variations not included in the complete soundtrack which will be sold separately.
※These song variations may be sold separately at a later date.
OCTOPATH TRAVELER II Travelers Bust Set
A set of bust figures depicting the eight travelers, the protagonists of the title. The striking expressions in their respective gazes foreshadow each of their journeys about to begin. Also the background inside the figure package features a map of the Solistia continent. When displaying this map as a backdrop for the figures, it feels the epic world of OCTOPATH TRAVELER II unfolds right in front of you. Of course, these stylish figures can be displayed on their own as well.
※Approximate Figure Size: W 32 mm x D 24.6 mm x H 76 mm
Latest News and Articles
Guides
More from This Series
You might be interested in some more games from this series. Click a game below to learn more!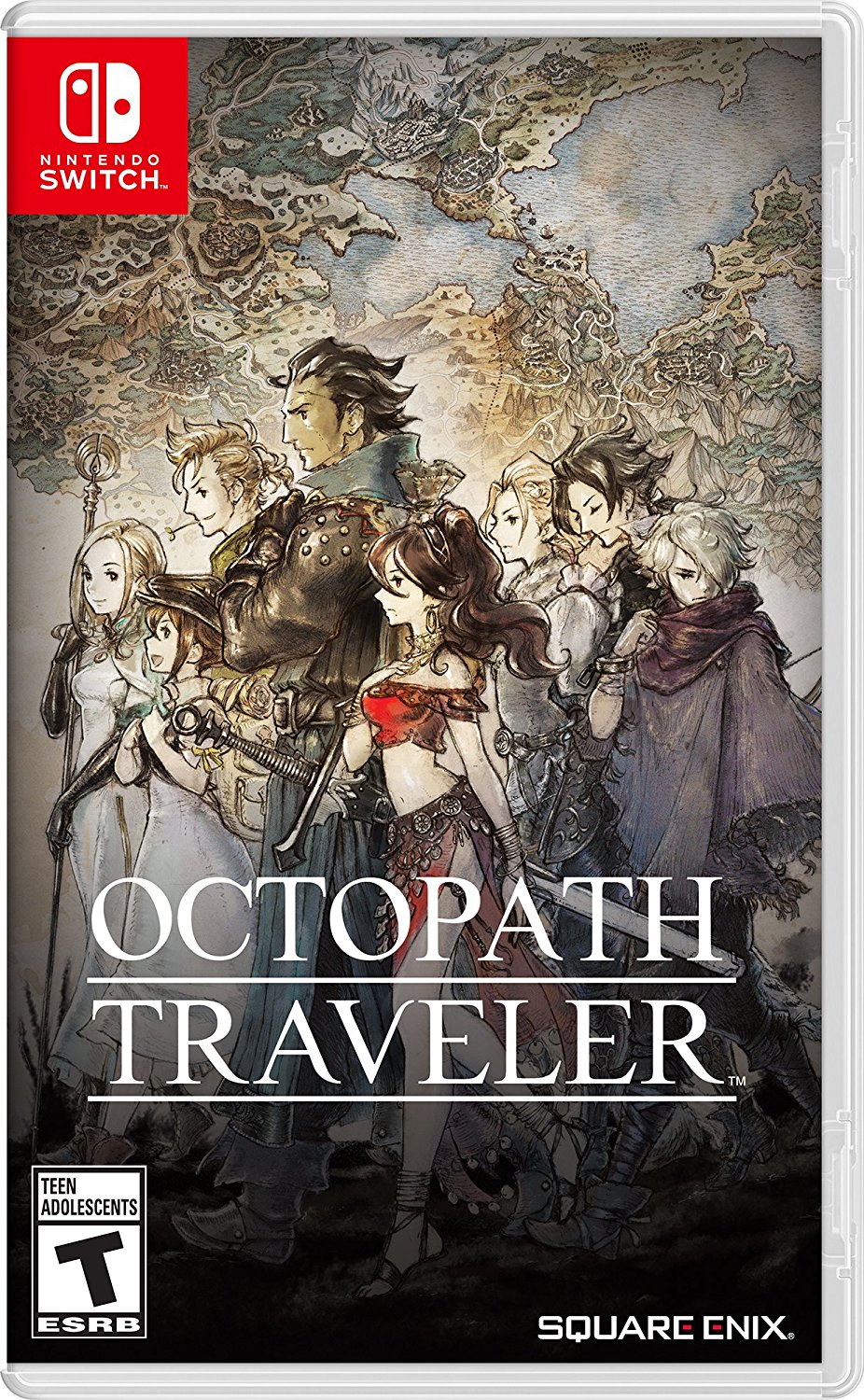 Octopath Traveler
[crfp]