Now that Octopath Traveler II is available for all to journey through on Nintendo Switch, it's the perfect time to splurge on extra goodies themed to the game. And if you've got a physical copy, this new My Nintendo reward was made just for you! For 30 Platinum Points you can snatch up this Octopath Traveler II Day & Night Printable Box Art Covers reward that offers eight reversible designs (featuring artwork by Character Designer Naoki Ikushima) to insert into your game case, with all of them featuring main characters from OT2.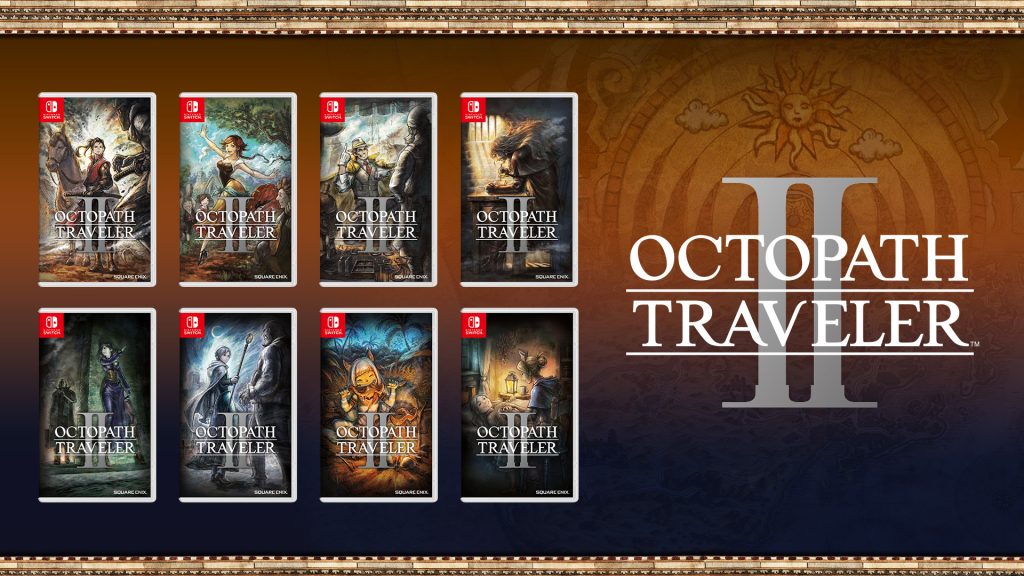 As usual, they recommend you use 8.5″ x 11″ paper to print off these covers, and for the best results you'll want to use gloss text-type paper (if available).
For 30 points, this is a pretty beautiful way to decorate your Switch collection!
Leave a Comment