Square Enix's Team Asano has been on a roll this year. First back in March they release the generally liked tactics RPG Triangle Strategy, and back in July they released the excellent and renowned remake of 1994's Live A Live. Apparently, even that level was not enough for the team though, as they've revealed their next title for early 2022: Octopath Traveler II, a sequel to the successful multi-protagonist 2018 RPG.
Just as in the first game, you have eight different characters with unique abilities and stories to follow: Hikari, the Warrior, seeking a way home and an end to conflict; Agnea, The Dancer, looking to become a star and make people happy; Partitio, the Mechant, a man seeking prosperity and the end of world poverty; Osvald, the Scholar, seeking revenge against the man who took everything from him; Throné, the Thief, seeking freedom from a bloodstained life; Temenos, the Cleric, journeying for truth; Ochette, the Hunter, hunting for meat and legends; and Castti, the Apothecary, seeking memories after losing sight of who she is. It's worth noting that these are the same classes/roles as the last game (and that the first letters of the protagonists' names once again spell out OCTOPATH).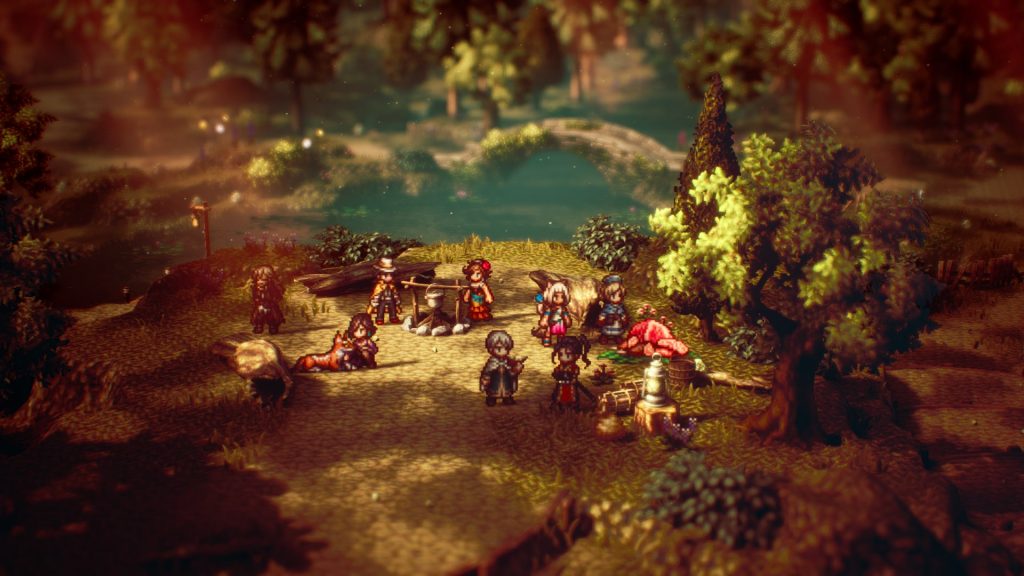 You'll explore a brand-new world (including a wide ocean and ship travel this time). Also new is that each traveler's path action — their unique field ability that interacts with the world — changes between day and night. We see one example with Hikari, who can challenge folks during the day or bribe them with coin at night. The trailer appears to show more party interaction in the environment, which was a criticism of the last game, so hopefully we get more inter-party dialogue this time. 
Octopath Traveler II sets out on February 24th, 2023. Pre-orders of the game are live now, including a very fancy (and very pricey) Collector's Edition — which includes an art album, special extended track soundtrack, and eight bust figures alongside the game — for $180 (plus tax and shipping!) You can pre-order a copy now, if you'd like.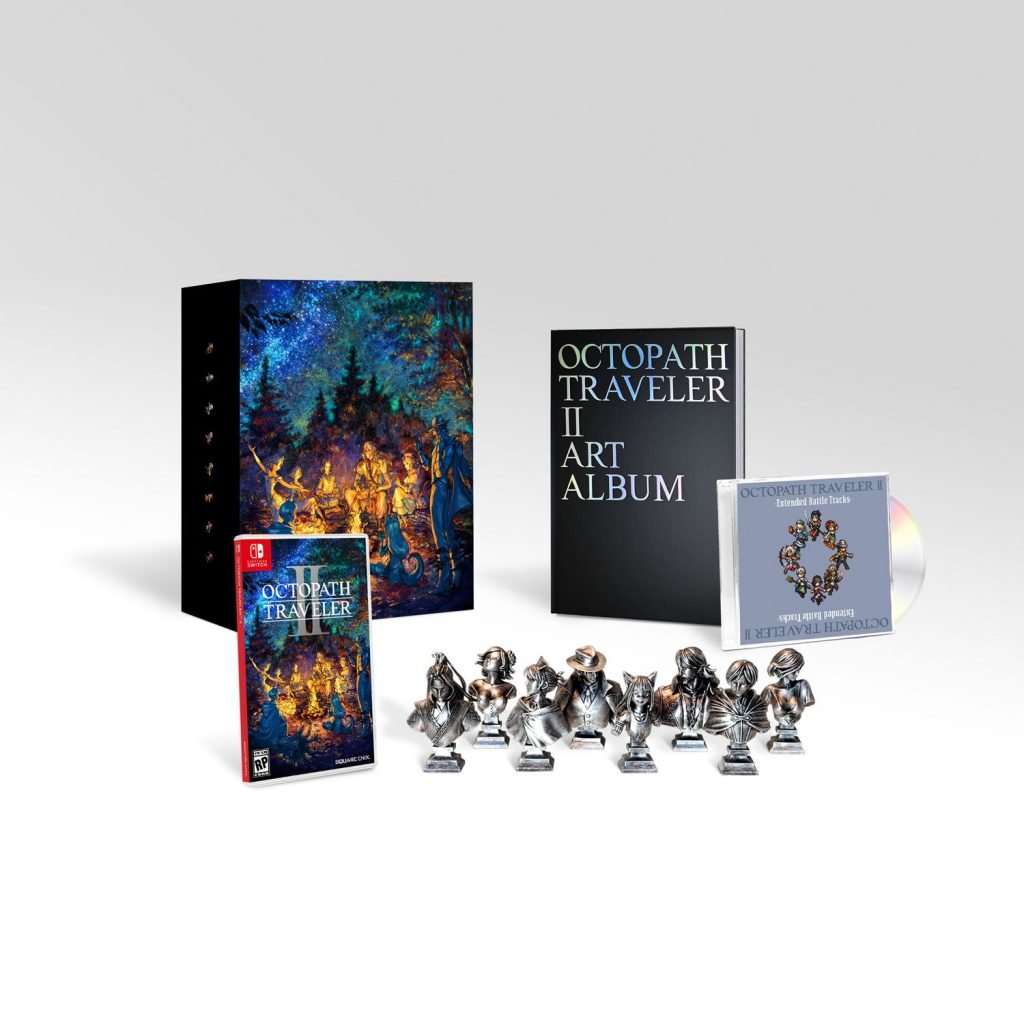 Gallery
Leave a Comment