Video game fans are no stranger to Lego Ideas, the community platform where lucky contributors pitch their ideas directly to Lego for the chance of having their sets made into a reality. In the past we've covered Kirby, Metroid, and many, many Zelda concepts, but this latest is from an iconic a third party SNES game.
SevenDeadlyStreamers' Chrono Trigger set primarily recreates the game's opening section set at the Millenial Fair, complete with dancing robots, carnival tents, and a very important time portal, but they also went the extra mile to recreate the whole party as minifigs. Even the crew's time-travelling Epoch is along for the ride. Check it all out: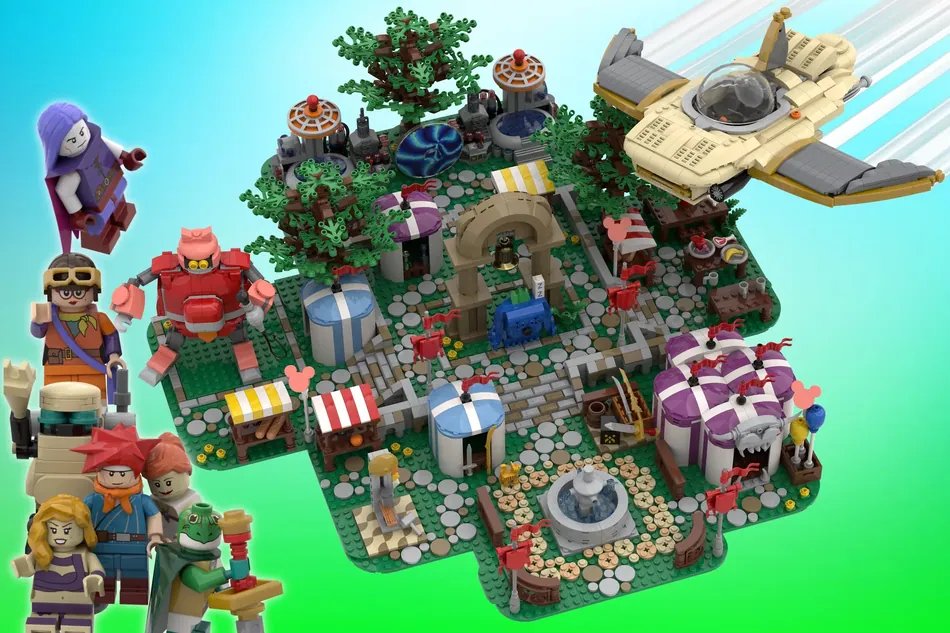 For a Lego Ideas set to enter the review stage it needs to get at least 10,000 votes, and as of right now the set has just over 600. Of course, even if it hits that lofty goal there's still an internal review, licensing, and other concerns to address, but it's still worth a shot if you're a fan of the game!

Leave a Comment