Over the course of the pandemic, as many individuals struggled to find healthy ways to stay in shape Ring Fit Adventure instantly became a household name for Nintendo fans. The exercise role-playing game miraculously made its way to becoming one of the console's best-selling games as it was (and still is) a perfect way of entertainingly adding exercise to a daily routine.
During Nintendo's 81st Annual General Meeting of Shareholders, the company's president was asked about the future of Ring Fit Adventure during the Q&A section. One shareholder questioned Nintendo President Shuntaro Furukawa whether or not the company planned on developing a sequel to the game as he had been quite enjoying it since the pandemic began. Furukawa answered the shareholder with the following response:
"Since Ring Fit Adventure was released in October 2019, strong demand has continued in Japan and overseas. It sold 7.38 million units globally during the fiscal year ended March 2021, and culminate sales have exceeded 10 million units. This title is popular also in the Asia region including Korea, Taiwan, and Hong Kong, even though Nintendo's main business regions are Japan, the U.S., and Europe. With regards to future developments, I cannot disclose specific plans, but we would like to take various initiatives so many people continue to play this title."
Since its launch in October of 2019, Ring Fit Adventure has received various updates, including a rhythm mode and extra accessibility options. Nintendo's continual support of Ring Fit Adventure comes as no surprise as the original intellectual property became a smashing hit that has continually found itself in demand and needing restocks globally.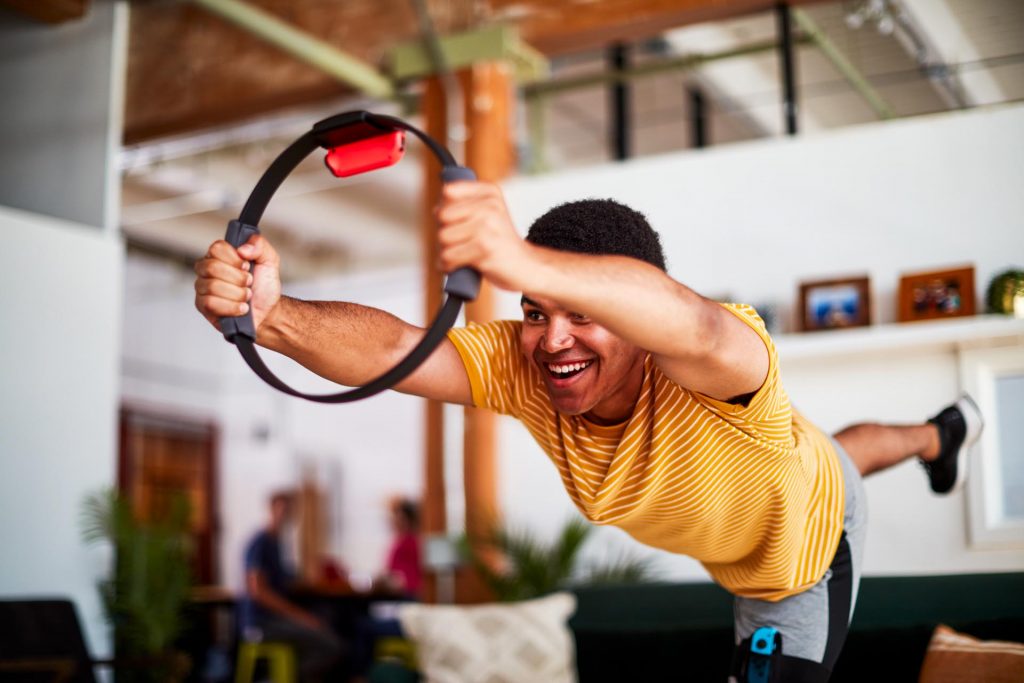 If any new Ring Fit Adventure news makes the rounds, we'll be sure to let you all know.
Leave a Comment