Nintendo Switch fitness game Ring Fit Adventure has received a free update adding in several new features, including a Rhythm Game mode.
The announcement was made during this morning's surprise Nintendo Direct Mini, which showed off the game's new Rhythm Game mode.
17 tracks are in the mode, including some from popular Nintendo games like Super Mario Odyssey ("Jump Up, Superstar!" and "Ground Theme (Band Performance)"), The Legend of Zelda: Breath of the Wild ("Breath of the Wild Medley"), Splatoon 2 ("Splatoon 2 Medley"), and Wii Fit ("Wii Fit Medley").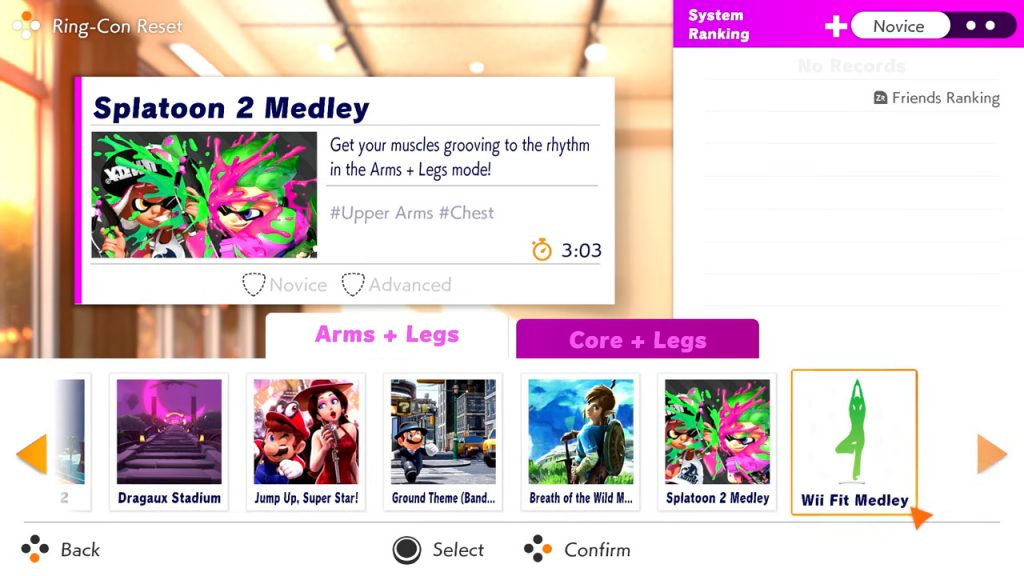 Players using the Rhythm Game mode can target both their arms and legs and their core and legs in two separate sub-modes.
Additionally, companion Ring has received a female voice option and several language options have been added to the game, including Japanese, French, German, and Spanish (Spain).
A new jogging option has also been added to both the Custom and Quick Play game modes, allowing players to jog freely through a variety of fields outside of the game's Adventure Mode.
Leave a Comment