The character reveals continue for Natsume's Harvest Moon: One World! We've met Kanoa, Malika, Sami, and Gabrielle so far. Today we can add another name to the game's eligible marriage candidates, Tristan!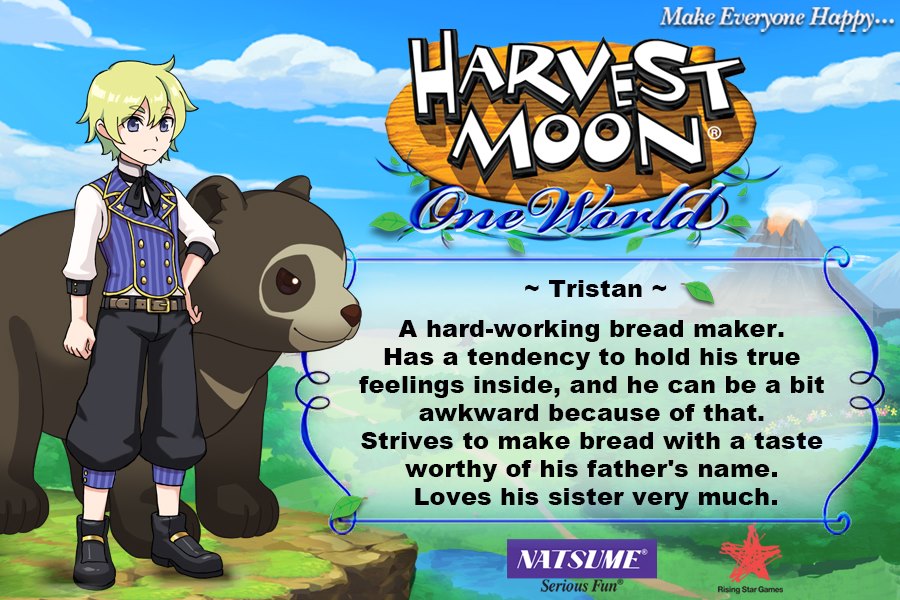 The village Lebkuchen was once known far and wide for their bounty, but with the disappearance of the world's crops, it has lost its former glory. However, this baker isn't going to let that slow him down!
While Tristan's sister hasn't been named or officially revealed, we may have seen her already. Shown in screenshots released in September, Laura shares a resemblance with Tristan as well as similar clothing details (gold buttons, ribbons, striped-clothing). Plus, she's a bachelorette character given the heart meter next to her name. If that's the case, we'll know for sure when Natsume announces the next bachelorette!  
Harvest Moon: One World will be released on Tuesday, March 2nd, 2021 (for North and South America), and on Friday, March 5th, 2021 (for Europe via Rising Star Games.)
Leave a Comment