After Natsume announced Harvest Moon: One World would be delayed into 2021, they followed up that there would be more updates about the game's cast of characters and more. Today, they're delivering on that promise with the reveal of Bachelor #2 on their community blog and social media channels. Meet Sami!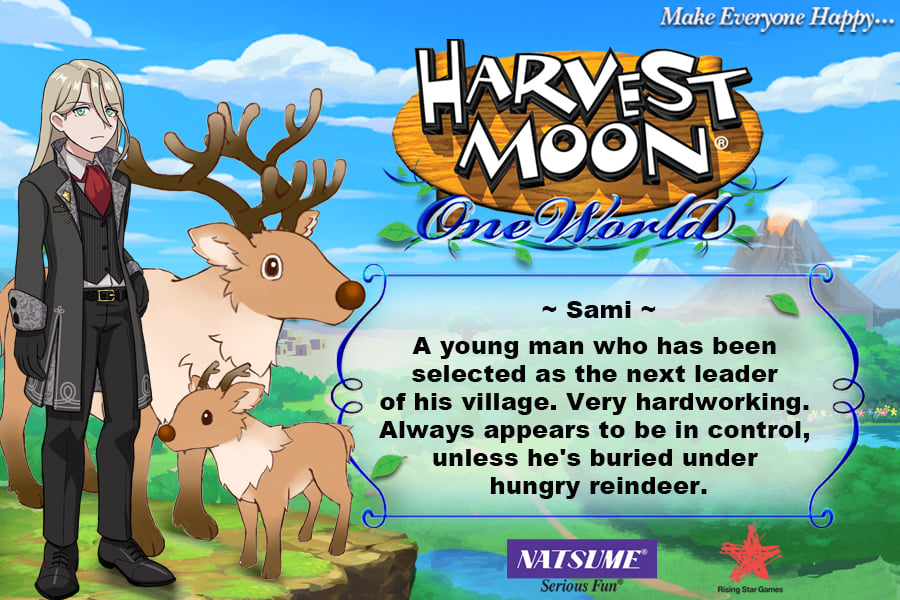 "Hailing from the chilly Salmiakki, Sami has some big responsibilities in his future! If only the reindeer understood he needed to be taken seriously…"
Previously, Malika and Kanoa were announced. When you line them up side-by-side with Sami, One World's cast of characters really shine! Honestly, I'd love to see a spin-off manga with these NPCs, similar to previous Harvest Moon games. This change in art direction is hitting that sweet spot of anime design elements and Harvest Moon nostalgia. 
Harvest Moon: One World will be available on Nintendo Switch in early March 2021.
Leave a Comment