Let me be completely clear – today's Super Mario Bros. 35th Anniversary Direct was amazing, and I would never suggest otherwise. Nintendo completely surpassed my expectations, with huge surprises like Mario Kart Live: Home Circuit bringing an augmented reality/remote control hybrid racing experience and all-new content to the upgraded re-release of Super Mario 3D World. Even the 3D All-Stars announcement, which we all saw coming from a mile away given the preceding months of circulating rumors, filled me with complete joy when I saw some of the greatest platforming titles running on the Nintendo Switch in higher resolution.
Still, with every fantastic idea Nintendo has, they often come packaged with some strange caveats that make us pose the question best demonstrated by former Nintendo President Reggie Fils-Aime. 
That's certainly the case with Super Mario 3D All-Stars, which will only be available for a limited time from September 18th, 2020 until March 31st, 2021. It's a very strange decision, and definitely an unfortunate one for late Nintendo Switch adopters or for those who simply can't afford the game during this time frame. That's not the only issue with 3D All-Stars, of course. The collection includes Super Mario 64, Super Mario Sunshine, and Super Mario Galaxy – but despite Mario's debut space adventure being included, many fans couldn't help but notice a galaxy-sized black hole in the collection. That's right: the excellent sequel, Super Mario Galaxy 2, is sadly being left out. Popularly hailed as Mario's greatest game, Galaxy 2's absence is disheartening.
Why on earth would Nintendo leave out such a beloved game? We may or may not get a proper answer, but in the meantime, we have the power to speculate!
Potential lack of cartridge space
Given that Nintendo Switch cartridges can hold up to 32GB of content, ROMs and ISOs of Mario's past 3D adventures are comparatively minuscule in size, this may be the most unlikely possibility. Still, given that all three of the games included in 3D All-Stars will be upscaled, optimized, and come with new features, it's not entirely out of the realm of possibilities that Nintendo could be filling up enough of that precious storage space to give Galaxy 2 the boot, but with the official Nintendo website listing a mere 4.8 GB size requirement, it's unlikely.
So there's definitely room for doubt, and on its own it would be a poor excuse to leave out such a fine game, but, regardless, it's still possible that this could be a factor.
Trilogies are popular
All good things come in threes, or so the saying goes. You may not be convinced by that in this particular scenario, but hear me out.
There have been tons of trilogy-packaged game collections over the past decade or so, bringing upscaled trios of classic games to newer generations of hardware. Nintendo fans in particular will recall the excellent Metroid Prime Trilogy on Wii, and more recently, the Crash and Spyro collections on Nintendo Switch. "Three-games-in-one" has a nice ring to it, and while I'd love to see Nintendo break the rules in this case, it could just be that the number "four" doesn't seem to be as appealing to consumers. With this in mind, and with an "if it's not broken, don't fix it" approach, I could see Nintendo wanting to follow the "trilogy" trend made so popular within the industry.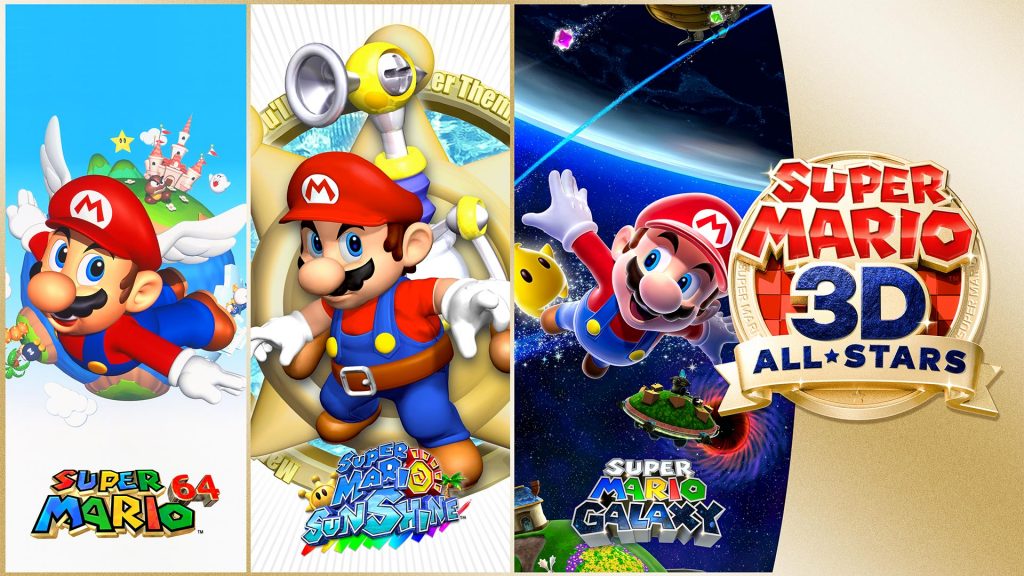 Nintendo may want to maintain a variety
If there's something to be said for Super Mario 64, Sunshine, and Galaxy – aside from the fact that they are all outstanding platformers – it's that they all feel completely unique and different from each other. I absolutely love Galaxy 2 to Star Bits, but there's no denying that it's essentially an expansion of its predecessor – a very welcome, incredible, and even superior expansion, but an expansion all the same. In a 2010 interview with Game Informer, Producer Shigeru Miyamoto said that the game was originally considered as "Super Mario Galaxy 1.5" after all.
They may have two separate galaxies, but when it comes to gameplay similarities, the games aren't exactly worlds apart. Going for two rounds of Mario's space exploits may not sound too unappealing for us fans, but from a marketing standpoint, perhaps Nintendo was concerned about oversaturating the package with the galaxy theme, and opted to maintain more variety within the selection.
The pandemic may have hindered development
The ongoing COVID-19 pandemic has introduced many problems for us all in 2020, and one of those – while less serious than the health risks that it has imposed worldwide – is that a ton of media releases are being delayed. Before today's Direct presentation, Nintendo fans had been starving for any news on games in Nintendo's pipeline. Due to many of the company's plans for the year being put on hold, Nintendo very likely struggled to put together today's Direct in time for Super Mario Bros' 35th anniversary. We're seeing the festivities continue on into 2021 with events and the release of Super Mario Worlds 3D + Bowser's Fury, so perhaps development on Galaxy 2 was sacrificed in order to meet a 2020 deadline. 
If there is an unfinished remaster of Super Mario Galaxy 2, then there may still be hope for those of us who want to see the game hop on a Launch Star and soar its way onto the Switch. Alternatively, the pandemic may have pushed Nintendo to hold off on releasing a completed Switch version of the game, purposefully staggering its release to a later date in an attempt to fill in a gap of its empty, post-COVID-19 release schedule.
In either case, this leads us to a much more positive theory.
Nintendo could be planning to release Galaxy 2 later on
The most optimistic possibility, of course, is that Nintendo has, in fact, not forgotten about Super Mario Galaxy 2 at all.
There are a few ways Nintendo could distribute the game at a later date. The most obvious would be to re-release the title on its own, perhaps with additional content in a similar fashion to the recently announced Super Mario 3D World + Bowser's Fury. It'd still be a little odd to isolate Galaxy 2 from Galaxy 1, but hey, I'll take it.
Another route the Big N could take is to reveal a 3D All-Stars 2, which could bundle Galaxy 2 with Super Mario 3D Land. With the latter being a 3DS game, it was optimized for portable play and the system's unique 3D effects, so bringing the experience to Switch may prove to be a bigger challenge than porting over Mario's other 3D adventures, but it's not impossible.
Finally – and this may be the wildest theory – Nintendo could always plan on releasing Super Mario Galaxy 2 as downloadable content. Releasing a full game as a DLC pack would be an odd move, and unlikely given 3D All-Stars will already have a limited audience due to its limited release, but as we've established, Nintendo is no stranger to… well, being strange.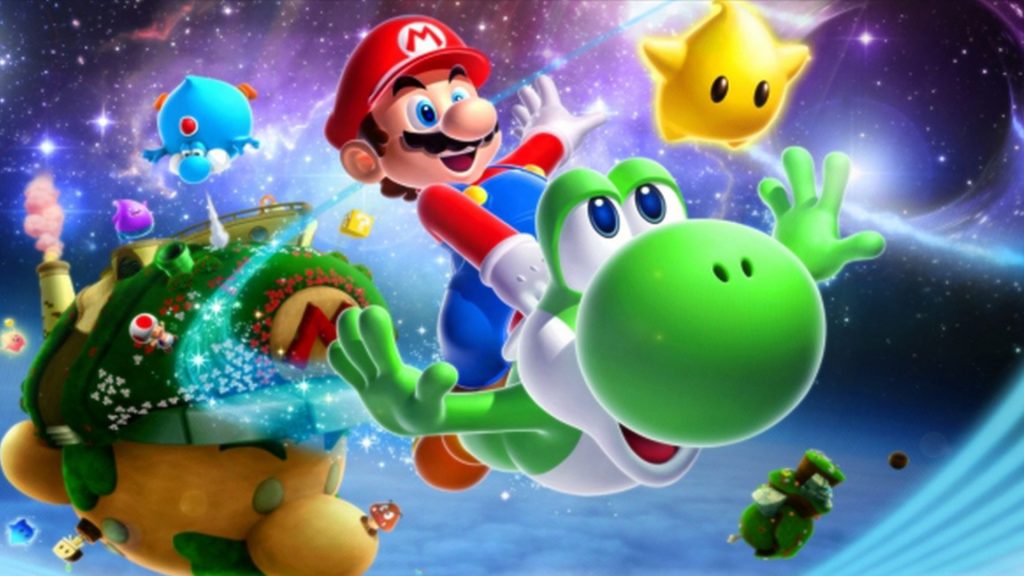 Let's hope this Galaxy isn't far, far away… forever
You can bet your lucky Power Stars that I already preordered Super Mario 3D All-Stars, and with or without Galaxy 2  I'm very grateful for the chance to revisit three, definitive versions of Mario's flagship games on my Switch. Still, I can't help but think that soaring across the stars again will be lonely without Yoshi, and I long to see Rock Mario and Cloud Mario return on Switch.
As I mentioned, though, it's not too late. Hopefully, the outcry from Super Mario Galaxy 2 fans will be heard rather than deserted in space. You've made us all very happy today, Nintendo, but if it's not too much trouble then we'd love it if you could spoil us just a little more.
Leave a Comment