Of all the amazing announcements made in today's Super Mario Bros. 35th anniversary Direct, I think this is the one that blew me away the most. Mario Kart Live: Home Circuit is a Nintendo Switch title that comes with a physical, remote control kart equipped with a camera. The kart will record its surroundings as you race it around, bringing an augmented reality Mario Kart race to your Nintendo Switch!
Mario and Luigi karts will be available, and players can create a course in their living space using provided gates. The physical kart will respond to boosts both in-game and in the real world, and will stop in its tracks when hit with an item. You can unlock a variety of course customizations and costumes for Mario or Luigi, and up to four players can race locally.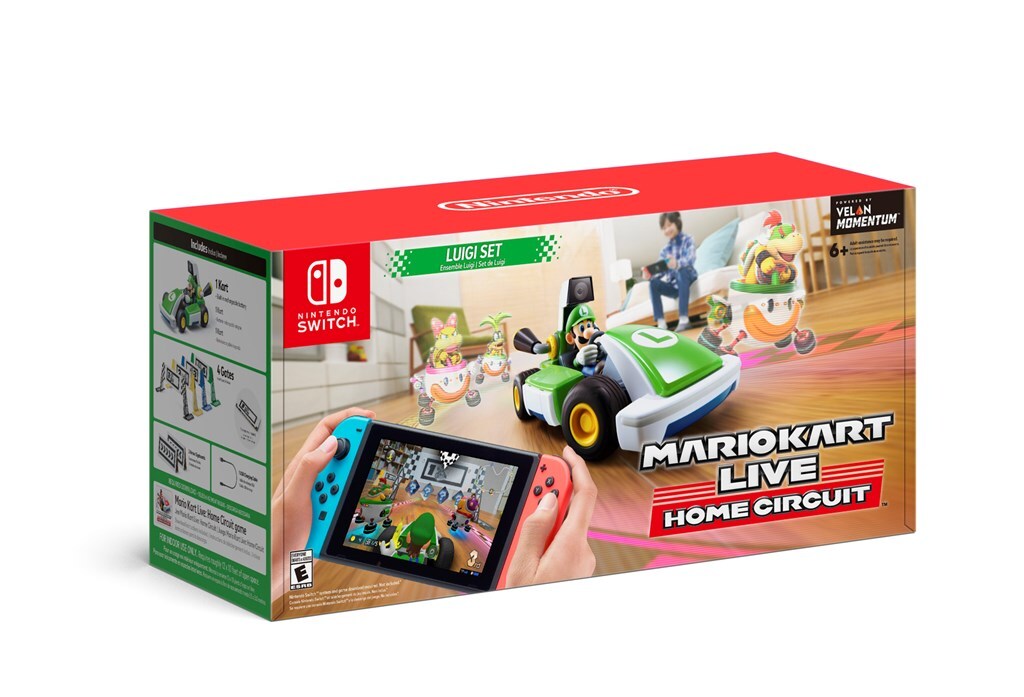 According to the game's PR, the game is being made in partnership with Velan Studios. Mario Kart Live: Home Circuit will launch on October 16th with a retail price of $99.99, available as a Mario Set or Luigi Set.
Leave a Comment