Ever since Paper Mario: The Origami King was announced for Nintendo Switch, we've been seeing a number of bonuses announced when people place pre-orders for the game at specific retailers. Most recently, EB Games Australia has revealed that those who pre-purchase the game through them will receive the same Paper Mario Origami Pack that Nintendo UK is offering fans. (EB's bonus won't be including the magnet set though.)
JUST ANNOUNCED: Preorder Paper Mario: The Origami King to receive an EB Exclusive Paper Mario Origami Pack! Build your own Paper Mario and friends on 17 July! 👑😍

While stocks last: https://t.co/5ZoygIQg83 pic.twitter.com/0dB23aZYpJ

— EB Games Australia (@EBGamesAus) June 17, 2020

The cute pack includes 12 sheets of origami paper, along with instructions for how the different creations can be made — with Princess Peach being one of the characters!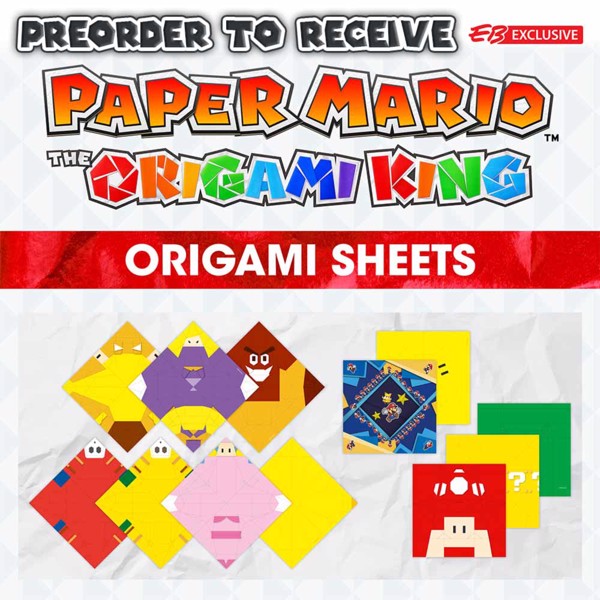 There's no word yet on the origami pack or magnet set making their way to stateside yet; and the same goes for the fantastic origami box that Japan is receiving as a bonus. So far, GameStop is the only retailer here in the US offering a bonus with pre-orders for Origami King. You'll receive a cute pin set featuring Mario and Peach when placing your order there.
If we do get word of any other bonuses, we'll be sure to let you know!
Leave a Comment