Paper Mario's next adventure is looking craftier than ever, with the main villains being origami takes on classic Mario enemies. Fittingly, Japanese retailer Geo-Online is offering a branded origami box as a pre-order bonus, complete with artwork of Paper Mario, his enemies-turned-allies, and their folded foes.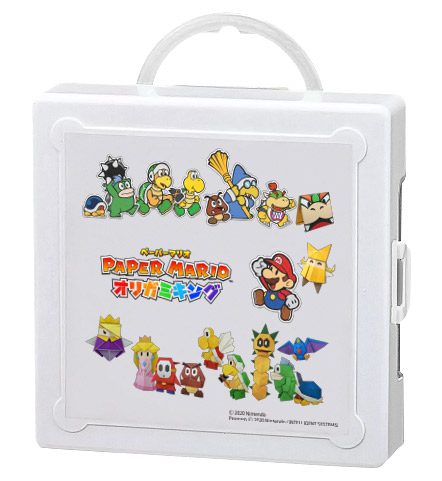 The box is designed to hold up to 300 origami sheets, though of course it can be used to carry other items like stationary.
Here's hoping Nintendo releases some origami guides for us to recreate some of the baddies for ourselves!
Paper Mario: The Origami King launches worldwide on July 17, and we've already seen some of the US and UK pre-order bonuses.

Leave a Comment