Greetings, Professor! Finally — something to report! Byleth from Fire Emblem: Three Houses has been announced as Super Smash Bros. Ultimate's fifth Fighters Pass DLC fighter.
The news was revealed this morning during Nintendo's "Super Smash Bros. Ultimate –  Mr. Sakurai Presents '???'" presentation.
Both male and female Byleth, the protagonist character from Fire Emblem: Three Houses, will be playable.
For those fearing the addition of yet another Fire Emblem swordsman, series director Masahiro Sakurai made sure to quell those fears: Byleth will also come equipped with three Heroes' Relics in addition to their Sword of the Creator.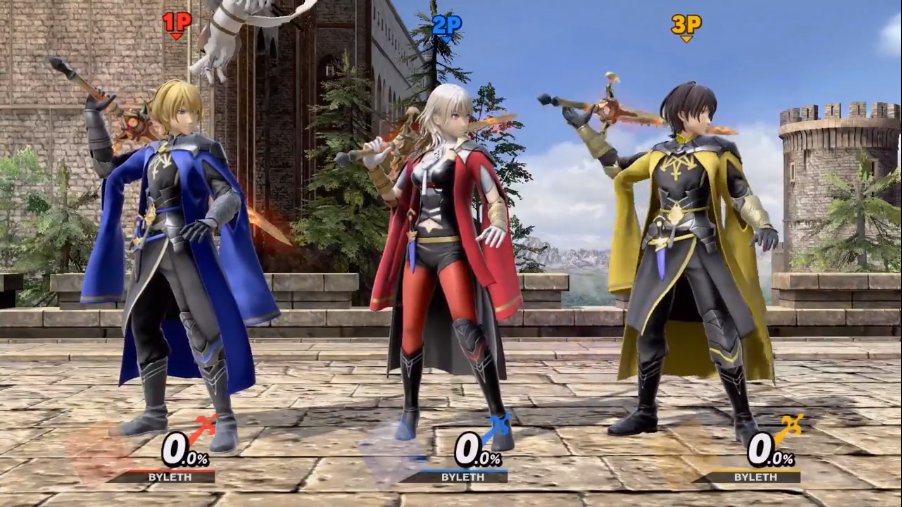 Byleth's P3, P4, P5, and P6 color variations are based on Edelgard, Claude, Dimitri, and Sothis, while the P7 and P8 color variations will be based on the character's look in the later portions of Fire Emblem: Three Houses.
Finally, Byleth's Final Smash is called "Pregenitor God Ruptured Heave"; here, they team up with Sothis to launch attack together.
The addition of Byleth rounds out the Fighters Pass, which added five more DLC characters to the game after the initial addition of Piranha Plant; six more DLC characters are coming in the form of Fighters Pass Vol. 2, announced this morning, as well.
Challenger Pack #5, including Byleth, the Garreg Mach Monastery stage, new Spirit Board, and new music, will become available to download starting January 28th, 2020 for $5.99 alongside the game's version 7.0 update; those who already own the Fighter's Pass will be able to download Pack #5 immediately.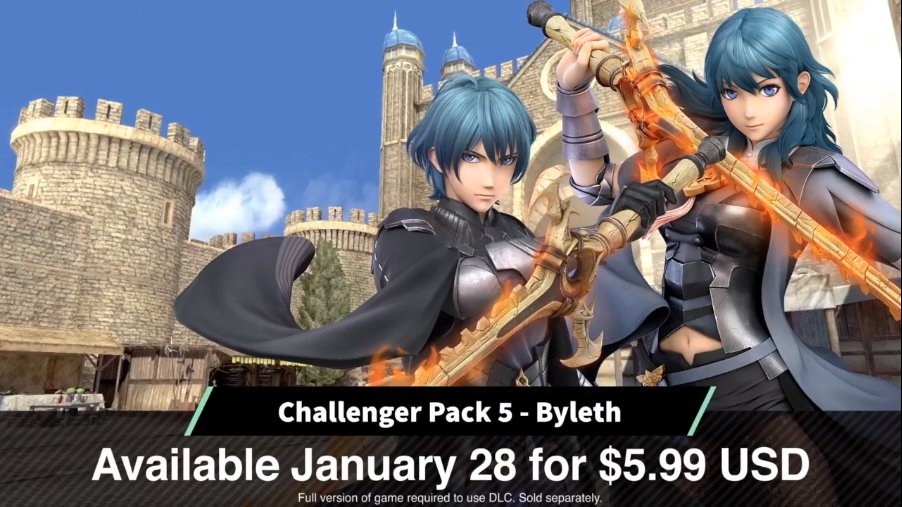 What do you think of Fire Emblem: Three Houses coming to Super Smash Bros. Ultimate? Let us know in the comments!
Leave a Comment