Fire Emblem: Three Houses
Console: Nintendo Switch (Console Exclusive)
Availability: Physical and digital
Genre: Adventure, Strategy, RPG
North American Release Date: July 26, 2019
Japanese Release Date: July 26, 2019
European Release Date: July 26, 2019
ESRB Rating: T
Supported Play Modes: TV, Tabletop, Handheld
amiibo Compatibility?: No
Developers: Nintendo
Review Score: 9.5


Synopsis
Become the hero the world needs in Fire Emblem: Three Houses for Nintendo Switch!
Fire Emblem: Three Houses takes place on Fódlan, where the Church of Seiros exercises great power over the land and its people. As the main character, you must not only fight on the battlefield, but also can move your character freely and interact with other characters to build relationships and gather information at some parts.
This turn-based tactical RPG will put new strategic twists on battling, with formations of troops supporting individual units on the battlefield. Do you have what it takes to survive and conquer in this brand new Fire Emblem game?
Special Editions
Seasons of Warfare Edition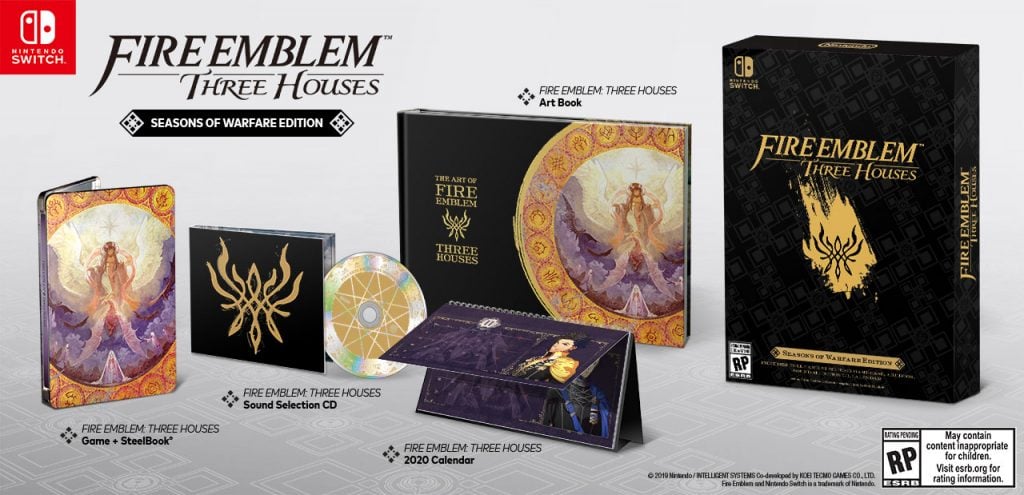 This special edition contains an art book packed with concept art and character artwork, CD sound selection featuring 30+ tracks including in-game music and some original arrangements, 2020 desktop calendar, steel book game case, and the game software.
Latest News and Articles
Guides
More from This Series
You might be interested in some more games from this series. Click a game below to learn more!
Fire Emblem Heroes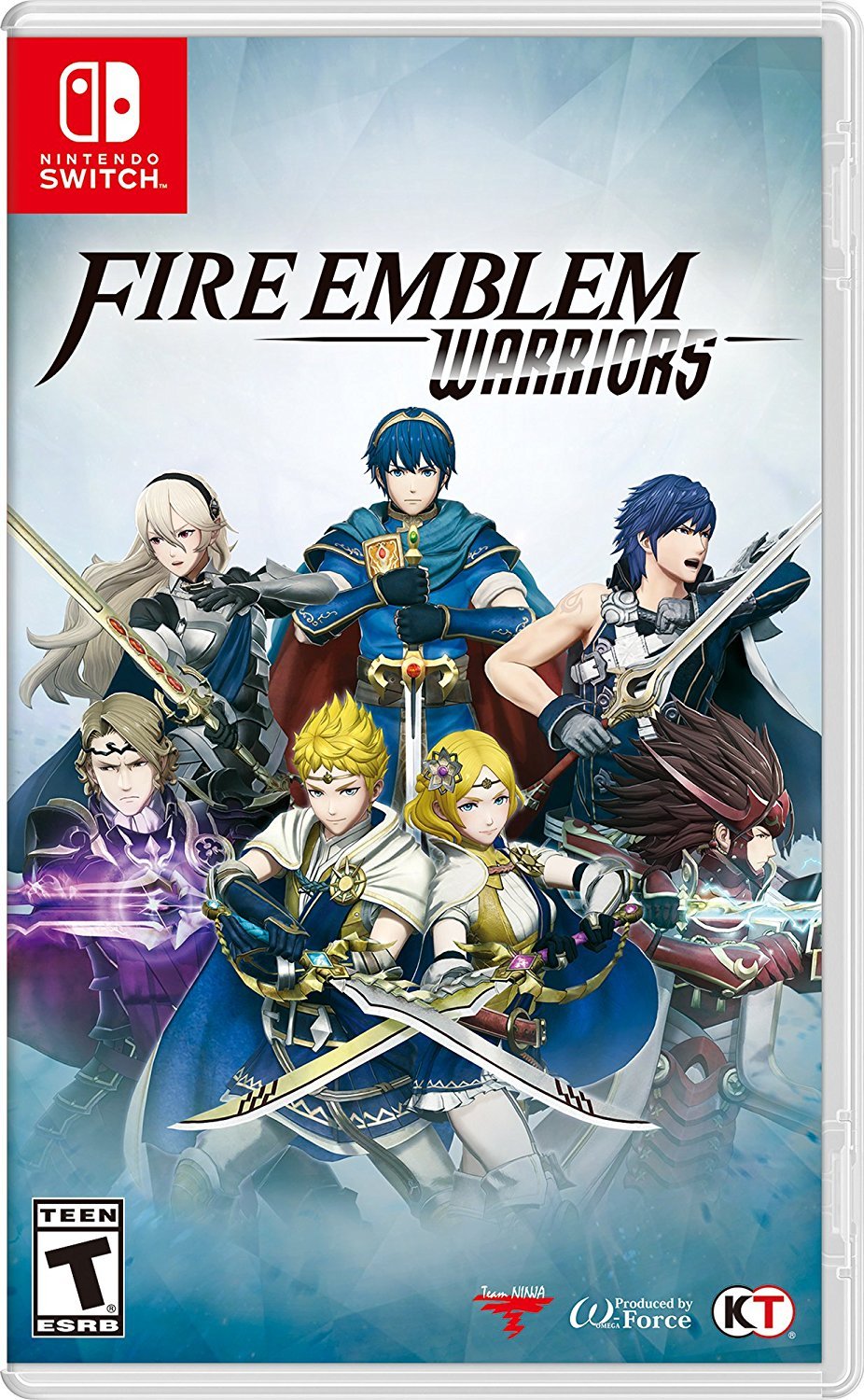 Fire Emblem Warriors
[crfp]