Sega revealed that three Sonic villains — Dr. Eggman, Metal Sonic, and Sonic Lost World's Zavok — make up Team Sonic Racing's final playable team.
Eggman is the technique character, Metal Sonic brings the speed, and Zavok is the heavy boy of the bunch. This completes Team Sonic Racing's roster, which now sits at 15 playable characters.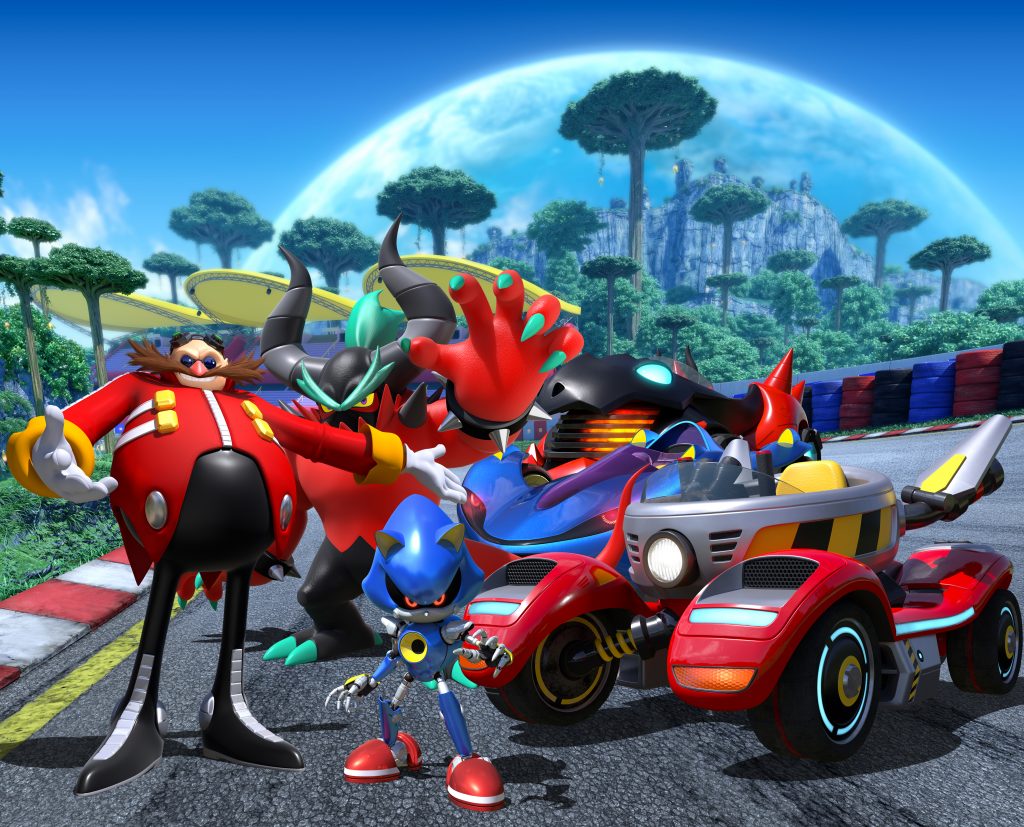 Team Sonic Racing was originally supposed to release last year, but it was pushed to May 21, 2019.
Even with the delay, Sega is still giving us a stream of Team Sonic Racing announcements, including last week's reveal of a returning track from Sonic & All Stars Racing Transformed.
Team Sonic Racing is the only announced Sonic game at this time, but Sonic Team head Takashi Iizuka recently said he'd like to develop a Sonic Adventure remake. We'll have to wait and see if that project ever gets the green light.
While you wait for Team Sonic Racing and dream of a reimagining of Sonic Adventure, keep it right here at Nintendo Wire for more news about the Blue Blur.
---
Source: Sega PR
Leave a Comment