Welcome to the Nintendo Wiretap! Each day the team here at Nintendo Wire works tirelessly to bring you the best, most relevant late-breaking Nintendo news this side of the Mushroom Kingdom. To help make ingesting all these meaty stories easier than Kirby hopped up on Miracle Fruit, we've compiled a handy list of noteworthy announcements and general industry happenings regarding the Big N in the last couple days. Without further ado, here's a few things we've picked up over the wire:
SUPER MARIO ODYSSEY HAS US ALL JUMPING UP LIKE SUPER STARS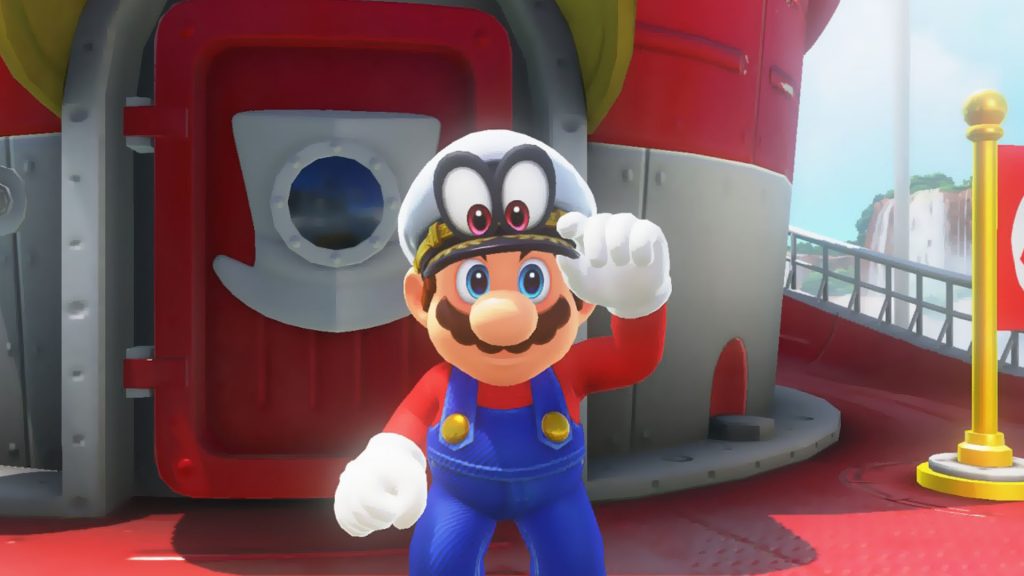 For those of you living under a Thwomp, Mario's latest Kingdom caper leapt onto Switch this past Friday, capturing the hearts of many and leaving players positively jumping with joy. While you wait for our full and fantastic review in the coming days, Mario maniac and plucker of Piranha Plants Ricky Berg runs you through why the mustached man's latest odyssey is a trip well worth booking.
Read more: First impressions: Super Mario Odyssey
BROWSE THE NINTENDO WIRE KINGDOM BROCHURE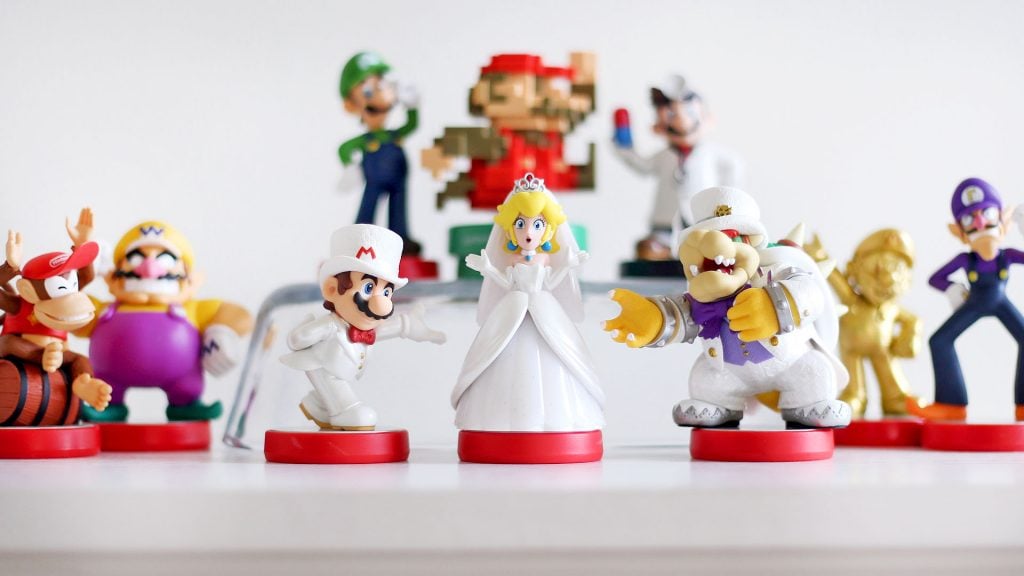 In need of some fashion tips to make exploring Mario's whimsical world's more enjoyable? Glaze over our guides to find out which amiibo costumes are just a tap away, or discover a nifty trick for farming coins that's sure to keep Crazy Cap in business for years to come.
Watch here: Guide: Unlock all Super Mario Odyssey amiibo costumes
Watch here: Fast, Unlimited Coins in Super Mario Odyssey
GROW SOME SHROOMS AND ENTER NINTENDO WIRE'S FIRST SNAPSHOT SHOWDOWN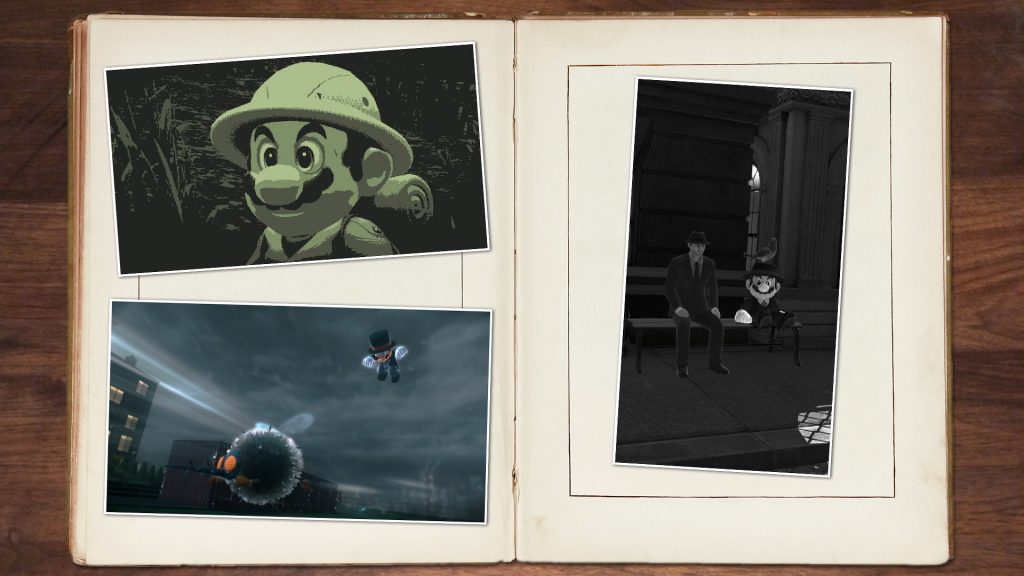 Without a doubt one of the most addictive additions to Super Mario Odyssey is the ability to snap a screenshot of your cap casting adventure on a whim. With so much to see, do and capture in each colorful kingdom, we're turning to people in the community to share their fondest Mario memories set to various themes in a miniseries we're calling Snapshot Showdown. First up, we wanna see you get creative by posing Mario in iconic scenes mimicking existing properties and franchises; be it games, movies, anime or more. So what are you waiting for? Get some ideas by checking out some of our own shots below and then get out there make some movie magic!
Read more: Snapshot Showdown: Mario's Cosplay Odyssey
SWITCH GROUND POUNDS WII U HARD IN SALES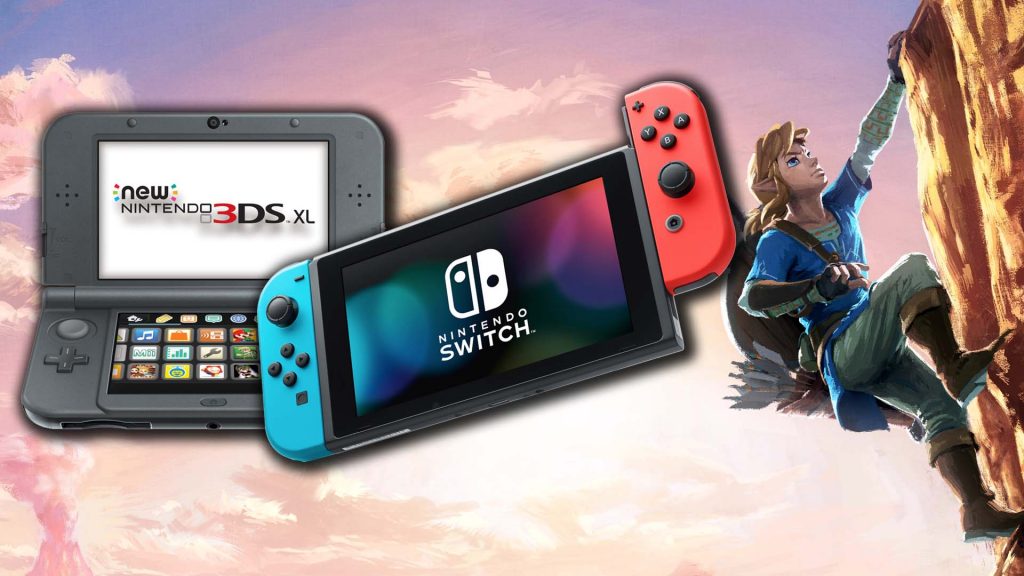 Nintendo's latest financial reports were positively stuffed with interesting stats regarding system and software sales over the past six months. Outside some insight into how rookie brawler ARMS is performing compared to the company's more legendary franchises came the understanding that global sales of the Nintendo Switch have already reached half that of the Wii U's entire lifetime. Mamma Mia! To quote Mortal Kombat, "Finish Him!"
Read more: Switch hits half of Wii U's lifetime sales in just six months
SPLATOON 2 DISHES OUT THE BREAKFAST BATTLE OF THE CENTURY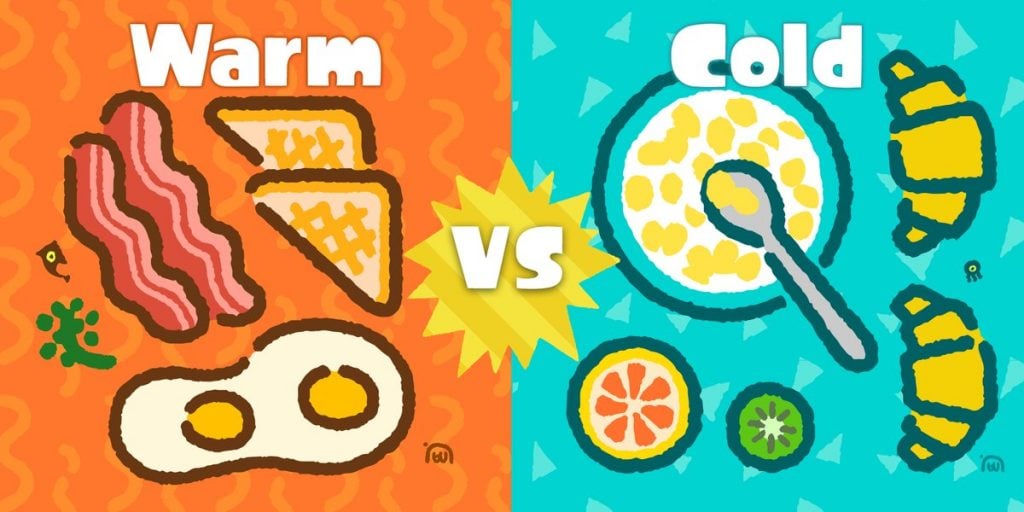 The next European Splatfest poses the age-old question of how all you squid kids prefer the most important meal of the day: warm or cold? Fortunately, we'll have our answer before the week's out when the temperature tussle kicks off this Saturday, November 4th.
Read more: Next European Splatfest is all about breakfast
MARINA AND PEARL SPOOK UP FOR THE HOLIDAYS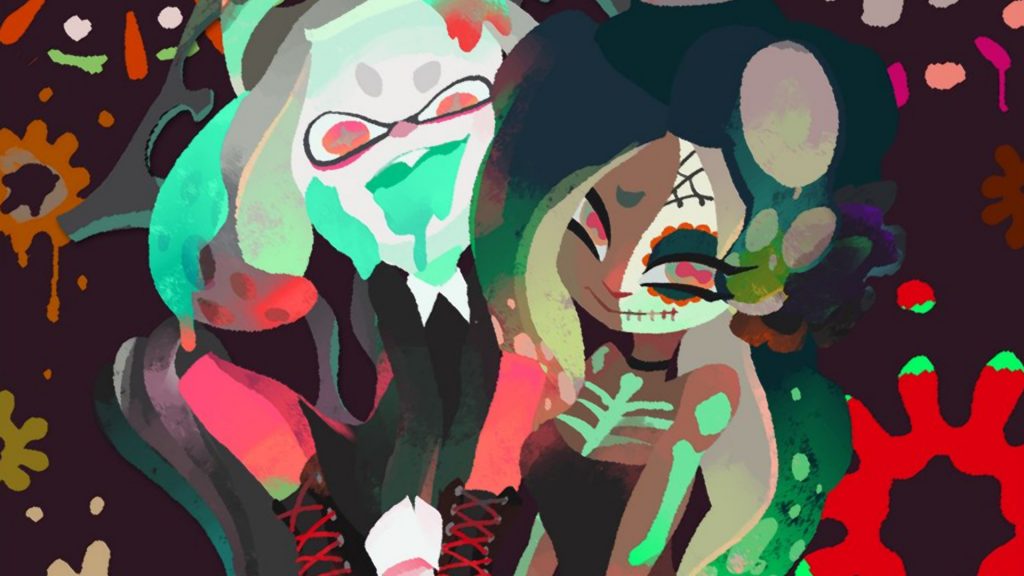 In celebration of costumed, candy corn-crazed horrors shambling the city streets tomorrow evening, Nintendo of America's Twitter feed featured a ghoulish getup for Splatoon 2's latest pop pelting divas. Take a peek at the spooky artwork below and have a Splatty Halloween!
Read more: Creepy new Splatoon 2 art celebrates Halloween in style
NINTENDO ASSURES FANS AWAITING DLC PACK 2 THEY WON'T HAVE TO HOLD THEIR BREATH FOR MUCH LONGER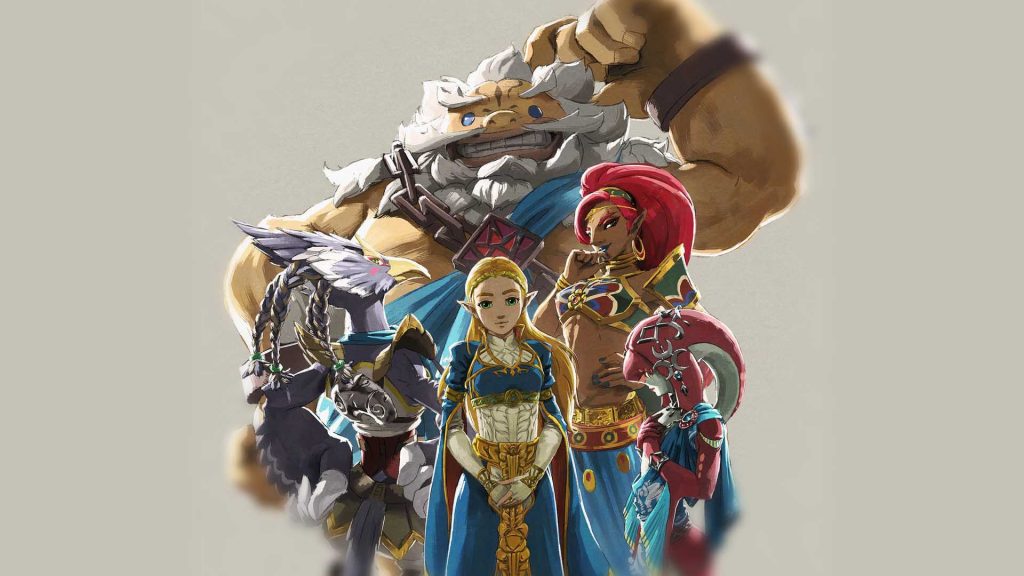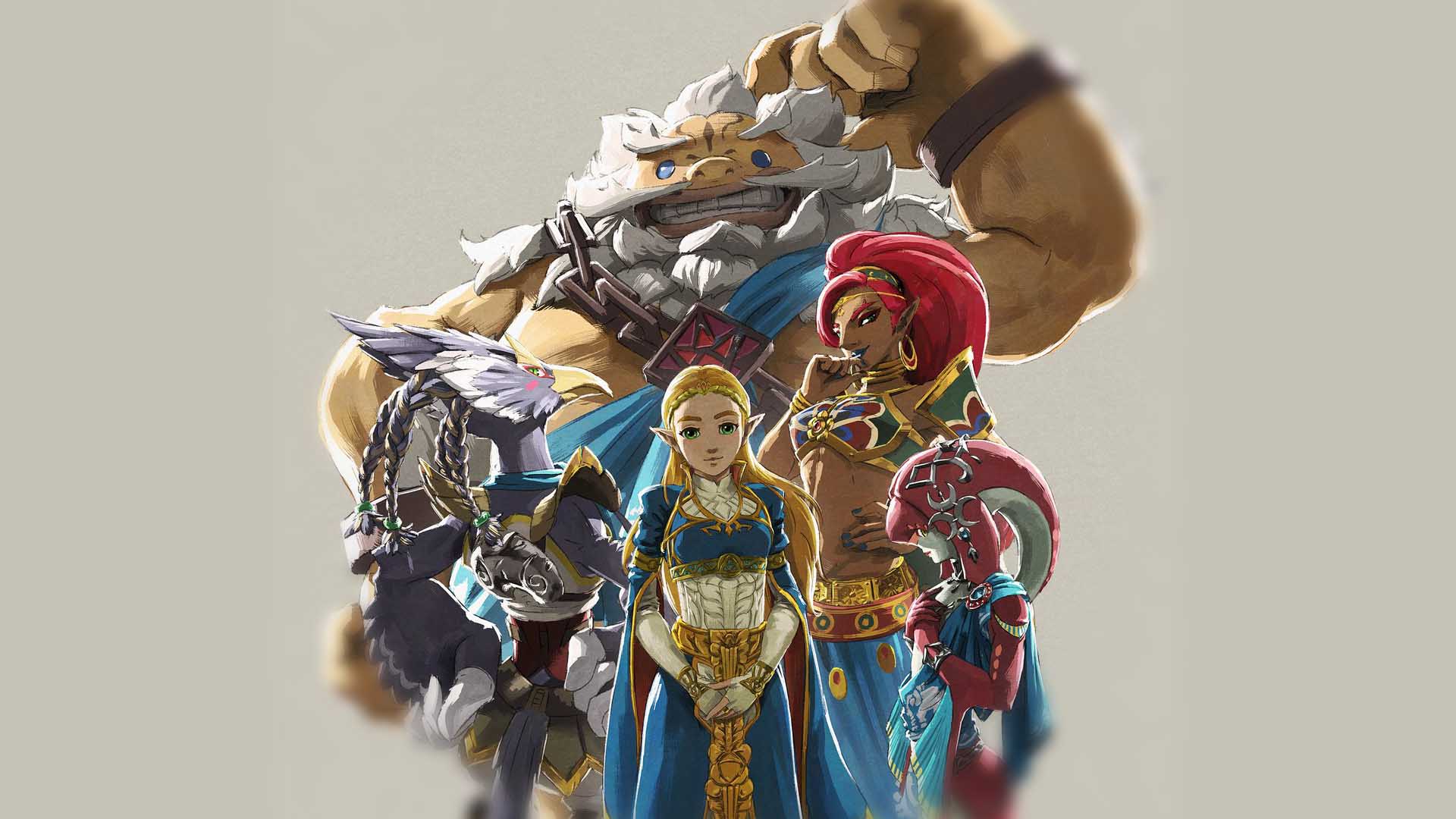 While Nintendo has yet to lift the twilight surrounding Breath of the Wild's hotly anticipated story DLC, fans of Hyrule hijinx can rest easy knowing it's still slated for release by year's end. Check out the video below for all the details, courtesy of Zelda Series Producer Eiji Aonuma himself.
Read more: Breath of the Wild DLC still on track for release in 2017
TAKE A PEEK UNDER ROCKET LEAGUE'S HOOD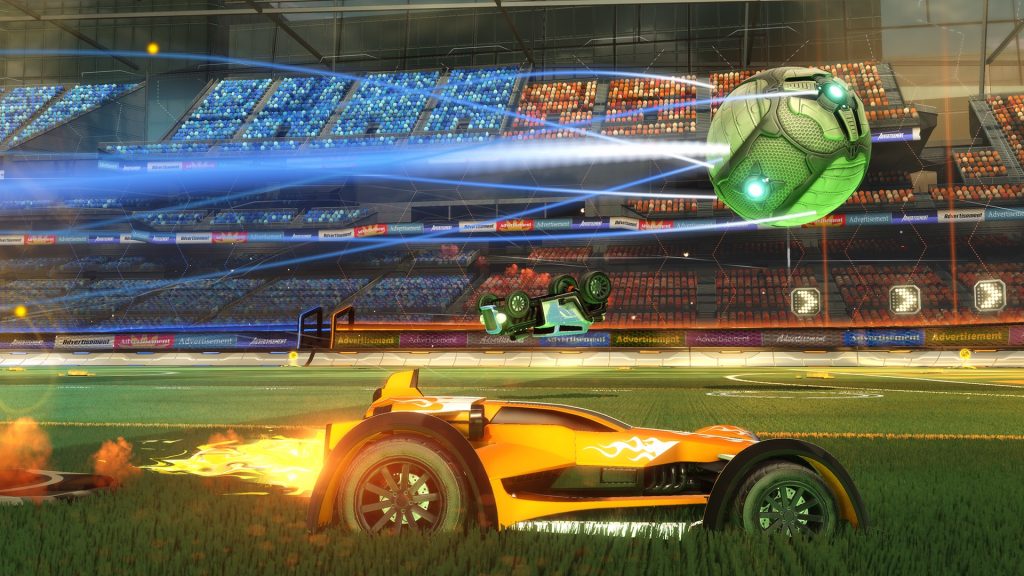 The Nintendo Minute team took a pitstop at the offices of Rocket League developer Psyonix Studios for a behind-the-scenes look into the exclusive features and modes being offered on Switch. Even better, we finally have a launch date for getting behind the wheel of Rocket League's vehicular carnage, revving up for release November 14th.
Read more: Rocket League launches on Switch November 14th, new video gives close-up look
SMASH SUPREMACY'S FIGHTING TYPE FACEOFF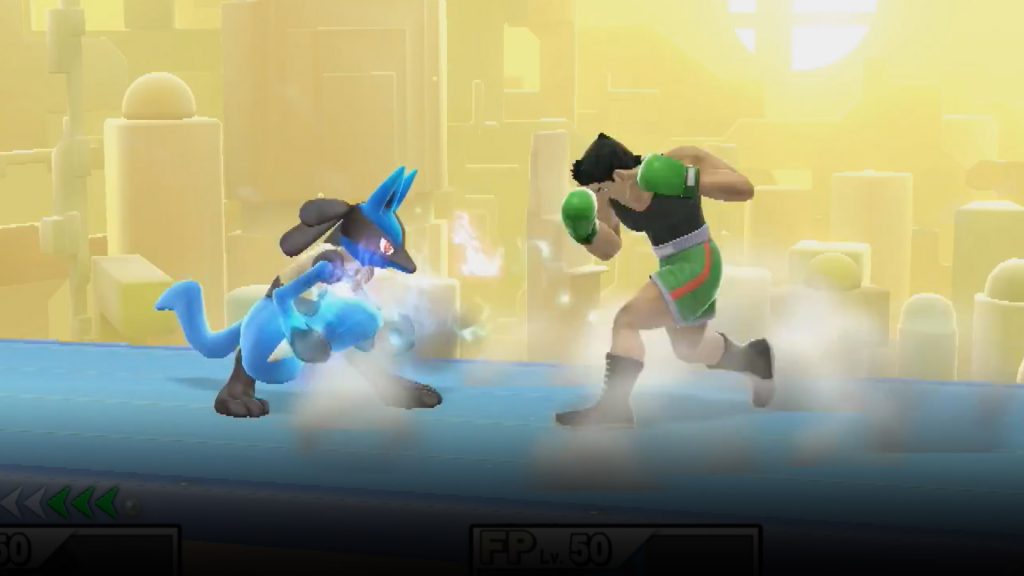 The latest episode of Smash Supremacy begs the question of who would win in a fisted fight between Game Freak's aura flinging fox, Lucario, and Nintendo's fleet-footed boxing brawler, Little Mac. Tune in to the full episode below, where Hero TJ and his darkly dreaming counterpart pick their favorites alongside special guest Jools Watsham: video game designer and artist responsible for such indie gems as Mutant Mudds and Chicken Wiggle.
Read more: Smash Supremacy: Episode 48 – Little Mac vs. Lucario

That's all for today! For all your future Nintendo news, stay plugged in to Nintendo Wire.
Leave a Comment