Nintendo's latest financial reports are in, with a few interesting tidbits shared throughout the documentation. The biggest news of all, though, is just what a success the Switch has been.
As of September 30th, after six months of availability, 7.63 million Switch systems were sold globally. For comparison, the Wii U sold 13.56 million units in its entire five year life span. That means if momentum keeps up, the Switch will match the Wii U's lifetime sales in just one year. Nintendo even accounts for this, revising their estimated 10 million units sold by March 2018 to 14 million.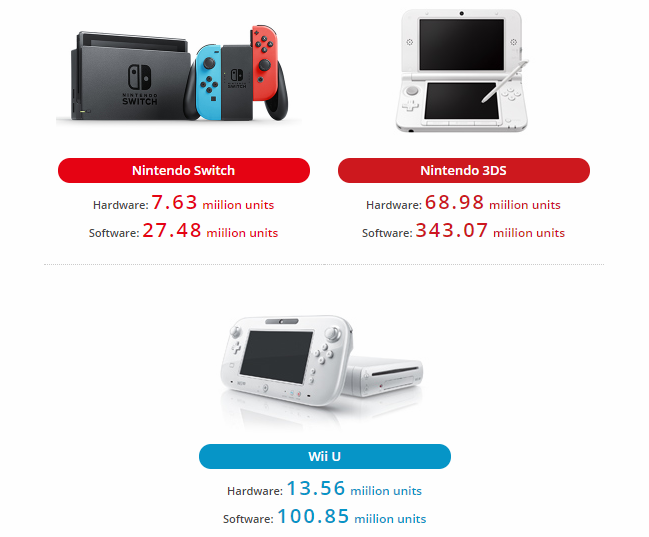 Other interesting bits of information include a noted downturn in 3DS software sales (down 28% compared to last year) while download sales have increased a whopping 55%, likely thanks to the Switch's easier eShop interface. The Pokémon RPG for Nintendo Switch is also still listed as a "2018 or later" release.
Finally, the most successful Switch game so far is Breath of the Wild at 4.7 million units sold, with Mario Kart 8 Deluxe a close second at 4.42 million. Unfortunately new IP ARMS has carved itself a smaller audience at 1.35 million units sold, slightly less than 1-2 Switch.
We should see more information when Nintendo collates its year-end sales data by the start of February, 2018.
Leave a Comment