Welcome to the Nintendo Wiretap! Each day the team here at Nintendo Wire works tirelessly to bring you the best, most relevant late-breaking Nintendo news this side of the Mushroom Kingdom. To help make ingesting all these meaty stories easier than Kirby hopped up on Miracle Fruit, we've compiled a handy list of noteworthy announcements and general industry happenings regarding the Big N in the last couple days. Without further ado, here's a few things we've picked up over the wire:
MARIO HAS NEVER LOOKED SO BEAUTIFUL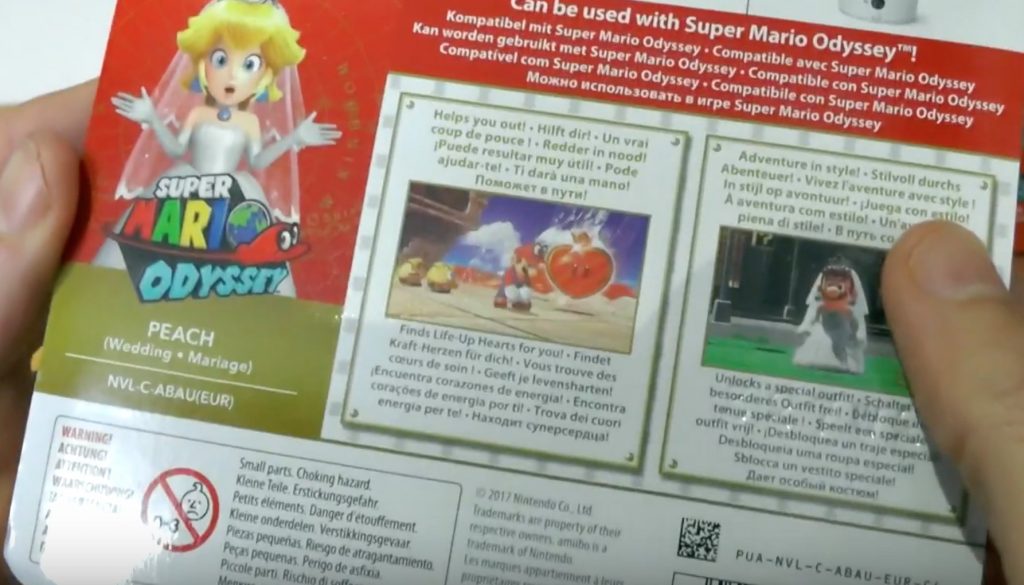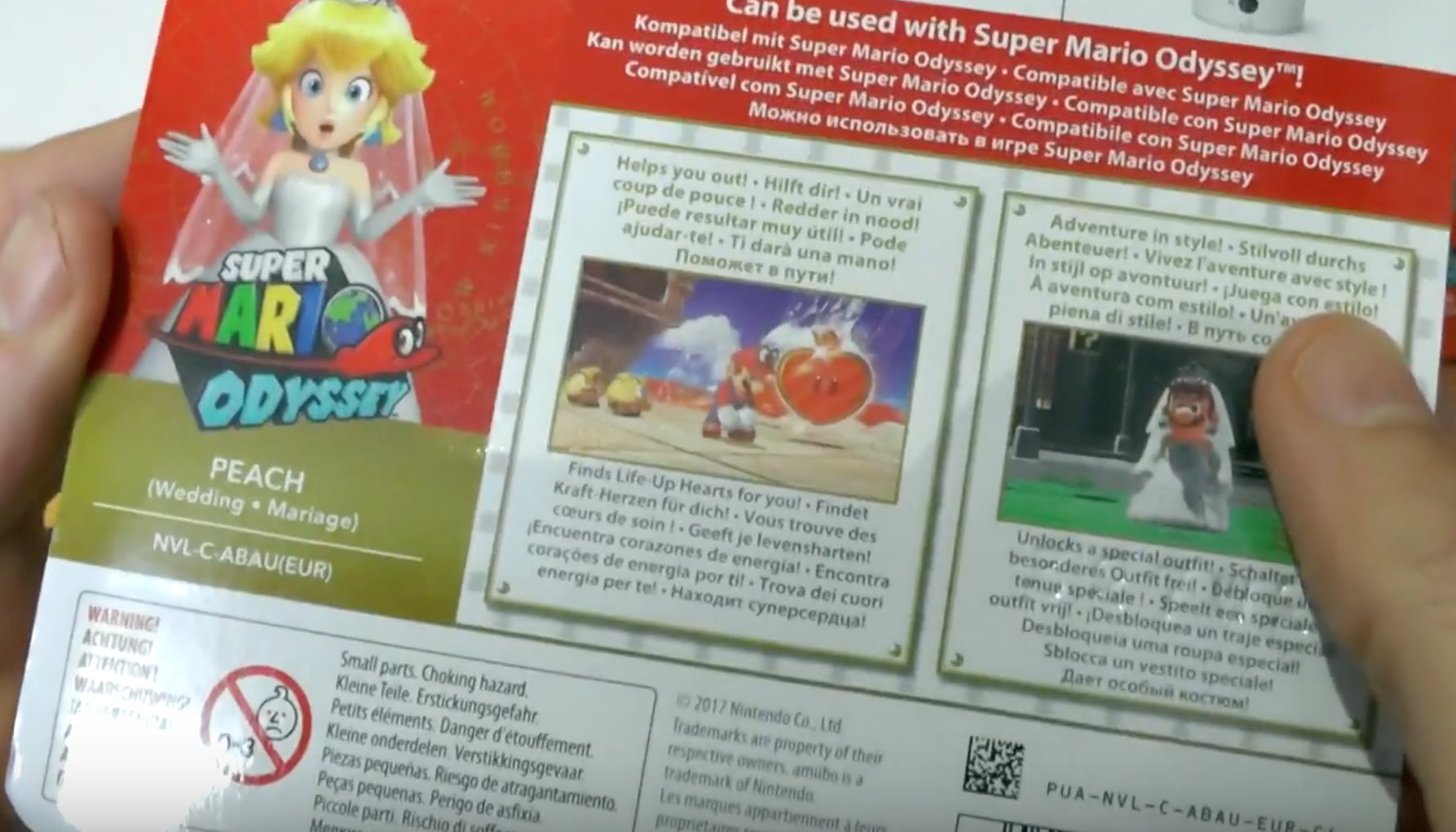 Are you ready for the latest fashion news in the world of Nintendo? It's time for your favorite former plumber to take on a role you may have never imagined. Thanks to Family Gamer TV, we've gotten an up-close look at the back of the Mario Odyssey Princess Peach amiibo box, and it revealed something pretty surprising: Mario will don a bridal outfit once the Peach amiibo is scanned in. It looks like Peach's newest competition has some mustache flair! Who da thunk it?
Read more: Wedding Peach amiibo unlocks a bridal dress for Mario
MAKING MEMORIES ON NINTENDO SWITCH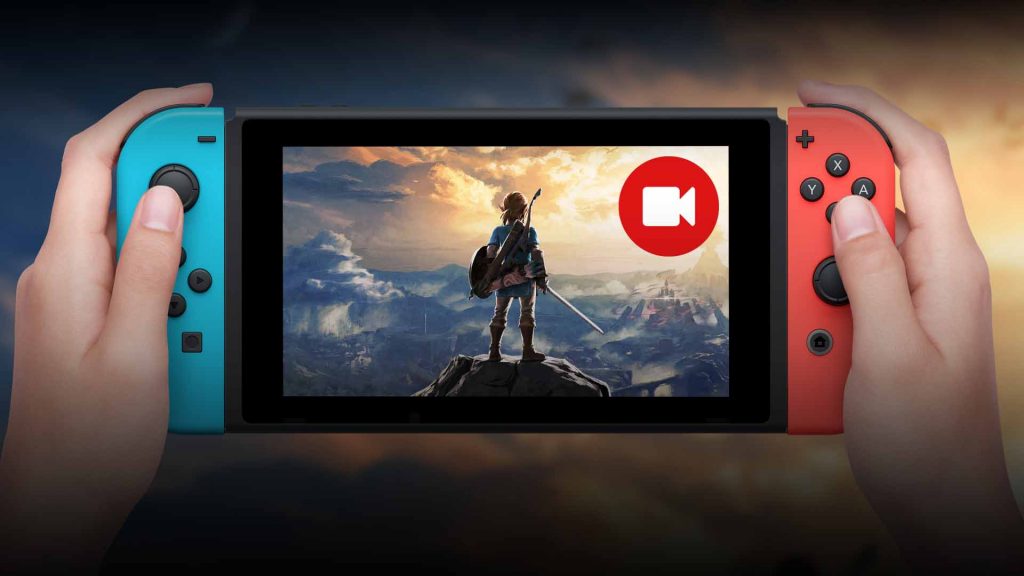 One of the biggest system updates since launch struck the Nintendo Switch late Wednesday evening. Not only can you finally transfer user data and saved games to another system à la the Wii U and 3DS, but the capture button got tweaked to record the last 30 seconds of gameplay footage for certain Nintendo staples. Just thinking about the cherished moments I wish I could have recorded in Breath of the Wild all those months ago has me positively itching to jump back into Hyrule.
Read more: Switch 4.0.0 update adds video capture, system transfers, more
Read more: Nintendo Switch Firmware 4.0 Tour | Video Capture, New Icons and More!
TRICK OR TREAT, SMELL MY MAREEP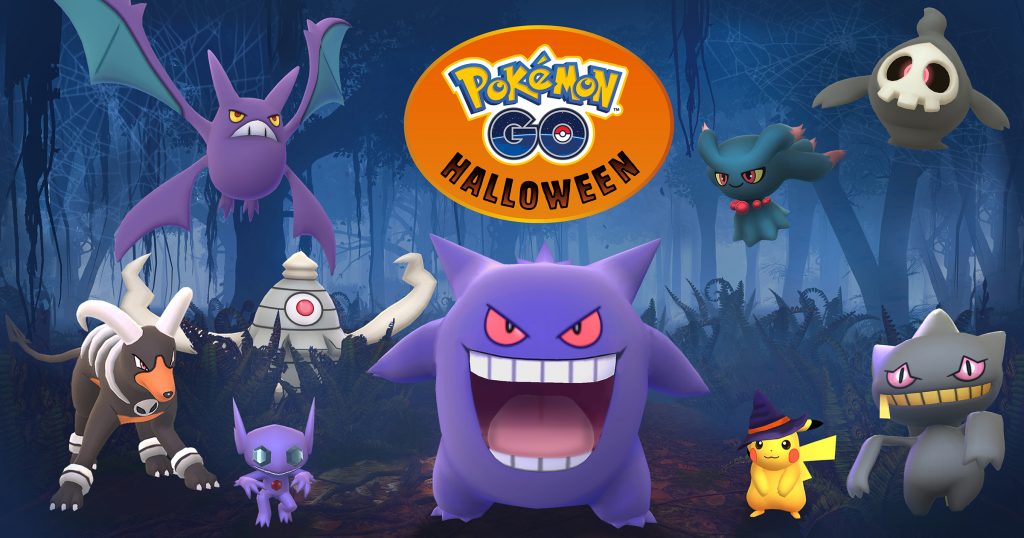 Get ready to bust some Ghost-types as Pokémon GO officially rolls out its halloween spooktacular! Starting today, intrepid Trainers can catch a flurry of frightening phantasms from the third generation of pocket pals, including Sableye, Shuppet and more. Click the link for more details below, then do us favor and get up and GO!
Read more: Pokémon GO Gen III Halloween event officially confirmed
NINTENDO NEW YORK HAS A FEVER, AND THE ONLY PRESCRIPTION IS MORE MARIO ODYSSEY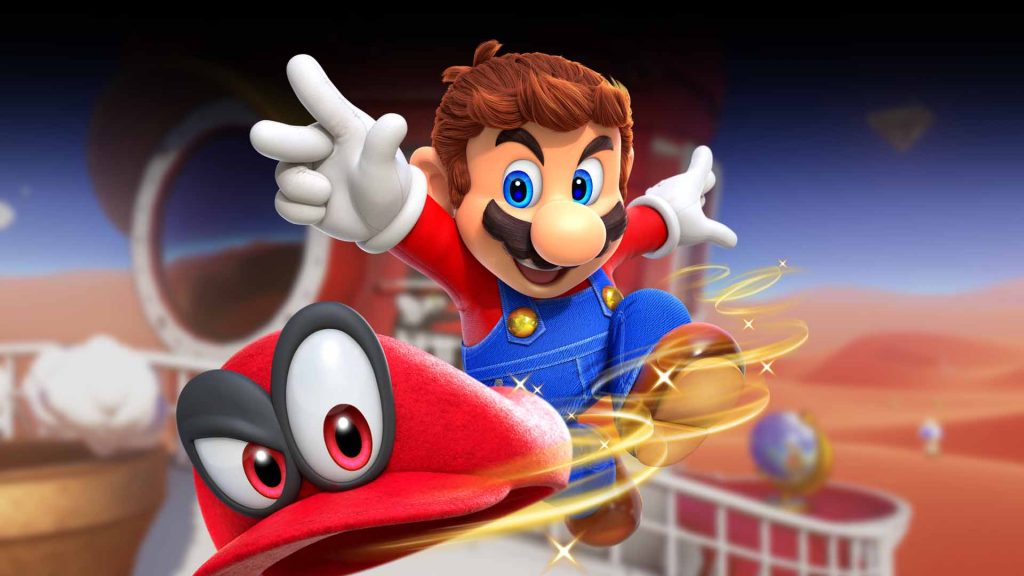 Straighten your hats and tighten those overalls, Mario fans: The final stop on the nationwide Super Mario Odyssey tour is fast approaching! Next Thursday, 200 lucky Nintendo fans will get the opportunity to line up outside Nintendo NY in Rockefeller Plaza for a chance to be among the first to purchase the game at midnight. For full details on what to expect from the event, be sure to toss that Cappy at the link below.
Read more: Nintendo details Super Mario Odyssey launch party in New York City
THE NINTENDO ESHOP TAKES A PEEK BEHIND ENEMY LINES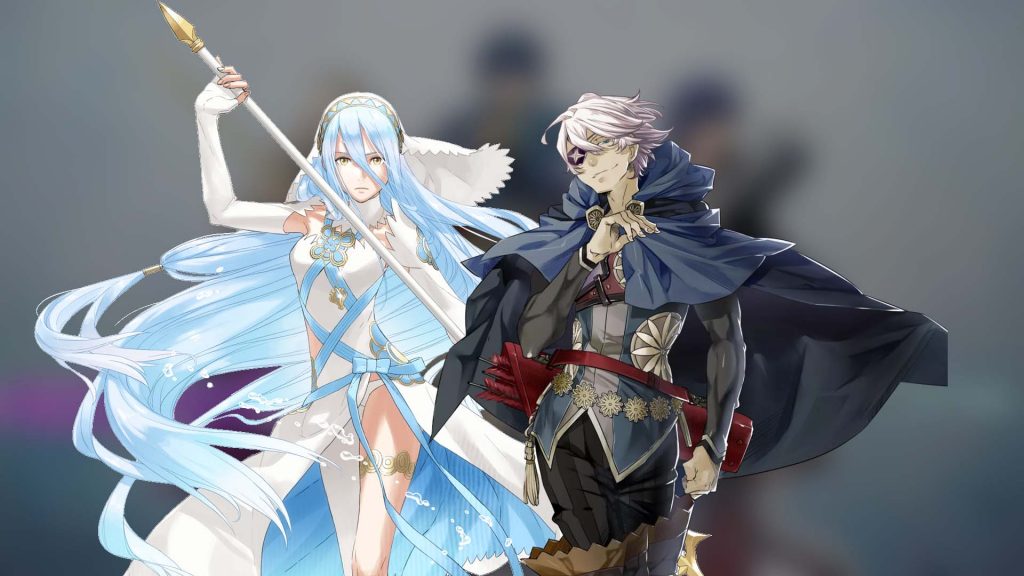 If for some reason you wanted to keep secret the characters being released in future Fire Emblem Warriors DLC packs, look away and forever hold your peace. For the rest of you Falchion fighting fanatics, Ricky Berg is here to walk you through everything gleaned in the spoiler-heavy eShop listing.
Read more: Fire Emblem Warriors DLC characters revealed via eShop
STICK IT TO YOUR FRIENDS, MUSHROOM KINGDOM STYLE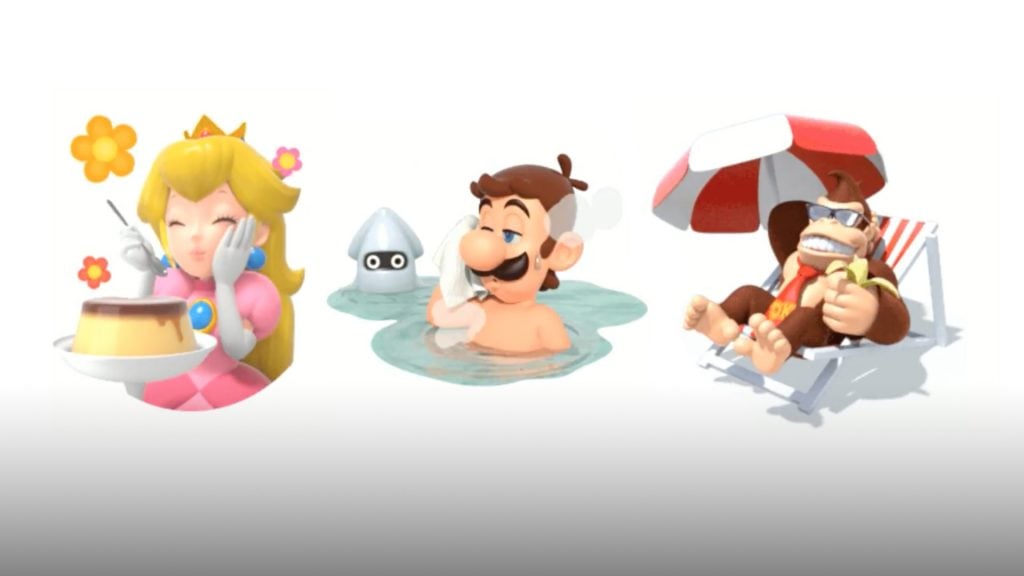 Looking for a way to power up your texts? Mobile chat app Line added a collection of Super Mario themed stickers to help spruce up your day. Feel free to swipe through our full sticker showcase and see what all the fire flowered fuss is about.
Watch here: Super Mario's Relaxing Life | Line Sticker Showcase
A SHIN MEGAMI TENSEI LIVESTREAM BRIBES FOR YOUR ATTENTION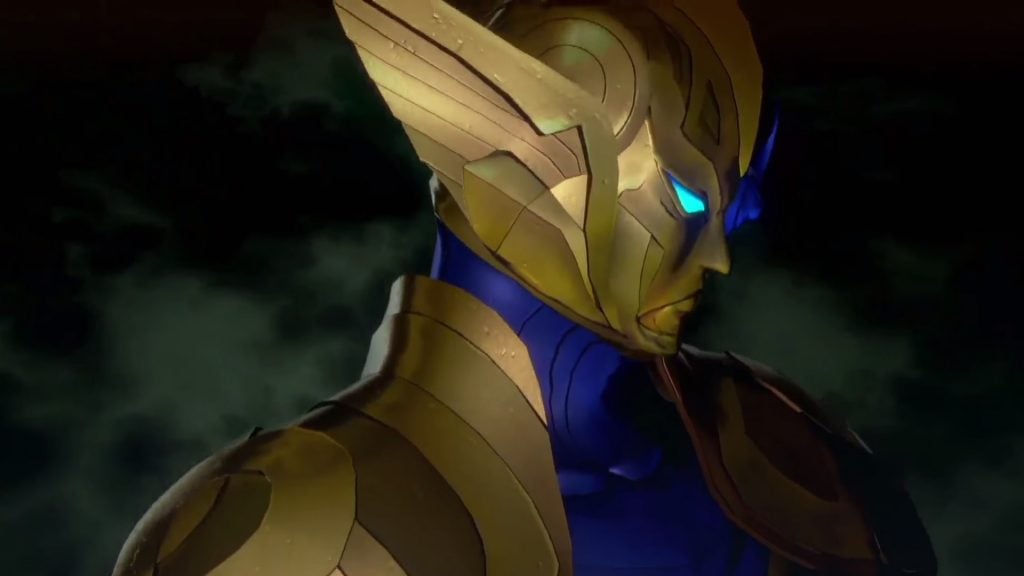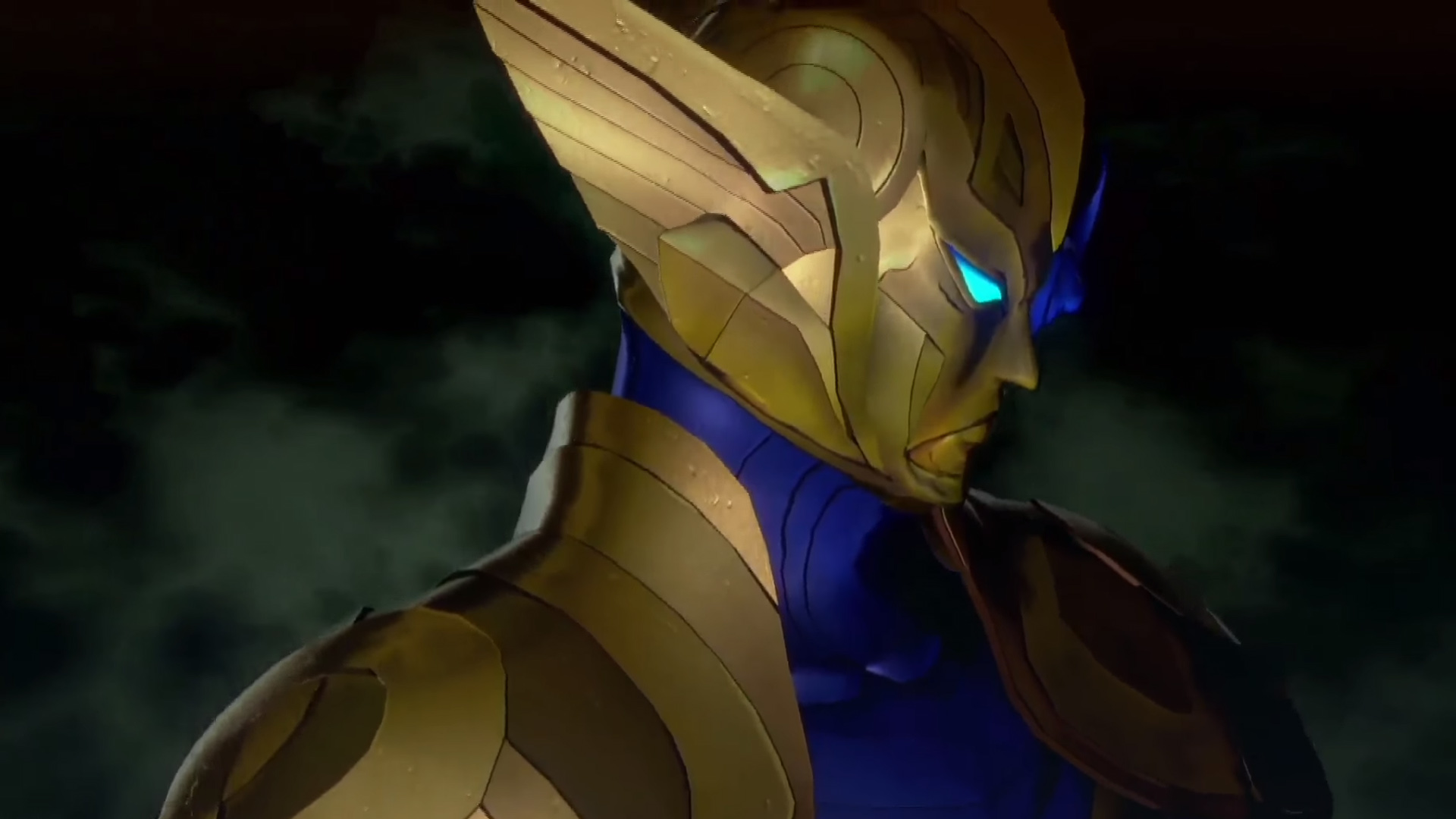 Listen up, Atlus addicts: The latest demon debating entry in the critically lauded Shin Megami Tensei series is getting a livestream reveal Monday night. No doubt many surprises will be in store as we finally get a glimpse into gameplay.
Read more: More Shin Megami Tensei Switch details to be shared in October 23 livestream
GETTING PHYSICAL WITH LIMITED RUN GAMES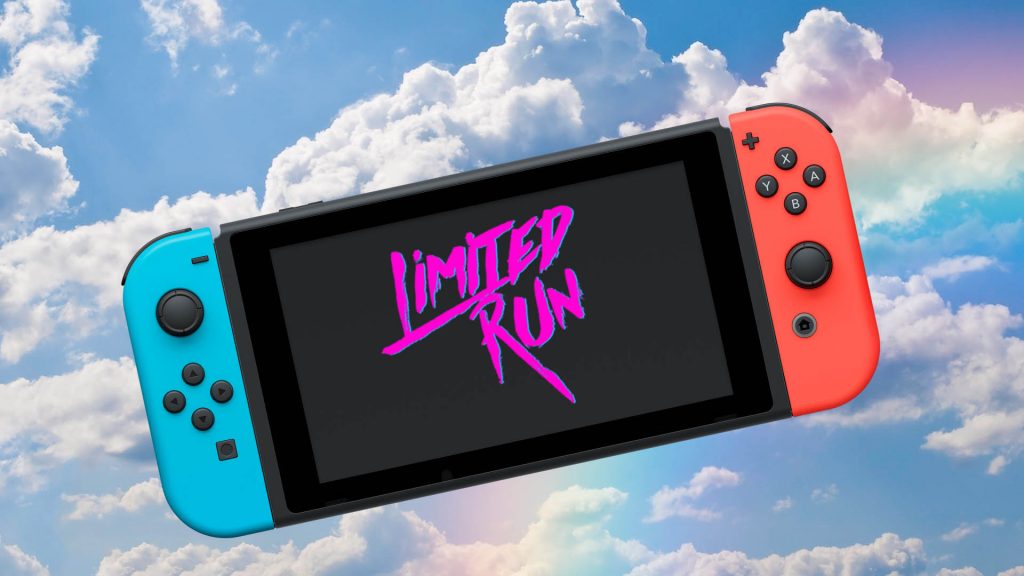 You heard right, fellow indie idolizers and display case collectors: Limited Run Games is gettin' down and dirty on Switch next year! For those not in the know, LMR specializes in producing physical versions of select, otherwise digital-only titles for PlayStation 4 and Vita in limited quantities. Looks like I know what my New Year's resolution will be come January 1st: Keep on neglecting my savings account. So far I've been killing it in 2017.
Read more: Limited Run Games now set to publish Switch games
ANOTHER SUPER SONIC FORCES TRAILER SPEEDS ONTO THE SCENE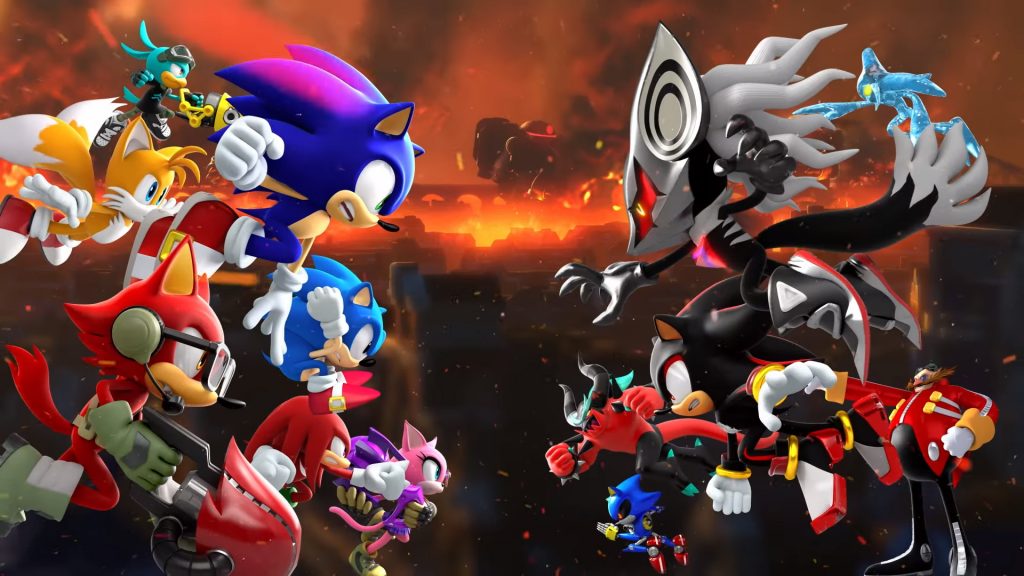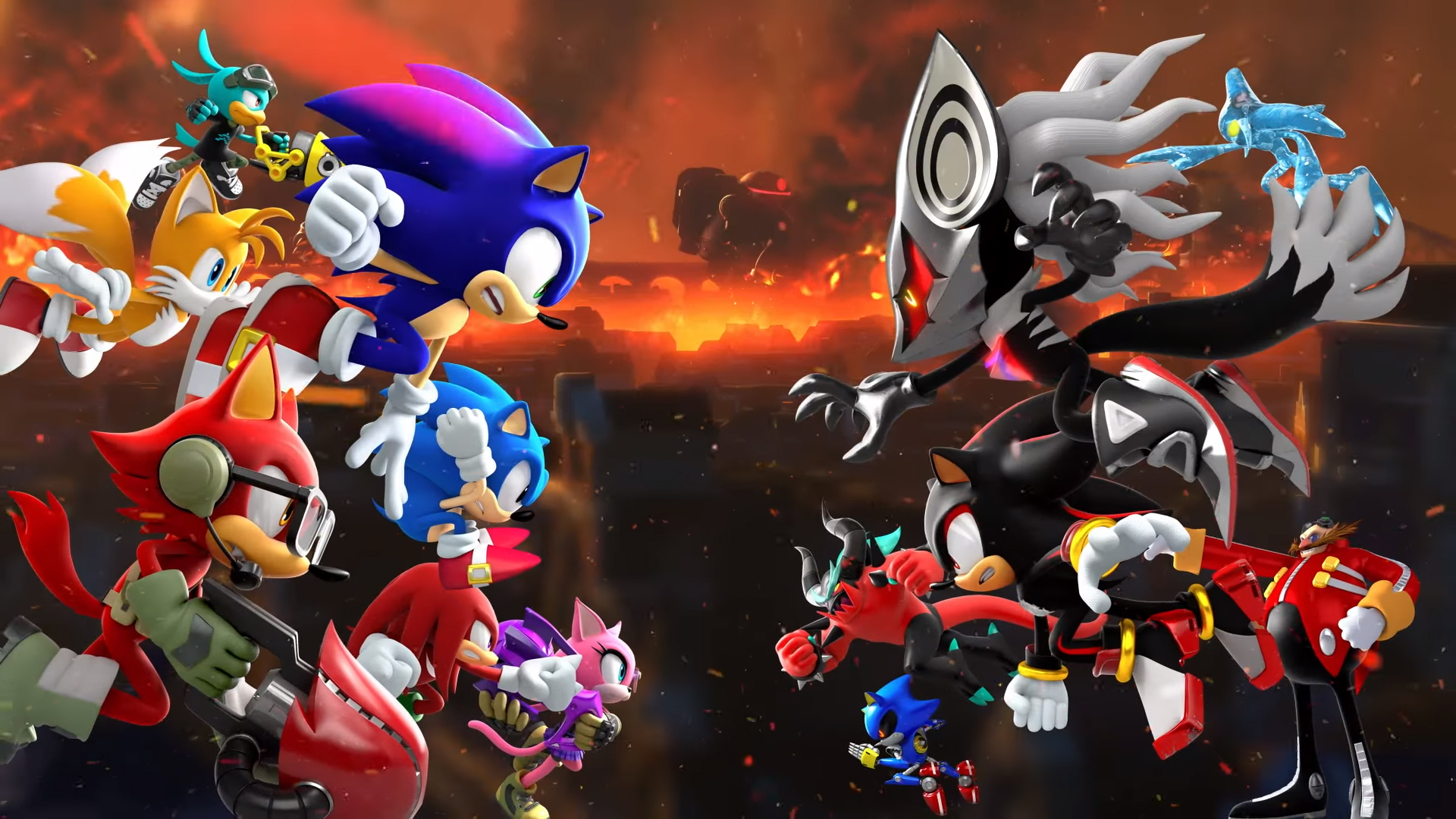 Sega of Japan is hyping up Sonic Forces with a brand new overview trailer, complete with fast and frantic gameplay footage, character customization deets and more. Needless to say, if you've decreed a need for speed, proceed to read the blurb below. Don't forget to check out the instrumental version of Forces' catchy theme song "Fist Bump" while you're at it.
Watch here: Sonic Forces gets a Japanese overview trailer
Watch here: Piano version of Sonic Forces' main theme "Fist Bump" spotlighted
FUNKO POP GETS CUCKOO FOR CHAOS EMERALDS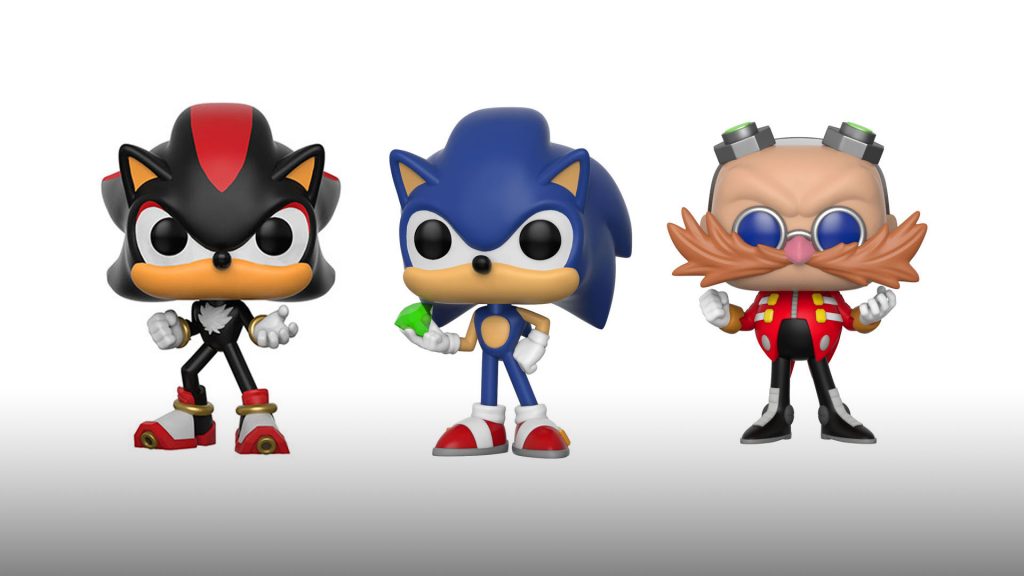 Speaking of blue-hued blurs, a new line of Sonic Funko Pops is spin dashing to storefronts nationwide this December. For those who just gotta catch 'em all, be aware that half of the fast and furious figures are retail exclusives, so you'll have to brave the darkest depths of your local mall's Hot Topic if you want a full stack. Also, no Knuckles or Tails? What gives?!
Read more: New Sonic the Hedgehog Funko Pops on the way
HOW TO LOSE YOUR FRIENDS IN 100 DIFFERENT WAYS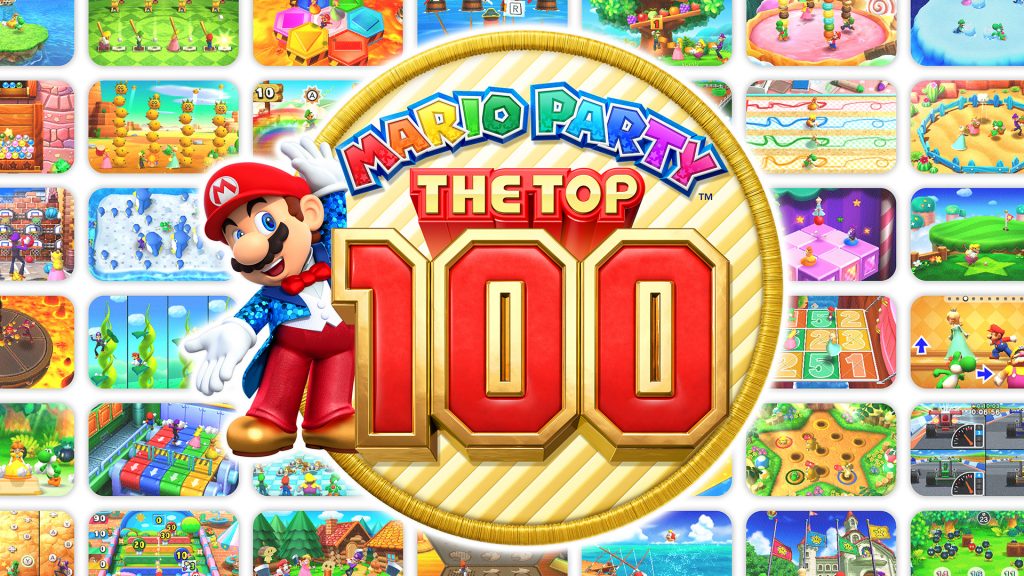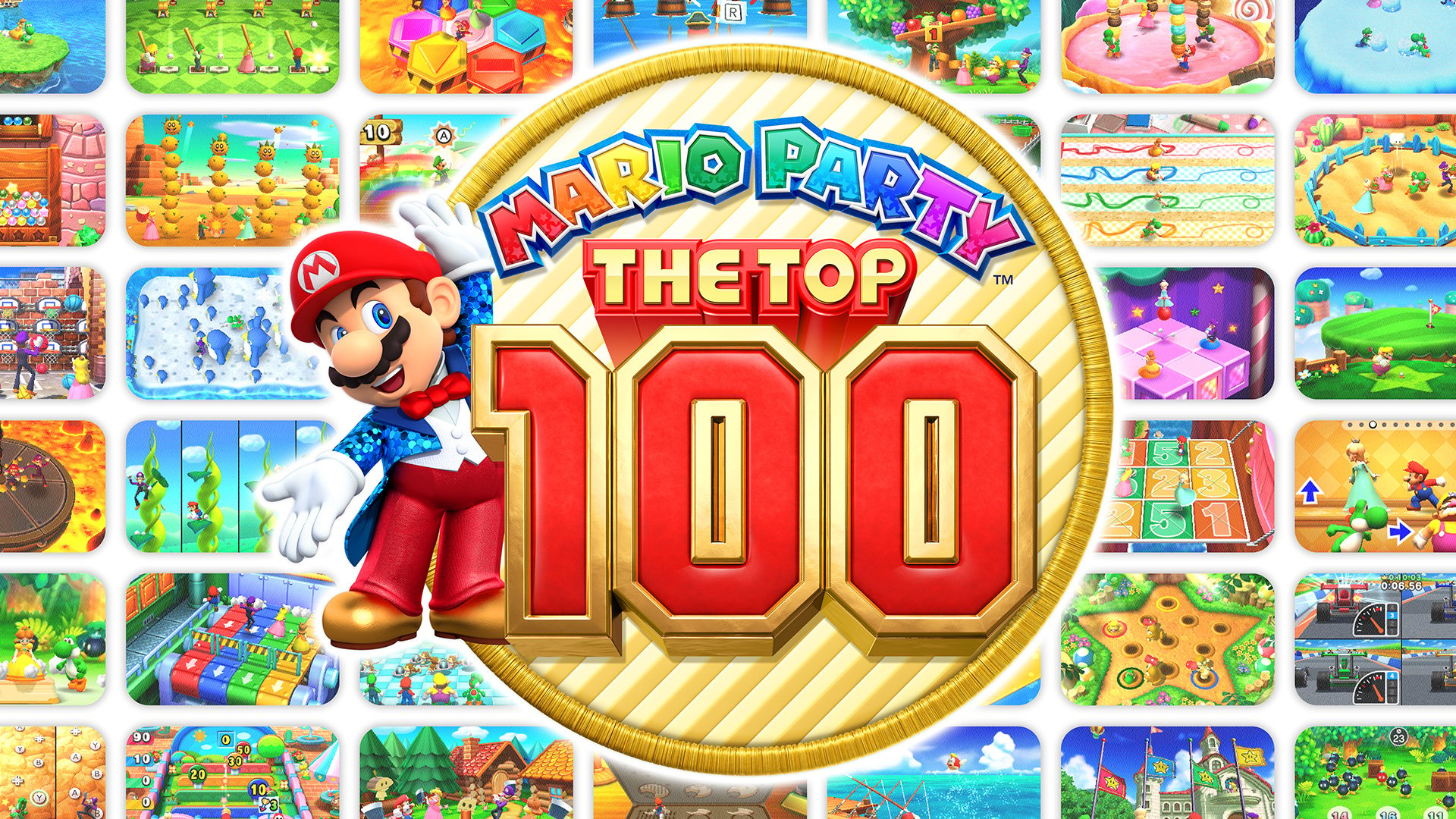 Excited to put your friendships to the test this November? Wet your warp whistles for minigame mayhem this November with the latest gameplay trailer for Mario Party: The Top 100, courtesy of Nintendo of America's YouTube account.
*Disclaimer: Nintendo Wire is in no way liable for the loss in Facebook, Twitter, Instagram or other social media followers as a result of watching, discussing or purchasing this game. Please party responsibly.
Read more: (Video) Mario Party: The Top 100 – Mario & Friends Trailer

That's all for today! For all your future Nintendo news, stay plugged in to Nintendo Wire.
Leave a Comment