This week in the Nintendo eShop: Gunvolt strikes back, a world of Lego sparks the right side of our brains and an evil league of supervillains plot to drain your sanity.
There's still a few more days left in Capcom's Publisher Sale. Get insane discounts up to 80% off on fantastic titles in the Monster Hunter, Mega Man and Resident Evil franchises. Plucky paralegals will definitely want to sit in on some court cases alongside Phoenix Wright, especially seeing as Apollo Justice is ready to round out the six part series on 3DS in just a few months. Also, six classic Mega Man games for a dollar each? Either Dr. Wily's got something nefarious planned or someone at Capcom really loves super fighting robots.
SWITCH RETAIL
LEGO Worlds (WB Games, $39.99 | digital $29.99 | available 9/5) – What's that? You finished cleaning the streets of Lego City and got your fill of clobbering creepers in Minecraft, yet are still craving even more brick building love on Switch? Book a trip through the lush lands of Lego Worlds! (Just remember to slip on some shoes first. As we all know, those tiny devil bricks can pack quite a punch on unprotected heels.) Explore a procedurally-generated open world entirely made out of childhood nostalgia as you freely manipulate your surroundings any way your imagination sees fit. Despite some questionable combat mechanics and easily exploitable quests, the sheer variety of biomes and discoverable Lego creations on tap are more than admirable, bursting at the seams with enough charm and whimsy to to feed your inner child to the brim with creative inspiration.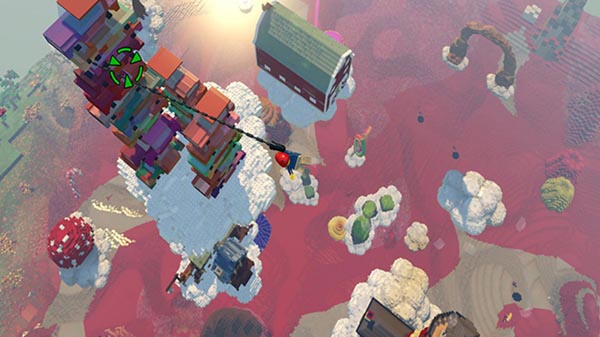 R.B.I. Baseball 17 (MLB Advanced Media, $29.99 | available 9/5) – Dust off your jerseys, fellow sportsball fans: R.B.I. Baseball 17 is gunning for home plate on Switch in just a few day's time! This fourth edition of the fast-paced baseball franchise harkens back to the series pick-up-and-play roots, featuring full nine-inning games that can be played in just under 20 minutes. Unfortunately, it does nothing to differentiate itself from previous entries since its 2014 reboot, in some instances outright removing key content like online play. While the pitching and batting mechanics deliver a small degree of fun, questionably dimwitted A.I. players and rough animations, like rotating heads ripped straight out of The Exorcism, make this a hard game to bat for.
SWITCH DOWNLOAD SOFTWARE
Azure Striker Gunvolt: Striker Pack (Inti Creates, $39.99) – With Mega Man on forced sabbatical and Mighty No. 9 failing to aptly fill the blue bombers shoes (er… leg armor?), there's seemingly little hope for fans of super fighting robot action. Enter the Azure Striker Gunvolt series: a lovingly crafted spiritual successor to the Mega Man Zero franchise that harkens back to the Japanese classics of yesteryear, featuring tight controls, crisp graphics, unique gameplay mechanics and epic boss battles. This convenient package includes both the original game (with added bonus features originally exclusive to the Japanese version) bundled with last year's high-octane and critically praised sequel. There's even a slew of new features for Switch, including 60fps gameplay, an upgraded UI, HD Rumble support and all previously released DLC. Unless you feel you can hold out for the physical edition bursting into local retail stores later this fall, this is one action-packed platformer that absolutely deserves a spot in your digital collection.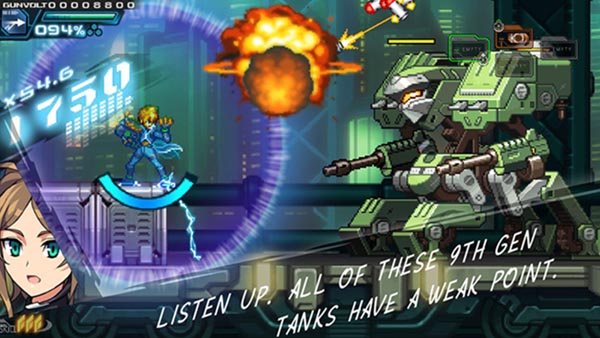 League of Evil (Ratalaika Games, $7.99) – Wearing inspiration from the masterfully molded Super Meat Boy proudly on its sleeve, League of Evil is a dastardly difficult side-scrolling platformer that gets its jollies laughing maniacally over your writhing body as you die and try again. Despite its slower pacing, lack of personality and humble beginnings on smartphones, fantastic level design and incredibly responsive controls make overcoming the game's platforming perils a delight. There's no respite in the form of long-winded monologues here, as levels are filled with merciless enemies and deadly obstacles to run, jump and punch your way through. New and exclusive to the Switch version are a slew of new stages to escape, alongside the ability to truly embody an evil mastermind yourself. That's right, aspiring supervillains: you can finally raise those pinky fingers with glee as you create and share your own trap-riddled lairs for all the world to succumb to. Who ever said world domination can't be fun?
Arcade Archives – Zed Blade (Hamster Corporation, $7.99) – Shmup fans continue to be showered in a Neo Geo bulletstorm of hellfire this week as the fast and frenetic 1994 shooter Zed Blade blasts onto Switch. In typical space spelunking fashion, players pilot one of a handful of crafts with varying speeds and customizable weaponry as they blast anything and everything that moves on screen into scrap metal. While not particularly known for propelling the genre to new heights in any meaningful way, it does feature a pretty fantastic '90s EDM soundtrack that pairs well with committing genocide to an alien species. Just remember to be mindful of other people's eardrums in the room who aren't Player 2 and you'll do fine.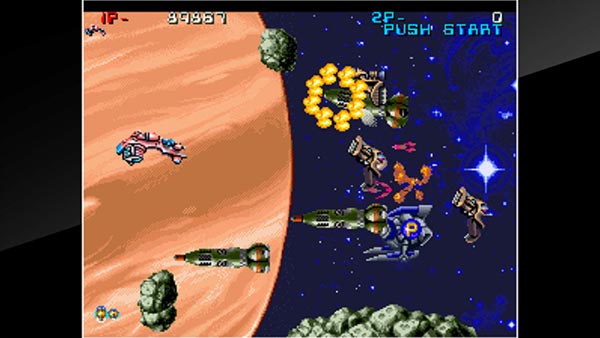 3DS PRE-PURCHASE
Metroid: Samus Returns (Nintendo, $39.99 | available 9/15) – The wait is nearly over, Metroid fans! We're just two weeks away from experiencing the masterful reimagining of Samus Aran's mission in Metroid eradication. Get yourself briefed on the hostile situation lurking on Planet SR388 by plunking down some space credits today so you can jump right into the action, arm cannons blazing, the moment Samus' gunship touches down on 3DS systems. Also, don't forget to imprint some motherly love on the delightfully squishy Metroid amiibo hitting up store shelves the same day!
WII U DOWNLOAD SOFTWARE
Annihilation (TreeFall Studios, $1.89) – Filling in this week's garbage quota is the fairly by-the-books top-down arcade shooter, Annihilation. Not unlike its countless brethren before it, up to two players defend their base from a never ending onslaught of randomly spawning enemies for high score chasing antics. For once, I'm not even bothered by the fact the concept's been done to death, or that there are only three scantily cobbled together stages to trudge through. No dear reader, the problem I have with this one is just how downright ugly everything looks, from its barely pixelated presentation and terrible typography to the bizarre looking character designs combining… Emojis and crab people? I don't… I can't even… Words have failed me. Let's just pretend the Wii U didn't receive any updates today, shall we? Good, glad we agree.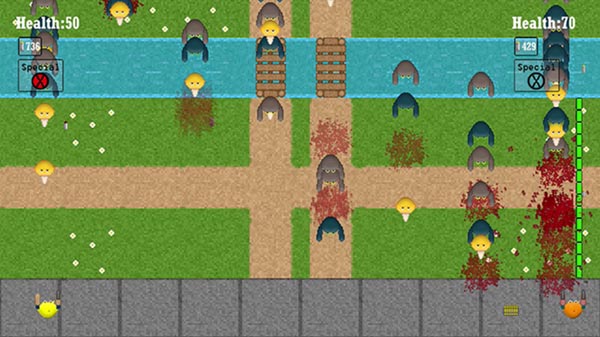 SPECIAL OFFERS AND DEALS
[3DS] Mega Man Legacy Collection ($5.99 | 60% off) until 9/4
[3DS] Monster Hunter 3 Ultimate ($7.99 | 60% off) until 9/4
[3DS] Monster Hunter 4 Ultimate ($11.99 | 60% off) until 9/4
[3DS] Monster Hunter Generations ($19.99 | 50% off) until 9/4
[3DS] Phoenix Wright: Ace Attorney Trilogy ($14.99 | 50% off) until 9/4
[3DS] Phoenix Wright: Ace Attorney – Dual Destinies ($10.19 | 66% off) until 9/4
[3DS] Phoenix Wright: Ace Attorney – Spirit of Justice ($20.09 | 33% off) until 9/4
[3DS] Resident Evil Revelations ($9.99 | 50% off) until 9/4
[3DS] Resident Evil: The Mercenaries 3D ($6.39 | 68% off) until 9/4
[3DS] Super Street Fighter IV 3D Edition ($7.99 | 60% off) until 9/4
[3DS] Gurumin 3D: A Monstrous Adventure ($7.49 | 50% off) until 9/5
[3DS] Nano Assault EX ($7.49 | 25% off) until 9/20
[3DS] Swords & Soldiers 3D ($3.99 | 50% off) until 9/14
[3DS] SKYPEACE ($0.77 | 22% off) until 9/7
[3DS] Demon King Box ($1.99 | 50% off) until 914
[3DS] Brunch Panic ($1.99 | 50% off) until 9/14
[3DS] Pazuru ($4.49 | 25% off) until 9/14
[Wii U] DuckTales Remastered ($3.74 | 75% off) until 9/4
[Wii U] Dungeons & Dragons: Chronicles of Mystara ($3.74 | 75% off) until 9/4
[Wii U] Monster Hunter 3 Ultimate ($7.99 | 80% off) until 9/4
[Wii U] Resident Evil: Revelations ($9.99 | 75% off) until 9/4
[Wii U] FAST Racing Neo ($11.20 | 25% off) until 9/6
[Wii U] Citadale – The Legends Trilogy ($4.95 | 45% off) until 9/7
[Wii U] Rorrim ($2.75 | 50% off) until 9/7
Check Nintendo's website for the full list of deals available.

What games will you be downloading this week? Be sure to let us know in the comments!
Leave a Comment