Welcome to the Nintendo Wiretap! Each day the team here at Nintendo Wire works tirelessly to bring you the best, most relevant late-breaking Nintendo news this side of the Mushroom Kingdom. To help make ingesting all these meaty stories easier than Kirby hopped up on Miracle Fruit, we've compiled a handy list of noteworthy announcements and general industry happenings regarding the Big N in the last 24 hours. Without further ado, here's a few things we've picked up over the wire for today:
MARIO KART 8 DELUXE PROVES MULTIPLAYER MAYHEM AT ITS FINEST
Matthew Weidner — go-cart connoisseur and lover of all things Shy Guy — took Mario Kart 8 Deluxe for a joyride over the weekend. Read his full review to find out whether or not the calamitous kart racer on the Switch is worth the second lap.
Read more: Review: Mario Kart 8 Deluxe
ADORABLE EEVEE MERCH SWARMS JAPAN
Pokémon Centers across Japan are getting an influx of Eevee merchandise in a few days, including Pokémon distributions, photo opportunities, giveaways and more! Poké fanatic Jennifer Burch runs you through each and every Eeveelution found in the wild.
Read more: "Eevee and Colorful Friends" featured in Japan Pokémon Centers
AMIIBO AND E3 SPECULATION INVADE THE NINTENDO NEWSCAST
The Nintendo Newscast is back, baby! For those who missed the livestream last Saturday, we've uploaded every Nintendo drenched minute for your viewing pleasure. In this week's exciting episode, Amiibo Jason and TJ Cencula discuss all things Zelda, amiibo and Switch, tail ended by some juicy E3 theories.
Watch here: The Nintendo Newscast #19 LIVE | DLC Mania
JAPAN POST OFFICES GET STICKER SPLASHED
Japan's getting a slew of beautiful Super Mario themed postage stamps just rife for collecting. No word on whether they'll ever see the light of day stateside. Time to start making some overseas pen pals!
Read more: Super Mario stamps arrive next month in Japan
MARIO KART 8 DELUXE FINISHES FIRST IN THE UK CUP FOR APRIL AWESOMENESS
Mario Kart 8 Deluxe is smashing records left and right. Despite releasing at the very tail end of the month, the ridiculous racer managed to secure the top spot as the UK's best selling game for April 2017. Yahoo!
Read more: Mario Kart 8 Deluxe was the UK's best selling game for April 2017
SPLATOON 2 CLOTHING STAYS AS FRESH AS EVER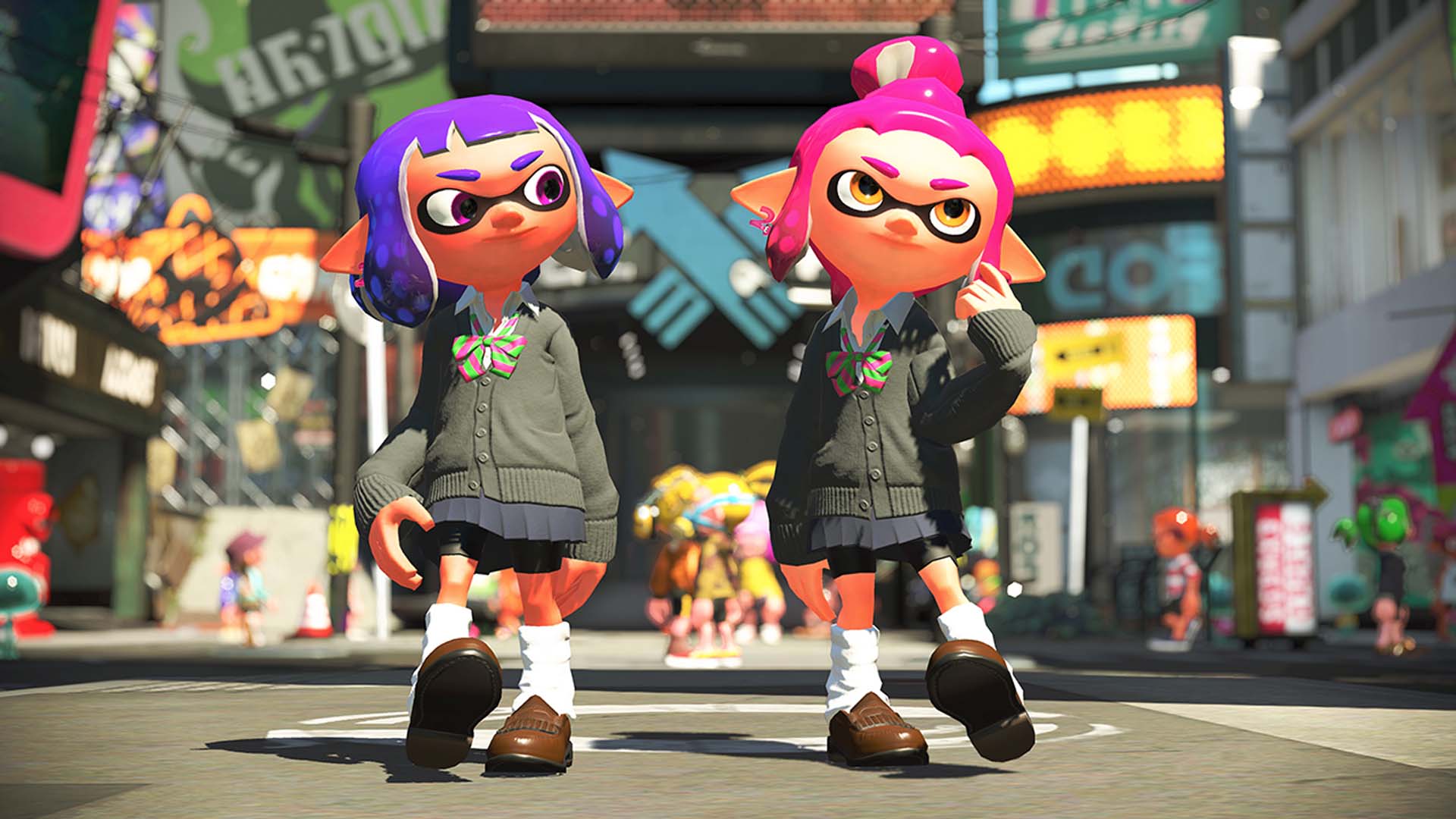 Nintendo of Japan teased some new clothing items coming to the squidtastic sequel. Check out the sporty vibe of the fictional apparel company Aroma and fill yourselves with jelly knowing they don't exist in the real world.
Read more: New Splatoon 2 clothing teased by Nintendo Japan
SONIC'S A SKATER BOY (HE SAID SEE YOU LATER BOY)
Another Sonic prototype that never saw the light of day has surfaced thanks again to the good folks over at Unseen64. This time, the prototype features Sega's famous Blue Blur rockin' a hoverboard through a Green Hill Zone inspired skatepark.
Watch here: Early 2000s Sonic hoverboarding prototype uncovered
FIRE EMBLEM HEROES GETS A MASSIVE NEW UPDATE
The latest update to Fire Emblem Heroes is now available to download on iOS and Android devices, featuring changes to the tier system in the Arena, difficulty adjustments in the Training Tower and a handful of new maps. Nintendo Wire newbie Jennifer Burch runs you through all the nitty-gritty details below.
Read more: Fire Emblem Heroes gets version 1.3.0 update
FIRE EMBLEM ECHOES GETS ANOTHER FANTASTIC TV TRAILER
Summoning all heroes: Nintendo of America released a new trailer for Fire Emblem Echoes: Shadows of Valentia that showcases the game's anime cutscenes and gameplay. Less than two weeks to go, folks!
Watch here: (Video) Fire Emblem Echoes: Shadows of Valentia – Extended TV Cut
NBA 2K18 SLAM DUNKS ONTO SWITCH THIS FALL
2K Games announced this morning that NBA 2K18 will be arriving on the Nintendo Switch on September 19th: a perfect companion piece to the arcadey vibes of NBA Playgrounds.
Read more: NBA 2K18 coming to the Nintendo Switch on September 19th

That's all for today! For all your future Nintendo news, stay plugged in to Nintendo Wire.
Leave a Comment