Welcome to the Daily Wiretap! Each day the team here at Nintendo Wire works tirelessly to bring you the best, most relevant late-breaking Nintendo news this side of the Mushroom Kingdom. To help make ingesting all these meaty stories easier than Kirby hopped up on Miracle Fruit, we've compiled a handy list of noteworthy announcements and general industry happenings regarding the Big N in the last 24 hours. Without further ado, here's a few things we've picked up over the wire for today:
IT TAKES A VILLAGE: NINTENDO WIRE'S GUIDE TO TARREY TOWN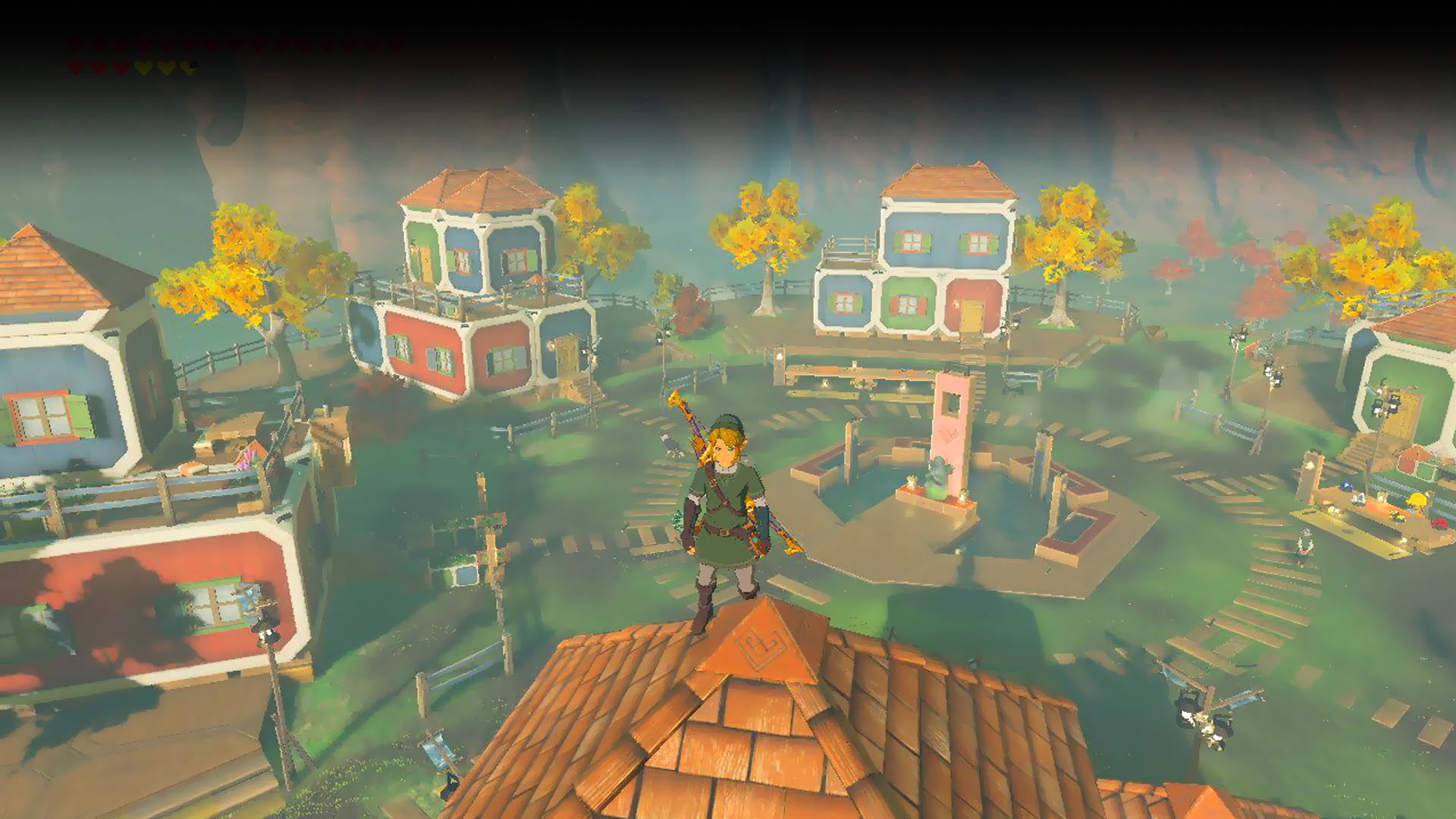 Some of Breath of the Wild's best equipment is tucked away in the quaint corners of the game's biggest side quest. Take your Hylian homeownership to the next level with our complete guide to building the box-filled utopia: Tarrey Town!
Read more: Guide: How to complete the Tarrey Town quest in Breath of the Wild
TOYS"R"US NINTENDO SWITCH RESTOCKS INBOUND
Cancel your weekend plans: physical Toys"R"Us stores around the country are set to restock Nintendo's coveted new system this Sunday, April 9th! Be sure to call your local retailer for more detailed information on availability. Good luck!
Read more: Toys"R"Us stores restocking the Nintendo Switch this Sunday
CHRONO TRIGGER DIRECTOR LIGHTS MY HOPES ABLAZE WITH NEW SWITCH GAME TEASE
Hot off the heels of Square Enix's recently reported focus on Switch software, famed Chrono Trigger Director Takashi Tokita teased a brand new project for the fledgling console. Check out the cryptic Twitter post below and let the speculations fly!
Read more: The director of Chrono Trigger, Final Fantasy IV DS and more teases a new Switch project
XENOBLADE CHRONICLES 2 SOUNDTRACK A WRAP, MAY SURPASS THE ORIGINAL
Speaking of Chrono Trigger influencers, legendary composer Yasunori Mitsuda announced that music recording for the hotly anticipated Xenoblade Chronicles sequel has concluded. Who knows, maybe we'll be revisiting the lush plains of Bionis in 2017 after all!
Read more: Yasunori Mitsuda: Xenoblade Chronicles 2 soundtrack recording is "pretty much" complete
FOUR FREE MEGA STONES AVAILABLE NOW IN POKÉMON SUN & MOON
A new Mystery Gift code released today, letting intrepid Trainers download the missing Battle Tree Mega Stones for Mawile, Beedrill, Audino and Medicham.
Read more: New code unlocks four Mega Stones in Pokémon Sun & Moon
SONIC VR CONCEPT VIDEO REPLACES NEED FOR IPECAC
If you're one of many that suffer from VR motion sickness, a recent concept video for Sonic VR
won't be doing you any favors. Check out some early footage of the quirky first-person puzzler that may or may not ever see the light of day. Unfortunately, the video has been removed, meaning it's no longer viewable. We'll report back if it happens to pop up again!
Read more: Offbeat: Proof of Concept video emerges for Sonic VR
26 MINUTES OF MARIO KART 8 DELUXE GAMEPLAY
German gaming site GamersGlobal got behind the wheel of the Switch's upcoming deluxe port of Mario Kart 8. While it doesn't show off the new racers, all game modes are given ample screentime in multiplayer mayhem fashion.
Watch here: Over 25 minutes of Mario Kart 8 Deluxe footage now online
PRE-ORDER THIS BEAUTIFUL FIGHTER KIRBY STATUE NEXT WEEK
Get ready to pony up some serious D-bills, Kirby fans: First 4 Figures announced a new statue of everyone's favorite rotund rascal! Fighter Kirby will be available for pre-order one hour after a special livestream in just a few days time.
Read more: First 4 Figures: Fighter Kirby coming later this year

That's all for today! For all your future Nintendo news, stay plugged in to Nintendo Wire.
Leave a Comment